This is a true story about a young girl in one of Compassion's child development centers in India.
---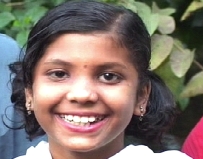 Last summer, heavy rains poured into the village where 12-year-old Arpita lives.
The ground, already saturated from previous rains, left nowhere else for the waters to go … so the entire village flooded. Muddy water, one foot deep, filled Arpita's home.
When you live in extreme poverty, access to clean water is hard to come by, but filthy water seems to make its way to your door with great ease.
Arpita was sitting on her raised bed, getting dressed for the day. While she fussed with the fabric of her frock, she clinched an open safety pin between her teeth.
Suddenly, the pin wiggled in her mouth, and Arpita found herself choking. The pin was far enough down that her throat's natural reaction was to swallow.
The sharp edge of the pin scraped along the inside of her esophagus. Arpita ran to her mother and father to tell them what had happened.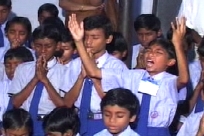 pin made its way all the way down to her stomach. Arpita's mother was worried it could do severe damage.
She had Arpita drink water. She rubbed her little girl's tummy. But nothing could make the pain go away. She decided to take Arpita to the hospital.
Arpita's father went to the Compassion project, asking the pastor to have the children pray. An odd request, considering Arpita's parents weren't Christians. But they still believed in the power of prayer.
The children prayed. Fervently. Tears streamed down their little faces as they pleaded for God to rescue their friend and classmate.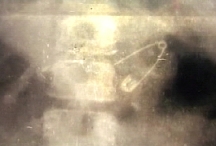 Meanwhile, Arpita's doctor performed an x-ray of Arpita's stomach.
Their worst fears were confirmed. The pin was open … and it had lodged in the lining of her stomach.
Short of a miracle, the doctors were going to have to perform a rather risky surgery to open up Arpita's stomach and remove the pin.
But our God is the God of miracles.
Watch the video to see how the story plays out.
---
You can also view this video about Arpita on YouTube.