Author Archives for: Sam Hoover
(subscribe)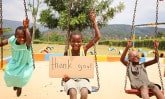 As we join around the table today with our loved ones, we want to say a sincere THANK YOU to you – for loving your sponsored kids, for having compassion and for being the best advocates for kids in poverty in the world.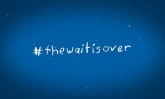 Today is the International Day for the Eradication of Poverty. Every year, the United Nations dedicates one day to raise awareness on global poverty. This year's theme is "Leave no one behind: think, decide and act together against extreme poverty." At Compassion International, we dedicate our LIVES to the very same thing. We've been marking…
Every once in a while, the things our sponsor kids have written to us make us pause, laugh, and thank God that we get to be a part of their lives. Here's a collection of the most adorable things our kids have written to us.