As the OurCompassion online community manager, I've followed the stories posted on OurCompassion very closely over the last 1 1/2 years.
I have read helpful tips on how to write better letters. I have seen members answer each others' questions — peer-to-peer — without the formality of asking a ministry representative.
And, I have witnessed sponsors being transformed by their relationship with their sponsored child – and with each other.
OurCompassion is our global online community and a great place to connect with other sponsors. If you want your sponsorship experience to go beyond an informational perspective, it empowers you to engage on a deeper level.
OurCompassion recently moved to a new layout and received new functionalities. It is not "just" a new look and feel; it is a fundamental change to the user experience.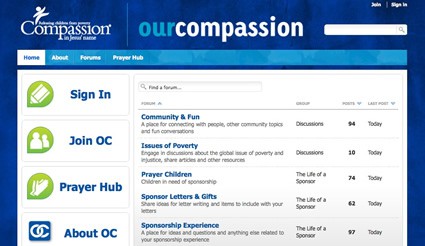 The site now centers on a discussion board with forums that make conversations easy and intuitive. You can join a discussion or start your own on topics such as letter writing, your sponsorship experience or the global issue of poverty.
We also offer a prayer hub – a dedicated space for prayers from the field and from around the community. Through our prayer map, you can see how we are all connected through prayer across the world.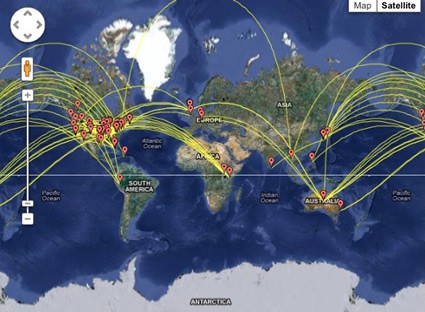 Child development center pages are still available and provide a glimpse into your sponsored child's environment. As a sponsor, you can see a map of the area surrounding your child's development center, read a letter from the church pastor and see member photos from sponsor trips.
So why did we make all these changes?
You asked us for a layout that would be faster and easier to use. You asked for a way to better communicate with fellow supporters. And you asked for a place to come together and pray for the needs around the world.
So we listened, and now we invite you to join the experience.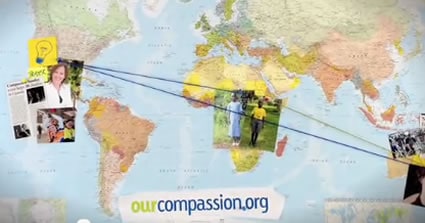 Whether you are new to OurCompassion, haven't logged in for a while, or are a regular user, I invite you to visit OurCompassion and look around.
Let me know what you think in the comment section below, or send me a personal message on OurCompassion. I look forward to connecting with you.