Compassion Bloggers in India
Posted By Web Team On April 29, 2009 @ 12:50 pm In Country Trips,Join the Cause | 3 Comments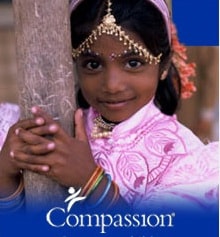 Since April 26, and through May 2, five bloggers have been experiencing firsthand what Compassion's ministry to children in poverty [3] is all about.
Visit compassionbloggers.com to travel across the world to the impoverished neighborhoods of Kolkata, East India, and through their stories, pictures and videos rediscover hope.
---
Article printed from Poverty >> Compassion International: http://blog.compassion.com
URL to article: http://blog.compassion.com/compassion-bloggers-in-india/
URLs in this post:
[1] subscribe to our blog: http://feeds.feedburner.com/CompassionBlogPosts
[2] Web Team: https://plus.google.com/+compassioninternational
[3] children in poverty: http://www.compassion.com/sponsor_a_child/default.htm
[4] How Are Children Told That They Have Been Sponsored?: http://blog.compassion.com/child-sponsorship-notification-east-india/
[5] 10 Questions With Anuradha Ghoshal: http://blog.compassion.com/10-questions-with-anuradha-ghoshal/
[6] The Importance of Mentoring in Leadership Development: http://blog.compassion.com/the-importance-of-mentoring-in-leadership-development/
[7] If Given a Chance: The Essence of Child Sponsorship: http://blog.compassion.com/if-given-a-chance-the-essence-of-child-sponsorship/
Click here to print.