Demonstrate Godly Character
Posted By Web Team On February 28, 2009 @ 7:23 am In Employees and Culture,Multimedia | 5 Comments

Many companies have a dress code for their employees. Compassion does too, but it's not what you'd typically think of as a dress code.
"Therefore, as God's chosen people, holy and dearly loved, clothe yourselves with compassion, kindness, humility, gentleness and patience." – Colossians 3:12 (NIV)
And in this light, we commit to you:
to honor Jesus Christ in all that we do
to submit to the Word of God
to NOT compromise the centrality of Christ in our messages and programs
to treat children and their families with dignity and respect
to tell the truth and communicate honestly and openly
to align our thoughts, motivations, attitudes and actions with the ethical principles found in God's word
Listen to Wess talk [3] about the importance of demonstrating Godly character.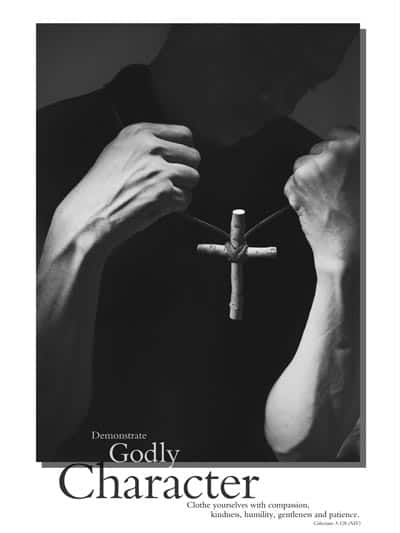 Read these related posts:
---
Article printed from Poverty >> Compassion International: http://blog.compassion.com
URL to article: http://blog.compassion.com/godly-character/
URLs in this post:
[1] subscribe to our blog: http://feeds.feedburner.com/CompassionBlogPosts
[2] Web Team: https://plus.google.com/+compassioninternational
[3] Listen to Wess talk: http://www.compassion.com/downloads/01GodlyCharacter.mp3
[4] Strive for Excellence: http://blog.compassion.com/strive-for-excellence/
[5] Kindness at Work: http://blog.compassion.com/kindness-at-work/
[6] Commit This: http://blog.compassion.com/commit-this/
[7] Christian Servant Leadership: http://blog.compassion.com/christian-servant-leadership/
Click here to print.