Join us for Wess Stafford's Retirement Celebration!
Posted By Web Team On September 7, 2013 @ 12:02 am In In the News | 1 Comment

Wess Stafford has faithfully served with our ministry for 36 years — 20 years as President and CEO. You won't want to miss the historic gathering of our three living presidents: Wess Stafford, Wally Erickson and our new President and CEO, Santiago "Jimmy" Mellado.
Please join us for this free event:
Date: Saturday, September 14, 2013
Location: New Life Church: Colorado Springs, Colorado
Time: 7–9 p.m. MST – (Doors open at 6 p.m.)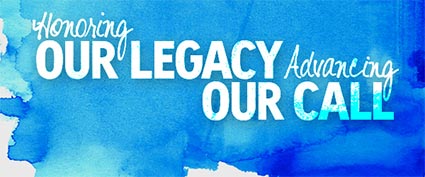 You'll hear parting words from Wess, hear from Jimmy's heart as he takes the mantle and enjoy a rich time of fellowship.
The evening will feature emcee Ken Davis and worship by Michael W. Smith, Rebecca St. James, Geoff Moore, Shaun Groves and Danny Oertli.
Unable to attend? You can join the celebration via live stream [3].
We hope to see you there!
---
Article printed from Poverty >> Compassion International: http://blog.compassion.com
URL to article: http://blog.compassion.com/join-us-wess-staffords-retirement-celebration/
URLs in this post:
[1] subscribe to our blog: http://feeds.feedburner.com/CompassionBlogPosts
[2] Web Team: https://plus.google.com/+compassioninternational
[3] live stream: https://new.livestream.com/accounts/153536/events/2138706
[4] What Does the Future Hold?: http://blog.compassion.com/what-does-the-future-hold/
[5] The Heart of Compassion: http://blog.compassion.com/the-heart-of-compassion/
[6] You're Cordially Invited to the Experience Compassion Conference: http://blog.compassion.com/events-in-colorado-springs-youre-cordially-invited-to-the-experience-compassion-conference/
[7] Wess Stafford Profiled in the Colorado Springs Gazette: http://blog.compassion.com/wess-stafford-profiled-in-the-colorado-springs-gazette/
Click here to print.