Compassion began its ministry in Bangladesh in June 2004 with the Child Sponsorship Program, and the Child Survival Program began in 2010. The year 2010 also marked five years of ministry in Bangladesh as well as registration of the 15,000th child.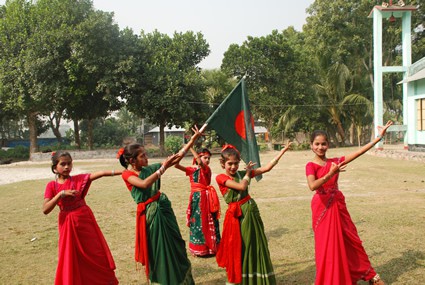 Additionally, the government of Bangladesh declared our ministry an International NGO in 2008, enabling us to use our logo with the tagline "Releasing children from poverty in Jesus' name," which is significant for a country that is primarily Muslim and closed to the gospel.
Country Director
Kajal K. Sengupta joined us in 2007 as Country Director. Prior to joining our ministry, Kajal held the position of Chief Accountant for USAID at the U.S. Embassy in Dhaka from 2003 until 2007, and Grants Controller for CARE Bangladesh from 2002 to 2003.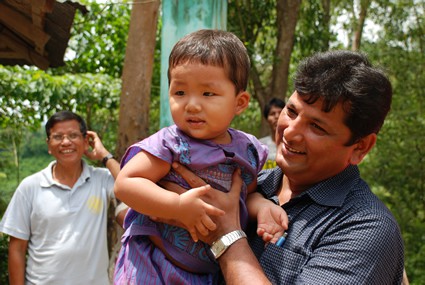 Kajal holds a Master's of Business Administration from East West University, as well as a Master's of Commerce from Chittagong University.
Implementing Church Partners
Implementing Church Partners are local churches in Bangladesh with whom we work to deliver child development programs and ministry in the field.
Spiritual Climate
Bangladesh is made up of 83 percent Muslims, 16 percent Hindus, 0.6 percent Buddhists and 0.4 percent Christians. While Islam is the official religion of Bangladesh, other religious minorities such as Christians and Hindus are allowed to worship, although they face societal discrimination.

The majority of discrimination against Christians comes from Muslims who deny Christians access to higher-level government jobs. Non-Christians, specifically Muslims, cannot receive Jesus Christ openly due to religious threats. If somebody does receive Christ, he or she will be banished from society. The evangelical churches in Bangladesh face a great deal of risk.

Unique Challenges
One major challenge in Bangladesh is recruiting qualified staff, specifically in rural areas. Most of the population does not have a quality education, and those that do often do not wish to stay in rural areas.

Implementing Church Partner leaders are working hard to recruit qualified staff for the child development centers, but extensive training is needed to comply with ministry standards.

Another challenge is the concept of partnership. Currently, some Implementing Church Partners look at their partnership with our ministry as a "cow and milker" relationship. We are the cow and the Implementing Church Partners are the milkers. This is consistent with the beggar mentality that has plagued Bangladesh for 30 years.

Natural disasters are another challenge. Every year Bangladesh deals with natural calamities such as floods, famine, cyclones, etc. In recent years, abnormal flooding has increased dramatically, causing serious damage to lives and property.

Contributions
Implementing Church Partners provide the infrastructure and facilities as well as the physical labor needed to maintain the facilities. Additionally, they provide counseling, monitoring and supervision for the program activities.
Partner Development Activities
The ministry in Bangladesh develops partners by training on topics such as spirituality, leadership, project management, vision casting, curriculum and program communication.
Child Survival Program
The Child Survival Program is new in Bangladesh. Registration was completed in September 2010 and the program began in October 2010.
Caregiver Literacy
Caregivers come to the center four times a month. Child Survival Program Implementers, along with other staff and the pastor, will train the mothers on various topics, including how to write their names.
Income-Generating Skills
We offer vocational training on growing vegetables in small spaces, keeping goats, hens and ducks, and making handicraft items.
Health Care
Hygiene and health awareness classes are offered at the child development center four days a month.
Nutritional Support
Lunch is provided for the mothers on the days they attend the center. In addition, energy drinks such as Horlicks and baby food are provided on a regular basis.
Involvement of Fathers
Fathers are required to come to the child development center once a month.

The Child Survival Program Implementer and the church pastor also encourage the fathers to take proper care of their wives and children.

Transitioning Out of the Child Survival Program
After their fourth birthday, children are expected to join the Child Sponsorship Program. New mothers and babies take the place of mothers and children who have moved into the Child Sponsorship Program.
Areas of Expansion for the Child Survival Program
We plan to expand the Child Survival Program into various remote areas of the country where the infant mortality rate is very high.
Child Sponsorship Program
Your sponsorship of a child in Bangladesh provides a variety of benefits.
Schools in Bangladesh start around 10:30 a.m. and the children come to the child development center around 8 or 8:30 a.m. before school.
After school the children return to the center to have a meal and spend several hours doing activities. The reasons children spend so many hours at the center are malnutrition and the need for educational support.
We want to provide meals and additional support for their schooling every day. We are also fortunate that our funds go further in Bangladesh so we are able to have the children at the child development centers for longer periods of time.
Meeting Times

3 to 5 year olds: 6 hours a day, from Monday through Friday, and 8 hours on Saturday for non-school-going children; 5 hours a day, from Monday through Friday, and 8 hours on Saturday for school-going children.
6 to 8 year olds: 5 hours a day, from Monday through Friday, and 8 hours on Saturday.
9 to 11 year olds: 4 hours a day, from Monday through Friday (2 hours before school and 2 hours after school), and 8 hours on Saturday.
12 to 14 year olds: 4 hours a day, from Monday through Friday (2 hours before school and 2 hours after school), and 8 hours on Saturday.
15 to 18 year olds: 4 hours a day, from Monday through Friday (2 hours before school and 2 hours after school), and 8 hours on Saturday.
Children also spend 8 hours at the child development center on holidays.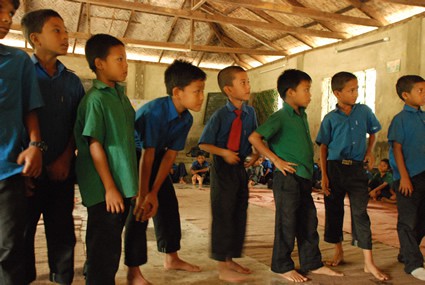 Nutritional Support
Because one of the biggest challenges facing children in Bangladesh is a lack of food, each child receives a meal (usually lunch) five days a week. They are also provided with seasonal fruit and milk once a week.

Meals generally consist of rice and lentils along with either vegetables, fish, eggs, meat or potatoes. None of the child development centers serve beef or pork; all of the centers serve chicken and some serve mutton.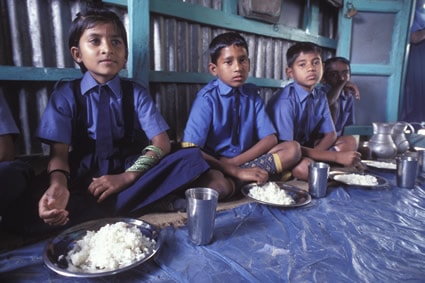 Vaccinations
Vaccinations are administered at the child development centers by doctors and medical support staff from nearby public clinics.
Specialty Curriculum
The majority of the child development only use the certified national curriculum. However, some of the centers use a spiritual curriculum as well, which was developed by a faith-based organization called Generation Bangladesh.

This spiritual curriculum is used only for children 11 years old and above. The children learn about God, Jesus, the Holy Spirit and the Bible.
Extracurricular Activities or Community Service
There are various extracurricular activities available to the children, such as adolescent camps and Cluster Camp (a camp that holds spiritual and cultural activities with groups from several child development centers at once).

Activities also include sports competitions among multiple child development centers, singing/dancing classes and competitions, drama classes, drawing classes and competitions, and Bible quizzes.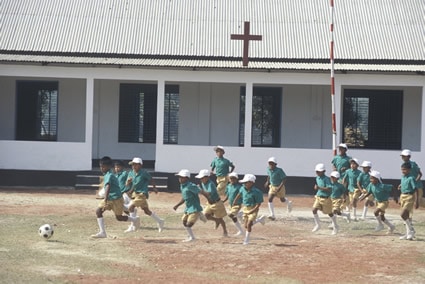 Vocational Training
Most child development centers in Bangladesh do not yet offer any vocational training; however, some of the centers offer opportunities to learn sewing and pottery.

Also, adolescents participate in a special Bible training called "Mail Box Club" and attend spiritual camps.
Parent Involvement
Each child development center has a meeting once a month for parents. In these meetings, the staff tries to build awareness among the parents about cleanliness, hygiene and the importance of education for both male and female children.

During the home visits, the social worker and tutors further educate the parents about the importance of education as well as suitable environments for children.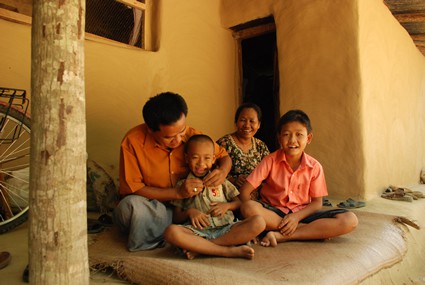 Areas of Expansion for the Child Sponsorship Program
There are plans to expand the Child Sponsorship Program into the Hill Tracts over the next few years. There are mainly tribal people groups in that area who are deprived of most facilities.

Children in this area are vulnerable and deprived of education and spiritual and physical growth opportunities. There are a number of Christian churches who could be potential partners.
Complementary Interventions
Our core Child Sponsorship Program, while comprehensive, does not address all obstacles to a child's healthy development. The Complementary Interventions program was created to work with our holistic child development model to provide additional services, such as our AIDS Initiative, Bibles for all children, disaster relief and water projects.
Complementary Interventions in Bangladesh have included medical services to Cyclone Aila-affected centers in 2009. At that time we provided oral saline, water purification tablets, medicine and primary health treatment to 644 people including children, parents and community members.
We are currently providing a deep tube well/ring, which is a hand pump to collect water for child development centers who are suffering from a lack of safe drinking water. This program is incorporated with the water and hygiene education given to Child Sponsorship Program families.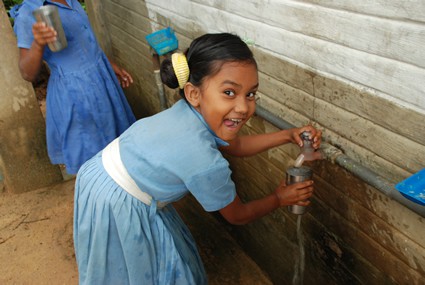 We are also distributing insecticide-treated nets to the malaria-prone areas and working to raise awareness about malaria.