Run Emilda!
Posted By Web Team On June 26, 2011 @ 12:01 am In Country Trips,Multimedia | 29 Comments

Emilda's first race is today. It's at 10 a.m. Greece time, which is 1 a.m. MDT. Her division races are scheduled through June 29. If Emilda wins in these, she qualifies to continue running for a chance to win medals.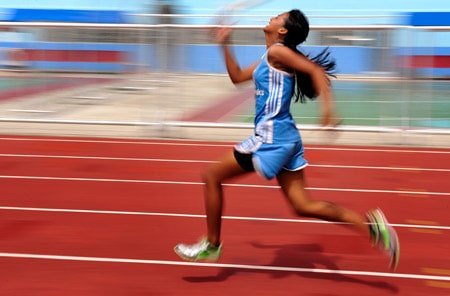 This is the Panathenaic Stadium which was the site of last night's Opening Ceremonies.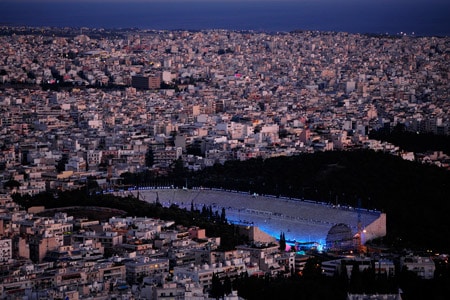 The stadium is in the center of Athens and was reconstructed from the remains of an ancient Greek stadium. It played host to the first modern Olympic Games in 1896 and is the only stadium in the world built entirely of white marble.
Emilda and her Filipino teammates marched proudly along with 7,500 other special athletes from 185 countries.
We know this because we have a team in Greece with Emilda.
Chuck Bigger, the man responsible for many of the photographs you've come to associate with Compassion
Leanna Summers, the editor of Compassion Magazine
Jeff Arnold, videographer extraordinnarie
Before "Team Emilda" went to Greece, they met up with our star in the Philippines.
You can also view each of these videos about Emilda's journey to the Special Olympics [3] on Vimeo.
---
Article printed from Poverty >> Compassion International: http://blog.compassion.com
URL to article: http://blog.compassion.com/run-emilda/
URLs in this post:
[1] subscribe to our blog: http://feeds.feedburner.com/CompassionBlogPosts
[2] Web Team: https://plus.google.com/+compassioninternational
[3] Emilda's journey to the Special Olympics: http://vimeo.com/compassionintl
[4] This Is Where You Come In: http://blog.compassion.com/this-is-where-you-come-in-special-olympics-2011/
[5] The Making of a Special Olympics Champion: http://blog.compassion.com/the-making-of-a-special-olympics-champion/
[6] Missions in Action: Episode Three: http://blog.compassion.com/missions-in-action-episode-three/
[7] Training for the 2011 Special Olympics World Summer Games: http://blog.compassion.com/training-for-the-2011-special-olympics-world-summer-games/
[8] Finding Purpose Among the Dead: http://blog.compassion.com/special-olympics-2011-finding-purpose-among-the-dead/
[9] Ministry Insider: Jeff Arnold, the Man Behind the Camera: http://blog.compassion.com/ministry-insider-jeff-arnold-the-man-behind-the-camera/
Click here to print.