Archives for: Bruce Wydick
(subscribe)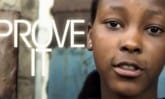 What is proof of a changed life? Does it include an education or a relationship with Jesus? What does a changed life look like to you?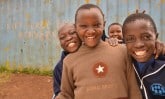 Research shows that children who participated in Compassion's holistic child development through sponsorship program stayed in school longer, were more likely to have salaried or white-collar employment and were more likely to be leaders in their communities and churches than their peers who did not participate in our program.
How does child sponsorship stack up against other ways to help the poor? Economics professor, Bruce Wydick reveals the answer to this question in his recent research findings.