Faced with 5 years of drought and famine, this Kamwaa Child Development Center in Kenya changed the future of the children and families in their community by looking to their natural resources and through our Complementary Intervention Program.
Complimentary Interventions help tackle the obstacles children and caregivers face who are enrolled in our programs. See how a free tailoring class is changing the futures of women and their children in Northeast India.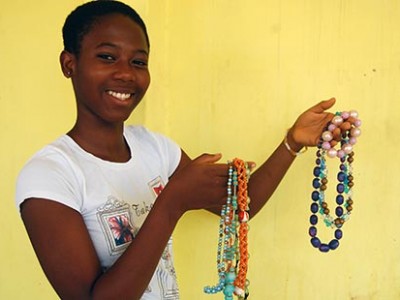 While we want every child to attain the highest possible level of formal education, not all children are meant to be academicians. This is why our staff in Ghana expose children to extracurricular activities that often lead to income-generating ventures.
Continue Reading ›