Archives for: creativity
(subscribe)

Pinterest is a wonderful place for us to connect as sponsors and share letter writing ideas. Building on the online letter writing event that Compassion has on the second Friday of every month, we've created a new Pinterest board for letter writing and you are welcome to join us as a contributor.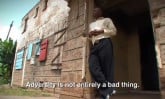 In the midst of post election violence in Kenya one entire church was burned down. We lost all of our paperwork and child documentation — nothing was left.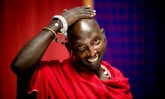 When was the last time you saw someone in your life who may have been the right person for a job, but who lacked passion and creativity?