Imagine a life where every breath feels like your last one; where two or three steps lead to you gasping for air; where a simple cough results in you vomiting blood; where even if your heart's desire is to run around with your friends, it simply refuses to let you.
Complimentary Interventions help tackle the obstacles children and caregivers face who are enrolled in our programs. See how a free tailoring class is changing the futures of women and their children in Northeast India.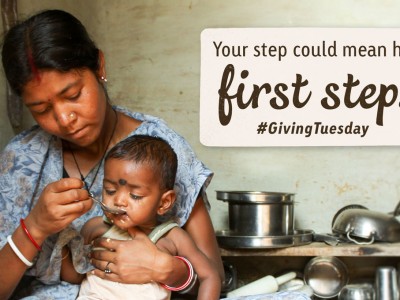 When I was a teenager, my mom and I used to go shopping on Black Friday. Well … she would shop. I would usually end up sprawled on the sidewalk in front of the mall, reading a book and waiting for her to finish buying gifts for our family. It should be noted, though, that my mom didn't necessarily enjoy these dawn excursions with a whiny teen. She did it because she loved us, and she wanted Christmas to be special. Our family wasn't wealthy, and she saved all year to buy those gifts — to demonstrate in a tangible way that she knew us, knew what we liked. And that she loved us. And even the malls couldn't interfere with that mother's heart.
Continue Reading ›