Faced with 5 years of drought and famine, this Kamwaa Child Development Center in Kenya changed the future of the children and families in their community by looking to their natural resources and through our Complementary Intervention Program.
Shuffling your kiddo back to school means filling that pack to the brim with the necessities. As you're getting your child ready for another year, enjoy these beautiful photos of the journeys to school – and backpacks – of three children in our program in Kenya, the Philippines and India!
View Gallery ›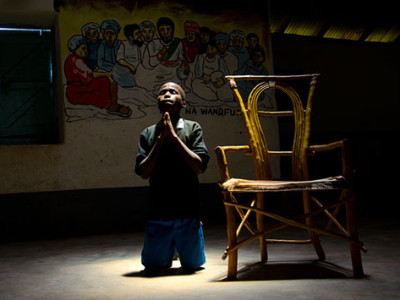 In the aftermath of the al-Shabab terrorist attack on Garissa University College, Kenyans have displayed powerful love in tangible ways. Standing in long lines to give blood for the wounded, comforting the grieving, providing supplies for the impacted families and contributing money. One of the most loving and brave things the Kenyans are doing is not surrendering to fear, but choosing life instead.
Continue Reading ›