Archives for: Top 5 Posts of 2011
(subscribe)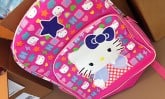 Our correspondence team receives many gifts from sponsors for their sponsored children that can't be sent to our country offices. What items can be sent to your sponsored child through the mail?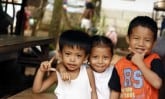 Choosing a child to sponsor is a daunting prospect when you consider that the child you select may be a part of your heart for a lifetime. How do you choose whom to help and whom someone else must help? Here are several ways to approach your decision.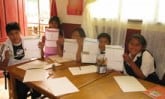 For Compassion-sponsored children in Bolivia, one of the most special days at the child development center is Letter Day. Receiving a letter from a sponsor makes these children feel cared for and reminds them that they have a person in another country who loves them.