Waldo Canyon Fire Update
Posted By Web Team On June 27, 2012 @ 3:06 pm In In the News | 20 Comments

Our headquarters has not received evacuation orders as a result of the Waldo Canyon Fire. However, many of our employees have been evacuated from their homes. Some may already have lost their homes.
Please pray for everyone affected by all of the Colorado wildfires and the hundreds of firefighters and volunteers who are working on the front lines to protect us.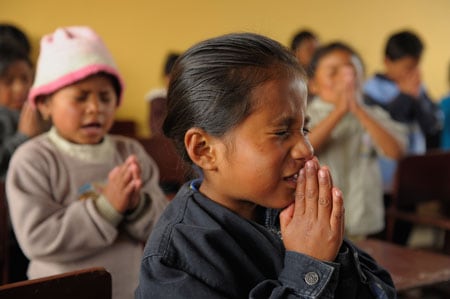 Because our programs are implemented through local churches in the countries we work in, we are able to continue serving the children in our programs without any disruption.
You can get the latest information about the Waldo Canyon Fire via live streamed video from our local news channels: KKTV and KRDO [3].
---
Article printed from Poverty >> Compassion International: http://blog.compassion.com
URL to article: http://blog.compassion.com/waldo-canyon-fire-update/
URLs in this post:
[1] subscribe to our blog: http://feeds.feedburner.com/CompassionBlogPosts
[2] Web Team: https://plus.google.com/+compassioninternational
[3] KRDO: http://www.krdo.com/news/WATCH-LIVE-KRDO-NewsChannel-13/-/417220/14776454/-/12eydmxz/-/index.html
[4] Three Things the Waldo Canyon Fire Taught Me: http://blog.compassion.com/three-things-the-waldo-canyon-fire-taught-me/
[5] A Squatter's Home: http://blog.compassion.com/poverty-in-ghana-a-squatters-home/
[6] Solidarity: http://blog.compassion.com/solidarity/
[7] Join us for Wess Stafford's Retirement Celebration!: http://blog.compassion.com/join-us-wess-staffords-retirement-celebration/
[8] Wess Stafford Profiled in the Colorado Springs Gazette: http://blog.compassion.com/wess-stafford-profiled-in-the-colorado-springs-gazette/
[9] Guatemala Food Crisis: Compassion on CNN: http://blog.compassion.com/guatemala-food-crisis-edouard-lassegue-cnn/
Click here to print.