What Can Church Leaders Do to Protect Children?
Posted By Naomi Cramer Overton On April 12, 2013 @ 12:39 am In Join the Cause | 1 Comment

A 10-year-old girl named Jessica left for school, and her divorced mom stayed up after working the night shift to wave goodbye. Moments after the little girl rounded a corner that morning, a 17-year-old neighbor boy reportedly strangled her, seeking, in his words, "joy."
Wherever you live — near Jessica Ridgeway's abduction, like me, or closer to the Newtown, Connecticut school shootings, life seems perilous for our kids. While FBI homicide data indicates this is the safest time in 40 years to be an American, our nervous systems tell us differently.
This Saturday, April 13, up to 300 church leaders will gather to hear global experts discuss: What is the global Church's role in protecting and developing vulnerable children here in America and abroad?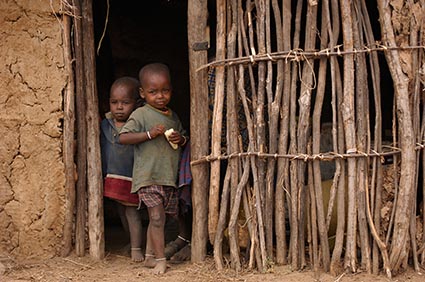 The live broadcast event will begin at 9:30 a.m. MDT and will be live streamed. Join us [3] online.
---
Article printed from Poverty >> Compassion International: http://blog.compassion.com
URL to article: http://blog.compassion.com/what-can-church-leaders-do-to-protect-children/
URLs in this post:
[1] subscribe to our blog: http://feeds.feedburner.com/CompassionBlogPosts
[2] Naomi Cramer Overton: http://blog.compassion.com" rel=
[3] Join us: http://new.livestream.com/accounts/153536/events/1965264
[4] Human Trafficking Awareness Day: What is a Child's Life Worth?: http://blog.compassion.com/human-trafficking-awareness-day-what-is-a-childs-life-worth/
[5] 20 Letter-Writing Prompts About Food and Your Local Church: http://blog.compassion.com/20-letter-writing-prompts-about-food-and-your-local-church/
[6] Why Do Child Development Centers Close? : http://blog.compassion.com/why-do-child-development-centers-close/
[7] Who Has the Responsibility for Protecting Our Children?: http://blog.compassion.com/protecting-our-children-responsibility/
[8] Child Protection In Uganda: http://blog.compassion.com/child-protection-in-uganda/
[9] Christian Community Outreach in Bolivia: http://blog.compassion.com/christian-community-outreach-in-bolivia/
Click here to print.