My heroes are ageless, whatever their age
Everyone needs a hero, and I am no exception. In the Bible, 1 Tim. 4:12, the Apostle Paul wrote to Timothy not to allow others to look down upon him because of his youth. He said, 'but be an example in your conduct, love, faith and purity'.
Everyone has their own sphere of influence, regardless of age.
I believe that and two of my favorite heroes prove that:
One ageless hero that I know took her love of books, reading and children and helped establish an all-volunteer library and an interactive science center for the youth in her community. She cooks and serves once a month in a community kitchen to raise money for a local charity.
Every year she participates in a 5K event to raise money to clean up the local beaches. She plays in a band for local events and organizations.
These are just a few examples of how she gives back to her community. Her charity is selfless and inspiring, she is an ageless hero, an example to all.
That young woman is my mother Carol Roberts; she just turned 78!
Another one of my heroes lives in Calcutta, India.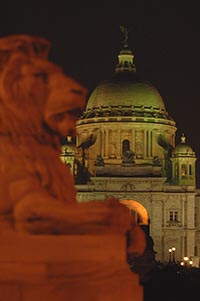 Recently this young woman told her life story at a Compassion women's meeting I attended. She has overcome seemingly insurmountable circumstances to become the strong, inspiring woman she is today.
Her story is not only one of extreme poverty, mental and physical abuse, and cultural degradation but also one of determination, excellence and self-sacrifice.
Just 26 years old, this young and already ageless woman has lived a lifetime of experiences. Soon she will graduate with a teaching degree and plans to work in her community.
Her charity is selfless and inspiring, she is an ageless hero, an example to all.
Without my heroes, this ageless person would not be the woman she is today. If you widen your scope, you will realize that there really is no age limit to being a hero.
Remember what the Apostle Paul said?
Don't let anyone look down on you because you are young, but set an example for the believers in speech, in conduct, in love, in faith and in purity. 1 Timothy 4:12
You are also an example of 'conduct, love, faith and purity' in your sphere of influence, regardless of your age.
Whatever their age, my heroes are ageless. They are my examples. Who are your heroes?
---
ABOUT THE AUTHOR: Lee Ann Vermeulen-Roberts is a writer, composer and music producer. Lee Ann sponsors a child from Indonesia and is the Kids Crew Compassion ambassador for Compassion Netherlands.