Why Can't I Communicate With My Sponsored Child Via Facebook?
Posted By Chris Giovagnoni On December 22, 2009 @ 1:36 am In For New Sponsors,Letter Writing,Sponsors and Donors | 55 Comments

We talk about letter writing [3] a lot. And as a result, we get lots of questions.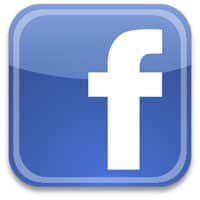 Lately, questions like these have been coming up more frequently:
Why, in this technologically advanced age, are we still relying on handwritten "snail mail" as our main form of sponsor-child communication?
If my child has access to a computer, why can't I e-mail him directly?
Why doesn't Compassion have a Facebook page or Web site for every child development center?
We have the technology for so many things. Why doesn't Compassion use it?
And I thought the questions deserve some attention. So, here you go.
Because we want you to have the best relationship possible with your sponsored child, and your questions are reasonable ones, we are currently considering a few technology-driven options to help you connect more directly with your child.
And we're planning to test some of them very soon.
But as we move forward in making the options available to you, we do so with several questions in mind.
What potential impact could the technology have on the safety of the children in our programs?
How could giving a third-party site or application access to our database place your personal information at risk?
How will our processes be affected (e.g., translation, tracking and training)?
Can we administer the program efficiently, cost effectively and consistently across cultures, languages and dissimilar rural and urban infrastructures in dissimilar countries?
Can we deliver what we promise? Can we guarantee integrity?
We definitely want to give you better, faster and more frequent communication with your child. And we're working to make it happen.
It's just that we're doing it deliberately and carefully so we can be sure it's done well, done right and done with the best interests of the children in mind.
Thanks for your patience.
---
Article printed from Poverty | Compassion International Blog: http://blog.compassion.com
URL to article: http://blog.compassion.com/why-cant-i-communicate-with-my-sponsored-child-via-facebook/
URLs in this post:
[1] subscribe to our blog: http://feeds.feedburner.com/CompassionBlogPosts
[2] Chris Giovagnoni: https://plus.google.com/100695515199994853053/
[3] letter writing: http://blog.compassion.com/tag/letter-writing/
[4] Image: http://blog.compassion.com/your-sponsored-childs-photo-what-does-it-tell-you/
[5] Image: http://blog.compassion.com/what-should-i-do-if-my-sponsored-child-contacts-me-via-facebook/
[6] Image: http://blog.compassion.com/spring-air/
[7] Image: http://blog.compassion.com/tcpt-prayer-chapel/
[8] Image: http://blog.compassion.com/letter-writing/
Click here to print.