- Poverty | Compassion International Blog -

http://blog.compassion.com

-
World Poverty Day: Will You Share the Need?
Posted By Web Team On

In Advocacy,Multimedia |

2 Comments

Today is World Poverty Day. Do the statistics in this infographic surprise or shock you?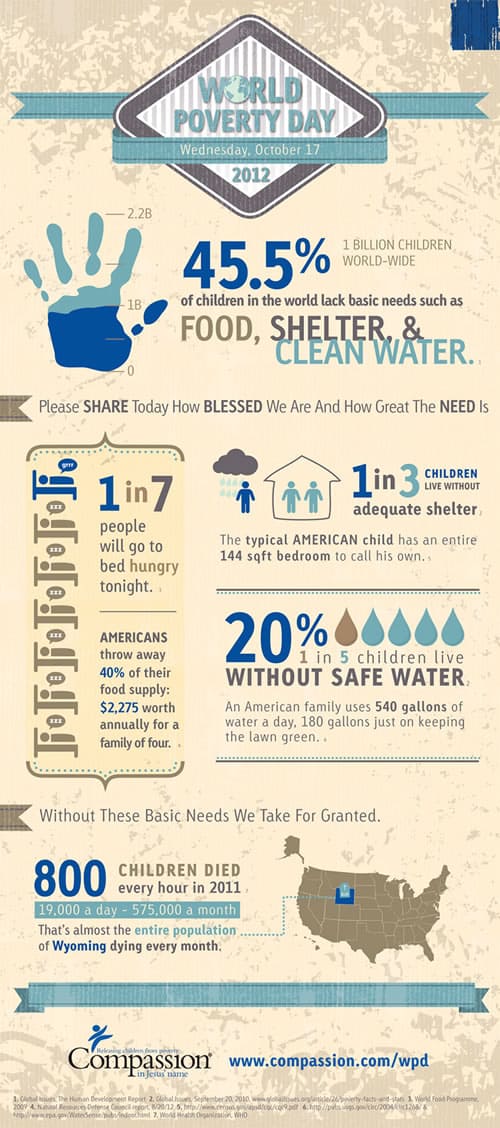 [3]
View a larger image of the World Poverty Day infographic. [4]