My wife and I have been on three mission trips to Nicaragua, where we have built several relationships with people living in extreme poverty. Since that first trip, we have made fighting extreme poverty a life-long goal.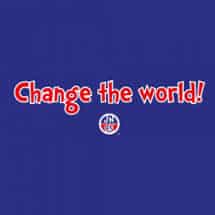 I have struggled to figure out how to use the gifts God has given me to do the work He wants me to do, which is how the seed of making a difference was planted for me and has now sprouted into a company: ResQrags.
My concept is to create shirts with a simple design that emphasizes a powerful message of hope and love. Every message is inspired by the Word of God. Every shirt has a purpose.
I donate more than 50 percent of the proceeds from ResQrags to causes I believe in. And if you purchase a shirt, you decide which program your purchase should support.
Rescuing moms and babies
Developing future leaders
Disaster relief and stability
Health and medical needs
10 Ways ResQrags Make the World a Better Place
1. "My shirt raises awareness."
Whether it is about extreme poverty or the meaning of the shirt's specific message, ResQrags raise awareness.
There are too many people who simply do not understand what extreme poverty means. People need to know that 1.4 billion people live below the poverty line of $1.25 per day.
ResQrags give you an opportunity to speak up for those who cannot speak for themselves, for the rights of all who are destitute. They allow you to share your faith and talk about things that matter to God.
2. "My shirt encourages others to take action."
Many people want to make the world a better place but they don't know where to start. ResQrags give you an easy way to get involved.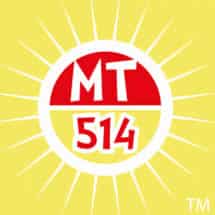 Buying a shirt provides financial support and wearing your shirt encourages others to take action. There is strength in numbers, which is why I have made ResQrags as affordable as possible.
The more people who wear the shirts, the more of a positive impact we can make in the world. Everyone needs to be encouraged.
3. "My shirt provides disaster relief."
Whether it is a tornado, earthquake, tsunami or hurricane, when natural disasters strike, people come together and help each other persevere.
Compassion's Disaster Relief Fund provides food, blankets, shelter and replacement belongings for children and families when disasters strike.
4. "My shirt feeds the hungry."
The current global food crisis is being called by many a "silent tsunami" that could plunge an additional 100 million people on every continent into hunger.
Food prices have risen as much as 100 percent in some countries since 2006. Compassion's Global Food Crisis program provides food for the hungry.
5. "My shirt fights deadly diseases."
My shirt helps break the devastating cycle of AIDS and provides care for people who are often cast out by society.
Compassion's AIDS Intervention program helps staff, partners and families understand and prevent the disease, care for children who have lost their caregiver to AIDS, and provide treatment and care for people who already have the disease.
Compassion's Malaria Intervention program helps children and their families receive the resources they need to fight the deadly disease, including mosquito nets to protect children from mosquito bites, prevention education, and access to medical treatment.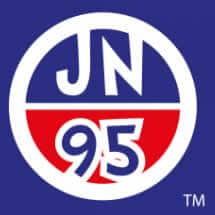 6. "My shirt builds unity."
When people join forces and support a common cause, that's when mountains can be moved.
Companies, non-profit organizations, churches, governments, faith-based groups, schools, and other groups need to find more ways to work together to help those in need.
ResQrags brings people together and partners with people committed to fighting extreme poverty and providing hope to the hopeless.
7. "My shirt develops leaders."
Compassion's Leadership Development Program helps identify young men and women who have shown potential to become Christian leaders who can, in turn, influence their own churches, communities and nations.
The Leadership Development Program assists with college tuition, books, and room and board. Leadership is crucial to making a difference. ResQrags is committed to building new leaders.
8. "My shirt shows compassion."
Everyone needs to show mercy and compassion. And Compassion's Child Survival Program saves the lives of young, vulnerable children and helps set them on the path toward healthy development.
The Highly Vulnerable Children program provides food, clothing and a nurturing Christian home environment to children in poverty who are orphans or who have no adult caregivers. Compassion is God's way of motivating us to do His will.
9. "My shirt gives hope."
A common theme in poor villages throughout the world is hopelessness. Without hope we have no reason to live. We are told in Romans 5:3-5:
"Suffering produces perseverance; perseverance, character; and character, hope. And hope does not put us to shame, because God's love has been poured out into our hearts through the Holy Spirit, who has been given to us."
Hope reminds us how powerful God is. When we rely on God and follow His lead, He will provide. Hope does not disappoint us.
10. "My shirt shares my love."
Jesus tells us to love each other as He has loved us. If we did everything in love, the world would be a much better place. I often take love for granted and underestimate its power. Without love we have nothing. ResQrags remind people how important it is to love one another. After all, God is love.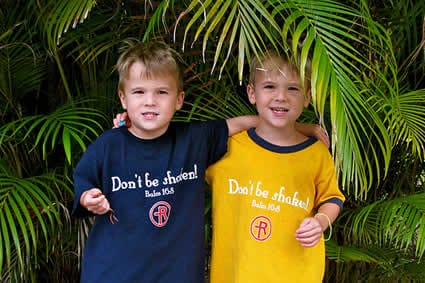 Wear love well. Join the fight against extreme poverty at www.resqrags.com. And show us how you "Wear It Well" by sharing your photos with us on Facebook.
---
ABOUT THE AUTHOR: Michael Gannon and his wife, Tina, are the founders and owners of ResQrags. They live in Fort Myers, Fla., with their twin 6-year old boys.