When you need an idea to get your next letter started, you might turn to one of these questions. I hope you find them, and the questions I've shared in previous posts, helpful. Which questions have you used when writing to your sponsored child?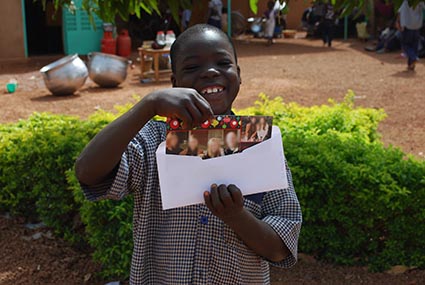 Food
How would you describe one of your favorite meals?
How do you prepare one of your favorite meals?
Who taught you to cook or who cooks for you now?
What role does food play in holidays or celebrations?
What's your favorite holiday food/special food?
Does your family have any food-related traditions?
How does your typical family/group meal proceed?
Who is the best cook you know?
Where did your family's favorite dishes originate? How did they become favorites?
Have you ever eaten a dish from your child's country? What did you think?
Your Local Church
How would you describe your pastor?
What do you like about your local church?
What role do you play in your local church?
How do you use your gifts, skills, and passions in your church?
Who is your best friend at church and how did you become friends?
Why is your local church important to you?
How is your church active in the community and world?
How does being a part of the church challenge you?
How do you know God wants you to be part of this church?
How did God lead you into ministry within your local church?
---
We originally published this post on Feb. 13, 2013.