Children in our Child Sponsorship Program are the experts in giving letter-writing tips. Sponsorship is all about building true and lasting relationships between sponsors and children. And one big way to do that is through writing letters. It might seem old-fashioned, but it's deeply meaningful to children living in poverty.
"Letter writing using pen and paper may be a vanishing human activity, but not to me," says April, a sponsored girl in the Philippines. "Whenever I write a letter to my sponsor, I feel grateful. I cherish the idea that I am pouring my heart out, writing with pen and paper, struggling with my thoughts and the English language for my sponsor, because she deserves the efforts I put into my letters … It's a slow process but I treasure that, in contrast to the fleeting, light-speed communication on social media."
We know letter writing can be a challenge for all of us. So we went right to the source! We asked three young people in Masbate City, Philippines, what letter-writing tips they would give their sponsors!
April: Encourage and inspire me … Also, what about kangaroos?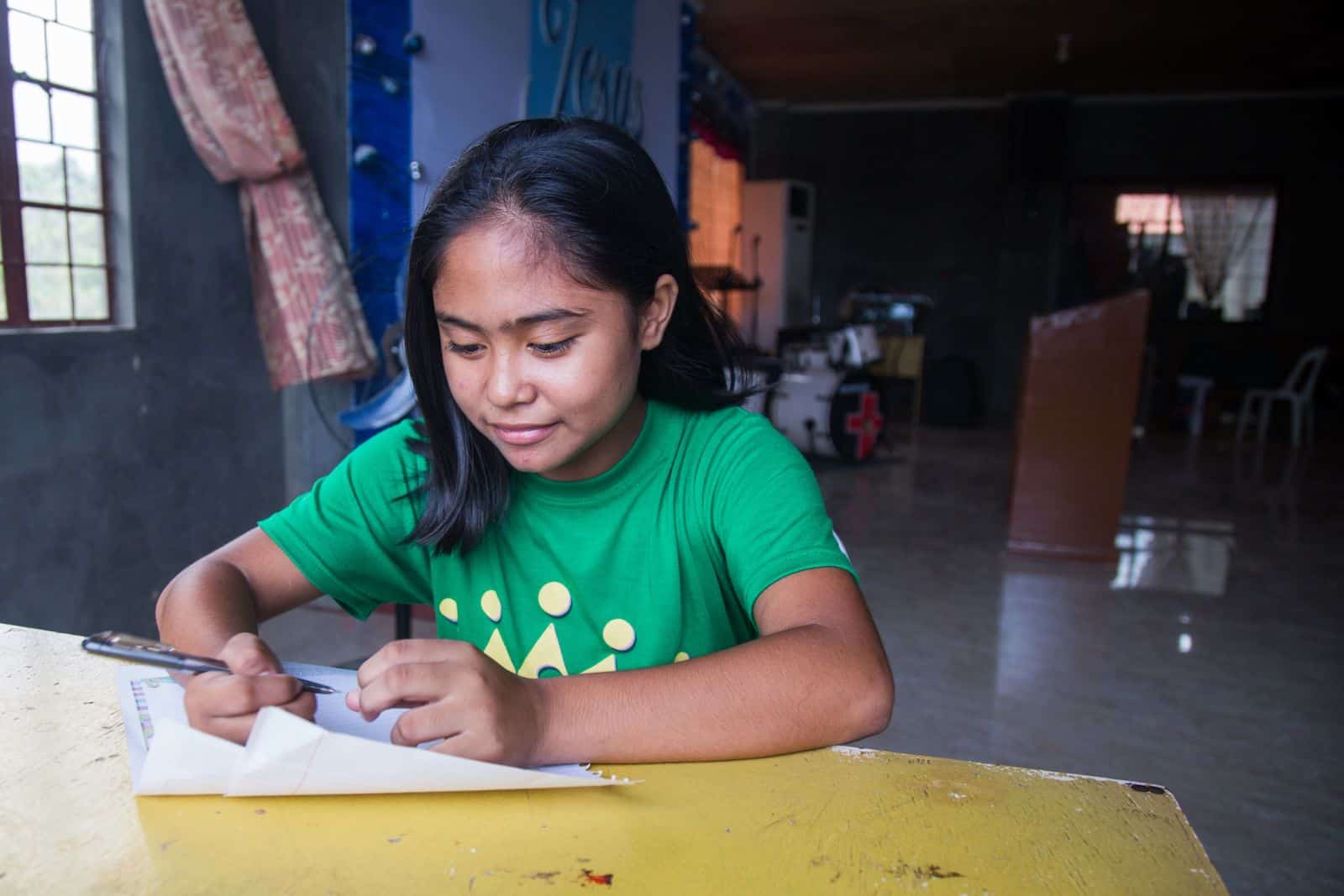 April, 15, is an honor student in high school and one of the youth leaders at Compassion's church partner in Masbate City. As a Compassion beneficiary, she regularly comes to the child development center for her weekly learning activities, dance practice, school tutorials, youth gatherings or to simply hang with friends. She always looks forward to receiving a letter from her sponsor in Australia.
"If my sponsor would ask me what more she can tell me in her letters, I would say, 'Tell me about what it is like living in Australia. What are kangaroos like up-close? Do they bite? Do they smell? Can you pet them? What else is special about Australia other than kangaroos?'"

"On a more serious matter, I would love my sponsor to continue to encourage and inspire me in life. I also want to know how she is living in God's grace."
Johnrey: Relax and be natural, and share the scriptures.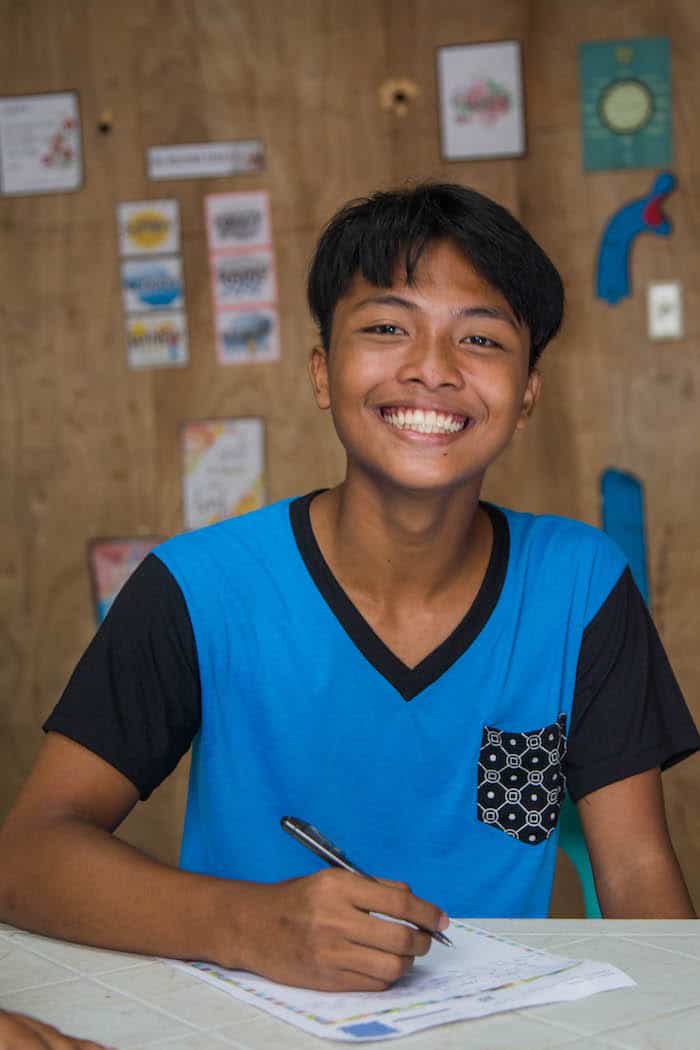 Johnrey, 17, is being trained to be a youth leader at Compassion's church partner in Masbate City.
"I would tell sponsors to relax and just be natural when writing a letter to the children. Sponsors can tell simple day-to-day stories about their lives, and when we read it, it will seem like we are talking with them face-to-face. We feel transported with their stories, because they live in a different country. We may have an idea about what the United States, or Australia or Korea looks like from what we can see on TV or the movies, but reading about it from our sponsors makes it more real.

"I also want to read about spiritual things from my sponsor. Talking about the Bible may be banned in other countries. For this reason, I feel it is a powerful thing if we can receive biblical reminders from our sponsor. I would like to encourage sponsors to share with us some scriptures and let us know what they think about the Bible verses.* I would also love to read their testimony of faith and how much they love Jesus. I would love to receive advice for me to be stronger in my faith and other spiritual matters."
Even if sponsors can't write, children remain thankful.
"I am just really thankful for my sponsor, even if she's too busy and not able to write me. I know the Lord will bless her. Through her support, I am drawn closer to God."
Rose: Tell me stories – and about snow.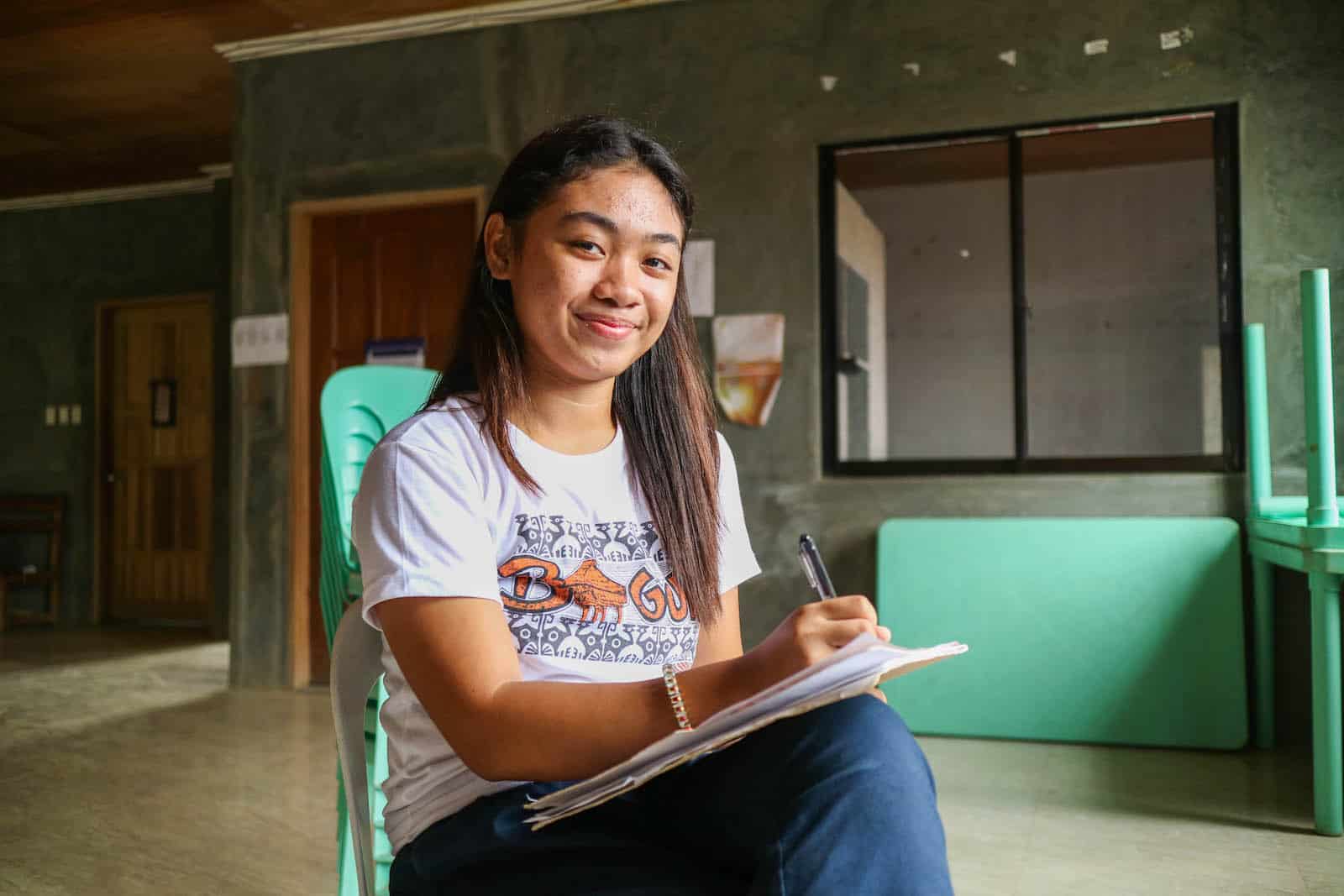 Rose, a 17-year-old in the Philippines, is a youth leader at her church. She helps and encourages younger Compassion children to write interesting letters to their sponsors. She understands the importance of letter writing because "it is an opportunity to share precious moments of my life. My heart is racing whenever I tell my life story to my sponsor."
She has five letter-writing tips to share with sponsors.
"One, sponsors can talk about their favorite things: favorite food, color, and even the best places they've been to. Reading about this can transport us."

"Two, they can talk about things that we don't have. For example, I would like to know how it feels when it snows. Wow, snow! I can't even imagine how cold it is or how it would feel like touching it. Is it fluffy at all?"

"Three, they could try writing longer. No pressure, but a long letter means we are special."

"Four, sponsors can tell stories about anything about themselves – their life stories and family updates. It won't bore us. I believe we can build connections through life stories."

"And five, sponsors should also talk about their walk with God to encourage us to also follow God in our lives. I would like to read from her letter more on spiritual things, such as Bible verses and her favorite Bible stories or Bible characters."
Which of these children's letter-writing tips will you put into practice today?
WRITE A LETTER TODAY! ›
*If you sponsor a child in Bangladesh or Sri Lanka, please be mindful of the unique guidelines for letter writing in that culture.