As a mom and a Compassion sponsor, I have tried to involve my children as much as possible in our sponsorship journey. My children helped choose our very first sponsored child almost five years ago. We have spent time learning about the countries where Compassion is working. And we have written a ton of letters!
There are so many fun art projects that you and your kids can do together to send to your sponsored children. Here are Three Easy Kids' Crafts For Letters:
1. One of my favorite kids' crafts we have done is similar to these hands of scripture.
Each one of us traced our hands onto card stock and cut out the hand shape. Then on the paper, we wrote out a Bible verse to share with our sponsored children. But then I thought…
…what if we mail extra paper and ask that they send us a tracing of their hand with one of their favorite Bible verses?
We were so excited when we received the hand tracings back from our sponsored children!
2. Show your love with a special bookmark made with your child's thumbprints.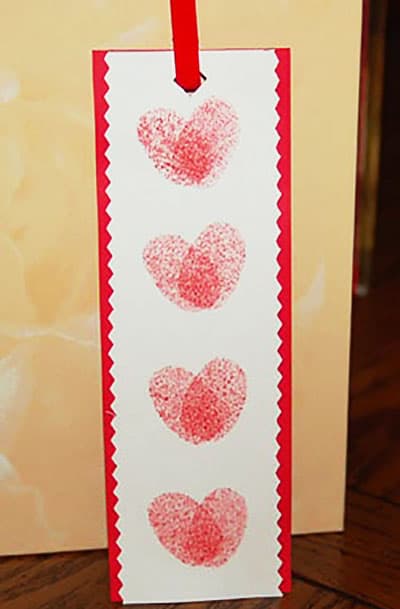 3. Tell your sponsored child that you love him this much!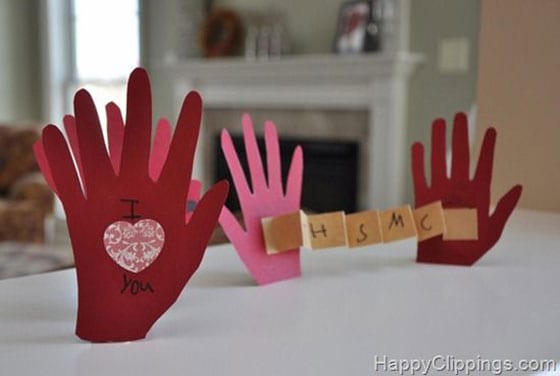 What fun creations have you and your own kids made for your sponsored child? We would love to see your ideas for our Second Friday Letter Writing Club Board on Pinterest.
Love to Pin? Join us as a member of our Second Friday Letter Writing Club board, where pinners share ideas related to our letter-writing theme each month. Share your Pinterest profile in the comments below to be added to our group board.
Want more inspiration? Be sure to follow us on Pinterest.