Blackened, soot-covered walls caught our eyes in this dimly lit house. Just two rooms, not much furniture, but the tiny home was filled with love.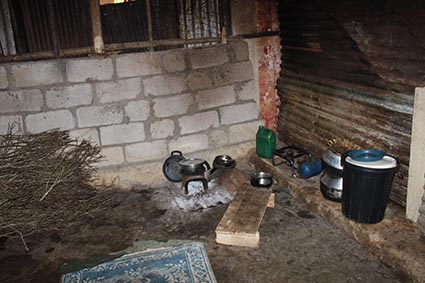 Beautiful smiles welcomed us as we walked into Raja and Priya's* home. But this lovely young couple was once on the verge of breaking up over the pressures of parenthood. Their daughter, Ramya, is a very active little girl.
Priya shares,
"We didn't know anything about looking after children. Ramya is our only child and I was scared and nervous. I even thought of abortion."
It was at this crucial point in Priya's life that we met her.
Raja tells us,
"My wife told me about this 'Compassion' but I thought that Compassion was just some organization, like the other ones, that come and take your name and then don't even come back. But I was wrong. Compassion has changed my wife, it has changed me, and it has given our family new life."
Raja and Priya are now among the most active participants in the Child Survival Program. The program director says,
"This family was close to divorce because of the burden of a child, but we spoke with them and spent a lot of time with them. They finally joined the Child Survival Program, and today they are examples to the other mothers and fathers."
Little Ramya loves to go to the church where we meet. She has friends there and her favorite toys are a little truck and a sand cup. She doesn't talk a lot but she understands very well and loves to be at the center of attention!
Priya makes small handicrafts that she learned to make through the program.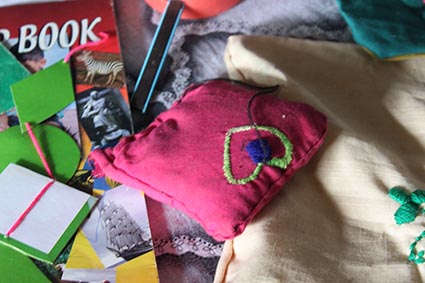 "I am planning to do this on a large scale and sell them. Maybe then I can earn something small for my family."
Raja works in the estate but his income is low.
"We may not earn a lot, and yes, life is not easy, but because of the Child Survival Program we can make it through life."
Through the Child Survival Program the family receives packs of nutritious food twice a month, and this sustains them for the month.
"We have been able to save a bit of money, and we hope to build our house."
This family learned the importance of loving one another, as well as the importance of parenting children well. We have been able to minister to this couple for long hours, and as a result, they are now happy, beaming and grateful. And little Ramya is the center of their attention, just as it should be.
*Family members' names have been changed at their request.
---