While the Bible doesn't use the word partnership, we see examples in the Bible of churches partnering together from the earliest history of the Church. And the principles we learn from the Bible about humility, equality and mutuality should guide how we work in partnership.
At Compassion, we highly value our relationships with local churches in the countries where we work. They minister on the front lines to the children we serve. They also minister to us.
As Compassion Latin America and Caribbean regional vice president Edouard Lassegue writes,
"Though these congregations may be under-resourced financially, often they are spiritually rich and vibrant and able to contribute in an authentic two-way relationship."
Much of the Christian Church today has been blessed with significant resources, financial and otherwise. Other parts of the global body of believers struggle with tremendous limitations of resources yet have incredible opportunities for ministry.
Partnering between the resource-rich part of the Church and the resource-poor part of the Church is not something particularly new or noble. It is just what we should do. It is simply what Paul asked the early Church to do.
It is only right and practical for churches in various parts of the world to partner together to care for each other and to advance the gospel and the kingdom of God.
When the Body of Christ comes together in partnership, we honor and obey Jesus' mandate that His followers act as one. But it takes time to develop a partnership — especially the relational aspects of partnership.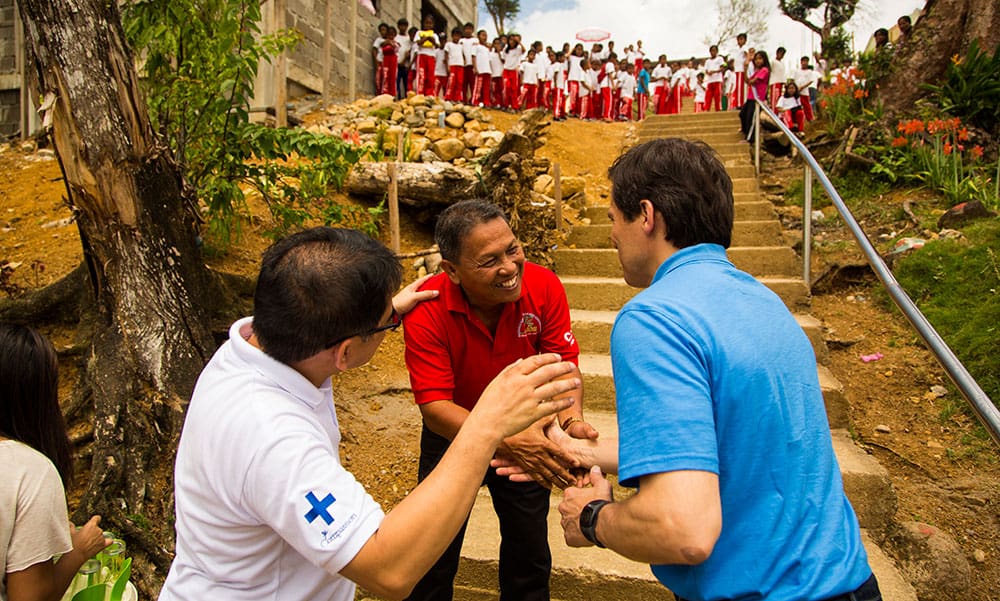 Relationship is central to partnership. In the countries where we work, partnerships are perceived as being primarily relational. But often in North America and many of our sponsoring countries, partnerships tend to be contractual in nature.
True partnership requires the ability to set aside tasks and agendas long enough for the partners to listen to each other, identify their common mission and understand what each partner can contribute.
Edouard Lassegue says:
"Many times we rush through the process of partnership without taking the time to recognize and put in place the necessary building blocks of partnership. We jump into action without developing the foundation of true partnership — solid relationship.

"On one hand, lack of relationship causes a church in [a developing country] to see its relationship with a parachurch organization or congregation [in a developed nation] as a funding mechanism and not as true partnership that demonstrates equality in Christ, mutual benefits, and sharing resources and lessons together.

"On the other hand, lack of relationship causes the church or parachurch organization from [the developed nation] to want to solve problems for the local church in a paternalistic way, treating that church as a child needing direction, provision and supervision. … True partnership is based on solid relationship."
At Compassion, we seek healthy relationships in spite of these potential obstacles. We intentionally hire national staff in every country in which we serve. Our front-line relationship manager with every church partner (the partnership facilitator) is selected as one who is as close to the partner's culture as possible to encourage relationship and communication.
We must walk together, talk together, and have tea together before we will be effective in working together. Real partnership is an ongoing journey, and it takes time.
---
This was originally published in February 2012