The verses in John 15 are important to reflect on and understand. It is interesting that Jesus approaches this issue from an agricultural perspective: the production of grapes.
He also gives us three distinct characters: the Father is the gardener; Jesus, the vine; and we are the branches.
The main point of this passage is that everyone has his or her role and function, but we are not the tenants, nor the vine. We are the branches, and the most interesting and important thing about us is that we cannot bear fruit by ourselves.
The only way to bear fruit is to remain in Him.
In this ministry, we want to bear much fruit, and we strive every day to do it. Member churches and offices are aimed at producing fruit, yet our efforts will be completely useless if we are not abiding in Him.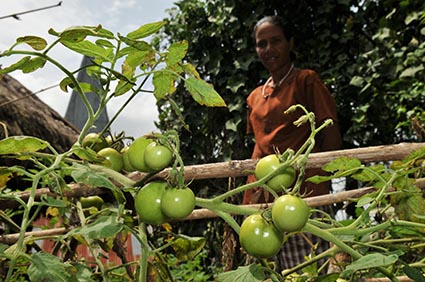 Jesus warns us that no matter how much we have struggled, perspired, and inspired, we simply must remain in the vine. He is the true vine, the way, the truth, and the life (John 14:6).
Many of us like to be constantly in "action," but we must be careful to cherish our relationship with Jesus, to spend time with Him and abide in Him. Abiding in Him will provide everything we need for our growth. It will protect us from the threats that surround us.
And when we need it, He will also prune us so we can produce even more fruit.
"I am the true vine, and my Father is the gardener. He cuts off every branch in me that bears no fruit, while every branch that does bear fruit he prunes so that it will be even more fruitful." —John 15:1–2, NIV
Prayer God, we want to share your Word and be an example of how to abide in Christ to have much fruit. We pray the children around us will learn from our example.
---

ABOUT THE AUTHOR: Omar Villagran serves as the Country Director for Compassion Mexico.
Read all the One in Spirit devotionals.