In India*, a mother kisses her daughter and sends her out the front door. Will her daughter return safely?
India still weeps over women gang-raped on public transport buses. Young girls are kidnapped and sold into sex slavery. And poverty. The poverty that makes this woman wonder how she will be able to feed her children this evening. A mother's empty stomach growls and her heart groans, anxious for heaven.
In a small town in the United States, a mother sits by her son's bedside, listening to the incessant hum of hospital machines. Another doctor, another grim diagnosis. Another poke, another prod in the arm of the little boy's body. Her son's tiny frame cannot take much more and a mother's heart groans, anxious for heaven.
Across the world, a Congolese mother ties her baby on her back and situates a heavy water jug upon her head. She walks alongside her young daughter, dreading the day she will have to discuss with her the realities of when — not if — she gets raped or abused. A 20-year war ravages the country of the Democratic Republic of Congo and violence against women is a weapon of choice. A mother, longing to protect her child, wonders if rescue will come and her heart groans, anxious for heaven.
In A.D. 33, a Jewish mother watches in agony as her child suffers immeasurable pain. The baby formed in her womb now carries His cross to the place called Golgotha. Mary's anguish overwhelms her as she watches her son die, unable to take away the pain. She longs for reunion with her son and her heart groans, anxious for heaven.
Because of the sacrifice made by her son, Jesus, mothers around the world can know hope. It is that beautiful hope of the gospel that springs up in the eyes of the mother like the one in this picture, in the darkest of places. In the middle of Calcutta, in the middle of a hospital room, in the middle of the Congo, there is hope.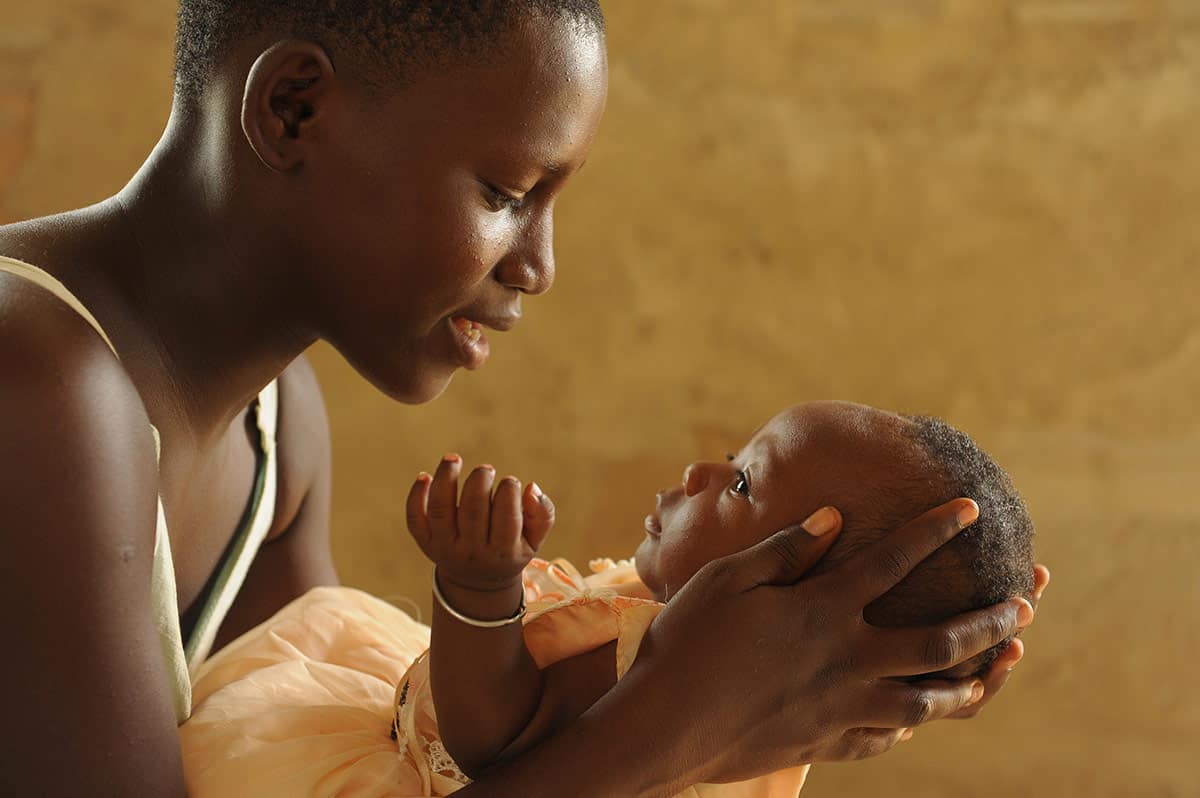 We are called to be a conduit of that hope. So mothers like the one pictured here can feed their children and learn about the Son who rose from the dead … and who embodies our hope.
Together, as sponsors and as the local church, we can offer hope and restoration to mothers and children in poverty.
Help babies and moms by supporting a Child Survival Program, our first response to poverty.
---
*NOTE FROM EDITOR: This content honors Compassion's historical work in India. While we no longer have an India sponsorship program, we are grateful for the lives changed and meaningful work achieved through our sponsors and donors in our nearly 50 years there. For a detailed explanation of the end of our sponsorship program in India, please visit: compassion.com/india-update.