The residents of the Arat Kilo area in Ethiopia depended on the minimum wages they earned working as daily laborers, housemaids and petty traders to support their large families. So the news of an organization registering children to support them was miraculous.
Mothers rushed to the compound of the church with their curious-eyed little children. People who passed by the church took a moment to learn about the large crowd in the compound. Some ran back home to get their children while the others went on with their business.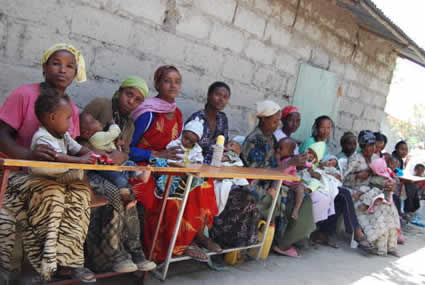 Though the degree of poverty varied and each family's story was different, these people had one thing in common that day — they had hope. Hope that God heard their plea for help; hope that this would be the beginning of a brighter future for their children; and hope that the children they held in their arms would be sponsored.
How It Began
Hailemariam
Hailemariam's mother was going through a divorce when she took her son to the church where registration was taking place. In addition to the pain of the divorce, the responsibility of providing for six children was a nightmare for her.
"I clearly remember the day my mother took me for registration. We were living in poverty at that time. My mother struggled to feed us. She was only able to buy bread for us and most of the time we only had one meal a day. Therefore, my mother considered the opportunity as an answer to her prayers."
Fekadu
Fekadu, an 8-year-old boy, was passing by the church when he saw a crowd of people with children. He went inside and asked why they were there.
"Most of my friends in the village were being supported by an organization near our village. Therefore, when I heard about the registration at the church I just wanted to be part of it so that I can also be supported like my friends."
Unfortunately, the woman who was doing the screening called Fekadu aside and told him to go home because there were children who lived in conditions worse than his.
However, Fekadu went to another person and was registered. After some time, the child development center asked Fekadu to bring his parents to the center to finish some paperwork — but that was impossible for Fekadu, who hadn't told his parents what he had done.
"My father was a very conservative Orthodox Christian. I knew better than to tell him I went to the church compound and got myself registered to be supported by Protestants. That would have been the end of me, so I brought a neighbor to finish the paperwork."
Hannan
Hannan was raised by her mother, who supported her and four of her siblings by selling second-hand clothing.
"Our daily life was so unpredictable. Our having food for the day entirely depended on my mother selling clothes. If she was lucky enough to sell a lot of clothing, then we would have food that evening. If not, there would be no food at all. Our life was very stressful and it was especially difficult for my mother."
Hannan used to go to the church to attend Sunday school with her friends who were registered in the child sponsorship program. She loved the Bible studies and spending time with her friends at the church.
When Hannan's mother heard about the church registering 20 additional children, she brought her little girl to the compound.
"Everybody at the church knew me, and when an opportunity came for registering additional children, my mother and I were the first to arrive at the church. But there were more than 300 people for the 20 openings. After a long process, God made it possible for me to join the program."
Nebeyu
Nebeyu grew up with his grandfather and his uncle. His parents separated before he was born and he lost his mother when he was 5 years old.
With no regular income, the family was living in poverty. When people from the local administration came to their village, Nebeyu became one of the first children to be registered.
Henock
Henock went to the county a few days before the official registration day with his stepmother. At that time, they were among the many village residents who were living in desperate conditions.
His father worked in a government office and his salary was barely enough to cover basic expenses like food and clothing.
Unfortunately, Henock's grandparents' former status became an obstacle and they were told he didn't qualify for the registration.
"We went back home heartbroken. My stepmother was especially sad because she believed that my joining the program was my only hope to live a better life. It was a miracle when we were called after a few hours to go to the county to get registered because they couldn't fill the quota for registered children.

"We got there as fast as we could and that is how I joined Compassion."
Where Are They Now?
Even though different circumstances brought them to the child development center, all five children talk about the significant role that Compassion has played in their lives. The love and commitment of both the development center staff and the Sunday school teachers made each child feel wanted.
The staff's encouragement, motivation and follow-up played a huge part in helping the children believe in themselves.
Hailemariam
Hailemariam was in second grade when he joined the program. His first day at the center, when people hugged him and showed him that they care, was what made him consider the center a second home.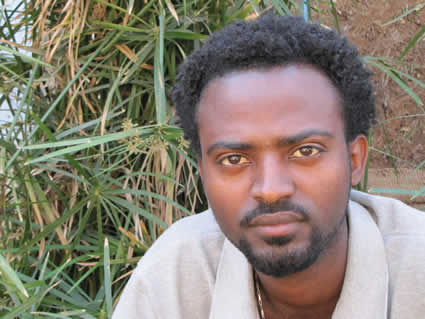 "I started loving going to the development center because my teachers treated me with love. I remember I was dirty and not dressed very well, but in spite of that they used to hug me whenever I went to the center. Their love and care was what made me go every week."
Hailemariam grew up learning the Bible and getting involved in church activities.
"My foundation was laid during my early years in the program. I believe the Lord used the Sunday school classes to guide me in His way."
Apart from the spiritual nurturing, the program's support helped him pursue his education without having to worry about the next tuition fee. Hailemariam has graduated from a well-known college with a degree in surveying and now works as a data collector for various nongovernment organizations.
"I grew up seeing their [the development center staff and Sunday school teachers'] commitment which has taught me to do the same wherever God puts me to work. In fact, I'm planning to study community development next year so that I will be able to serve others and show the same level of commitment and passion I saw in my center's staff."
Fekadu
Fekadu was from a conservative Orthodox family who never wanted anything to do with Protestants. The community's general perception that the program came to make children Protestant also put pressure on him and made him doubt the intention of the program.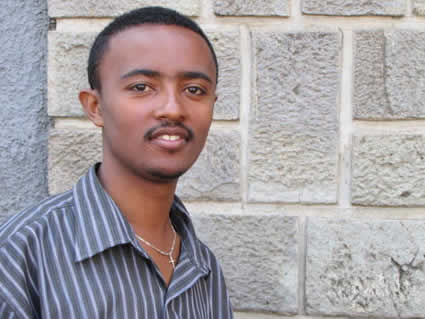 However, the way the Sunday school teachers treated and taught him motivated Fekadu to come every week and gradually changed his perception.
"They were very committed to each of us and they taught us with such passion that I just enjoyed my time there. I remember I was one of the first children who was baptized. Even though I don't remember the exact day I gave my life to Jesus, I can say that it was a process."
Fekadu now serves the Lord as a church elder. He coordinates children's ministry and also serves in the choir.
Hannan
Hannan, a humble and soft-spoken young girl, talks about our ministry's importance in her life.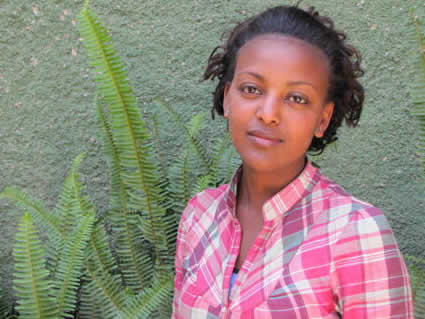 "Everything changed in me and in our house after I joined Compassion. What I like most about Compassion is that it's holistic. I grew up in a balanced way. I grew up learning the Bible. I grew up being motivated to pursue my education. I grew up going to places during school breaks.

"The most important thing I got through the program is that I knew Jesus and believed in Him."
Hannan was a top student and after passing the 10th grade national exam, she studied accounting in evening classes. She now works as an accountant at Mekanisa Addis Kidan Church Student Center. A courageous and visionary woman, Hannan plans to continue her education in management and tourism and have her own business.
When asked where she would be had it not been for this ministry, she says,
"I think I would be able to reach some place that would enable me to support myself but I think the way God led me thus far is much better because I have Him in my life. Had it not been for Compassion, I am sure I would never have the satisfaction I have now. I'm where I am because of Jesus."
Nebeyu
Nebeyu was one of the oldest boys at the child development center. Hence, the community's negative perception toward the program highly influenced him.
Nebeyu came to the center to attend Sunday school because he had to. No matter how doubtful he was of the Bible teaching, he soon learned of the Truth.
"I had a friend who was a deacon in the Orthodox Church and one day I asked him to give me a Bible. I started comparing what I learned at the center with the Bible he gave me. I also started studying the Bible the center gave us.

"The more I studied, the more I began to see the truth. My life's transformation was a process, and I found myself with Jesus."
One of the brightest students in the center, Nebeyu pursued his education because he believed it was the only way out of his family's poverty. Though he studied hard, he was unable to score a good grade on the national exam.
Seeing Nebeyu's potential, the child development center paid for his college education and he earned a diploma in accounting.
After working in the center as an accountant Nebeyu received yet another opportunity: to study urban missions abroad. He now supports his grandfather as well as his own family, working as a manager in a local nongovernment organization.
Nebeyu recently became a father to a beautiful baby boy.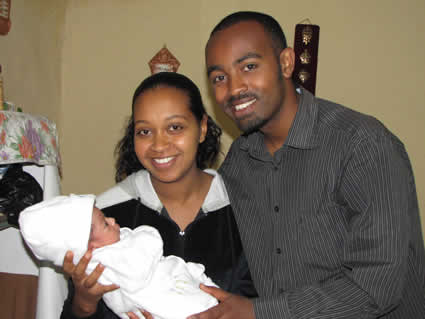 "I believe that Compassion and the church have played the greatest role in who I am today. They built my confidence and guided me all my life. Had it not been for the program, I would have ended up like my friend in the village — dropping out of school and doing odd jobs."
Henock
A few years after registration, Henock found himself being influenced by the bad habits of his school friends. He started smoking and drinking alcohol, which affected his education. However, during the seven years he was struggling with these addictions the development center staff, as well as the Sunday school teachers, never gave up on him.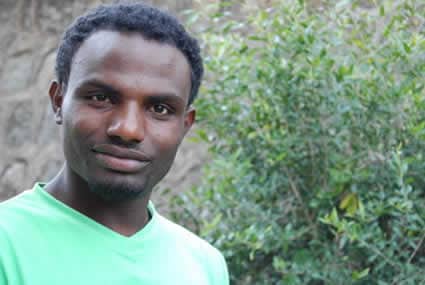 "In all of this, the center staff and people from the church still came to visit me. They would tell me about the Lord and counsel me.

"At first, their commitment used to irritate me. But after a while I started to get amazed because even my own father had lost hope concerning me — yet people who don't know me that much persistently came to my house to see how I was doing."
The moment Henock accepted Jesus as his Savior, he was freed from his addictions. He serves the Lord by singing in the choir, playing keyboard and acting in spiritual dramas. He thanks the staff for seeing the good in him during all those years.
The development center arranged for Henock to study photography and video editing. Currently he works as a part-time photographer for Compassion; he's a freelance videographer and also edits videos.
"Were it not for Compassion, I know I wouldn't be here today. I know I wouldn't know Jesus. I always thank the Lord for the day I joined the program."