I remember how overwhelmed I felt in that moment. Music played. Images flashed on the screen.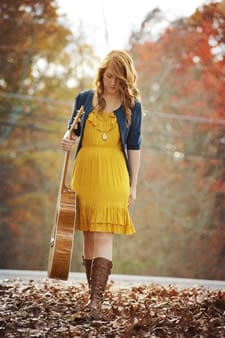 I heard stories of children living in physical and spiritual need around the world. A man spoke about Compassion International and something stirred inside me.
I ran to a table, where poverty had many faces and names.
I grabbed the packet of a young girl from El Salvador and suddenly realized that God had brought me to Nashville for more than a songwriting workshop.
I had come with a lot of dreams and aspirations. Simple songs. My guitar. I'm not sure what I thought would happen that summer, but I left with a gift I never expected.
I left with her. And eyes newly opened to what I'd been too blind to see on my own.
For the first time, the words of Jeremiah 22:16 became real to me.
"He defended the cause of the poor and needy, and so all went well. Is that not what it means to know the me?" declares the LORD.
That was nearly four years ago.
Now, Jenifer has become a member of our family. We don't see or talk to her every day, but our hearts are deeply invested in her life and we consider it a blessing to help provide for her.
When we give to Compassion each month, we know Jenifer is offered education, health care, nutrition, life skills, and opportunities to hear the gospel. Every letter she writes us is cherished and her artwork hangs on our refrigerator door.
God has used child sponsorship to teach me more about His love, and He continues to surprise me as my involvement with Compassion is now at an even deeper level.
In recent conversation with a close friend, she spoke a wonderfully radical idea that set the wheels in motion.
"I think you should make a record, sell it, and give ALL the money away."
I'll admit it was a scary thought at first. After all, I'm a singer/songwriter and we've all heard the term "starving artist." But that was the very misconception that convicted me to my core. I know nothing of starvation. I have plenty.
Once I decided to give the record sales to Compassion, everything fell into place. I shared the vision on Kickstarter.com (a pledging website for creative projects) and soon, people were jumping on board making pledges beyond my wildest dreams.
In less than a month the record was funded and is now complete. It features four songs with themes of social justice, missions and a song I wrote for Jenifer.
I couldn't be more honored to give back to a ministry that gives so much to so many.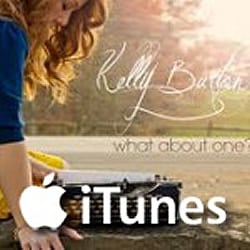 Now, my plan is to promote child sponsorship by sharing this record with as many people as possible. Every show is an opportunity to tell what Compassion is and how to become a part of their ministry.
When someone decides to sponsor a child, every performance is worth the effort. My role as an artist has changed, and I feel a new sense of purpose as I stand before a crowd. I'm no longer just a songwriter sharing her songs.
I'm an advocate, speaking for those with no voice. The spotlight has been redirected. Success has been redefined. It's no longer playing my instrument well or hitting that high note. Success is helping more children find their sponsors.
I used to want to make music. Now I want to make music that makes a difference.
Because of Jenifer, I'm learning what it really means to know God. And I have the privilege of helping others do the same. I have every reason to sing.
---
ABOUT THE AUTHOR: Kelly Burton is a Dove Award nominated artist. She currently writes for Lillenas Music Publishing and partners with Compassion International as an indie artist. Kelly and her husband Eric reside in Somerset, KY and enjoy all things music, coffee and canine.
Kelly's recently released EP "What About One" is available through kellyburtonmusic.com and iTunes.