There are so many studies on the brain and so much can be confusing. But one thing is certain — our brains are amazing and what happens when we are young impacts our futures exponentially.
Continue Reading ›
What's your mother's name?
With Mother's Day coming up, I've been reflecting on how much this question really matters. It's not that a mother's name is particularly important unto itself; it's more that the name embodies a woman, a woman with a unique story, a woman who no matter what story she lives every day is deeply connected with her children (and maybe even children that she has not physically given birth to). (more…)
Continue Reading ›
It's hard to believe my boy, Edison, is 13 months now. He's toddling around the house at different speeds with various amounts of control, experimenting with new and unusual crash techniques. It's quite entertaining.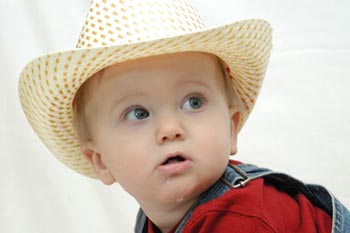 He can talk now, too. Hat, book, what and it's impossible to forget his absolute favorites, hi, dog and ruff-ruff (of course spoken with a slight growl). I wish you could hear his little kid voice yelling all these words with abandon to anyone who will listen.
He uses his favorite words at very specific times. Whenever out and about, most anyone anywhere will hear his request for attention from strangers because of his very loud and clear hi!
But his real favorite is dog. It's usually the first thing he says when he wakes up in the morning, and just to make sure I understand what he said, he will add a ruff-ruff for good measure.
It's amazing to think that just a few months ago he literally couldn't do anything.
Over the last several months, since I entered back into life after Edison's birth, I've been volunteering in my church's nursery. I typically take care of the newest babies, which is a great reminder of how far Edison has come, but even more it's a great reminder of just how vulnerable babies are – which brings me to Carmen.
I met Carmen after a hike up a steep hill on a dirt path in the outskirts of Lima, Peru. All the while I was going up I kept wondering how far I would have to traverse to actually make it down the hill without falling.
Carmen knows this path well. She climbs it often. She climbed it when she was pregnant and she climbs it now with a 5-month-old in her arms. She climbs it because it is the only way to get to her house. (more…)
Continue Reading ›
There's a journal sitting on the table next to my bed. There's also one sitting on the table next to the rocking chair in Edison's room. I have one to write my thoughts and feelings through my pregnancy and the other to journal through the first few months and years of Edison's life.
Would you be surprised if I told you they were both empty?
Maybe someday I'll regret not writing more during my pregnancy and this time as a new mom, but right now all the inspiring thoughts I can get out of my pen go in Edison's baby book . . . and most of the rest of my thoughts, before he was born, weren't that inspiring.
For some reason I just can't write about how awful I felt trying to sleep every night in my bed with my every craving available in my refrigerator downstairs, or at the very least, at the neighborhood grocery store. I seriously don't even want to try to remember the number of nights I tried to sleep in a sitting-up position in a soft comfy chair because my nose was so stuffed up I couldn't breathe — and I didn't even have a cold. As much as I want to complain, and probably did at the time, I know I really had it easy.
And the stuff I want to remember . . . like how cool it was to feel him kicking around inside me and how it is just a little freaky and amazing that God can even do such a miracle in me . . . would be really hard to "get" from words on a page. Right now, I remember these things every time I look at my son's face and see that he is growing right before my eyes.
So, who am I to regret not doing something so indulgent as writing all this stuff down when most of the new mothers around the world can't even read, let alone write their own name? Many of these women wouldn't even believe that their words counted or their thoughts mattered. And I wonder, is it possible to raise a child with self esteem if you don't have it yourself?
And really, how am I so different from them anyway? Don't all mothers everywhere want the same things for their children? I still remember the first time Edison smiled at me on purpose. Now I even get to hear him laugh. Can you imagine not hearing your child laugh?
Child Survival Program multiplies the amazing sound of laugher around the world. It is the sound of health, it is the sound of life, it is the sound of Love . . . the kind Jesus was known for.
Continue Reading ›
Last month, I was reviewing the next newsletter that will be sent to people who support our Child Survival Program. I wasn't too far into it when the tears started coming. Ok, so it isn't completely unusual for me to cry while doing my every day work … I mean I do work at Compassion. But this time was different.
This time I could hear my son's giggle, I could picture his face and I knew that if I had been born in one of Compassion's ministry countries, most likely neither my son nor I would be alive today.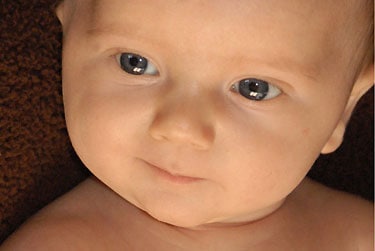 To think of my now very active, 14 pound, 3 month old and to read about Martha in Peru who, at one time, had two boys (18 months and 3 years old) both of who were 15 pounds and barely able to hold their heads up — an 18 month old that is 15 pounds is one thing but a 3 year old that is 15 pounds. … are you kidding me?
And Edison, my sweet Edison, who was born by c-section after hours of labor that went nowhere will probably be 15 pounds in a few weeks … an average weight for a four-month-old boy in the U.S.
What would I have done alone in a ramshackle house with a dirt floor after hours of pushing and no baby?
What would I do now without the multiple child health and development resources that I pour over weekly?
What would I do without Jesus and the support of my local church community?
It's a miracle that a small number of women and children in these circumstances actually survive. How can I not do everything I can possibly think of to tell others about what Compassion's Child Survival Program is doing?
How can I not pray that this program can grow and grow and grow? So the children around the world growing up along with the amazing boy God has blessed me with will have the opportunity to reach their potential.
In a world with a growing global economy it is no longer about children and mothers who are far away, it's about my next door neighbors … it's about my own child.
And it is not just about survival it's about women and children thriving so that they can change their own communities and countries and build a better world.
Continue Reading ›