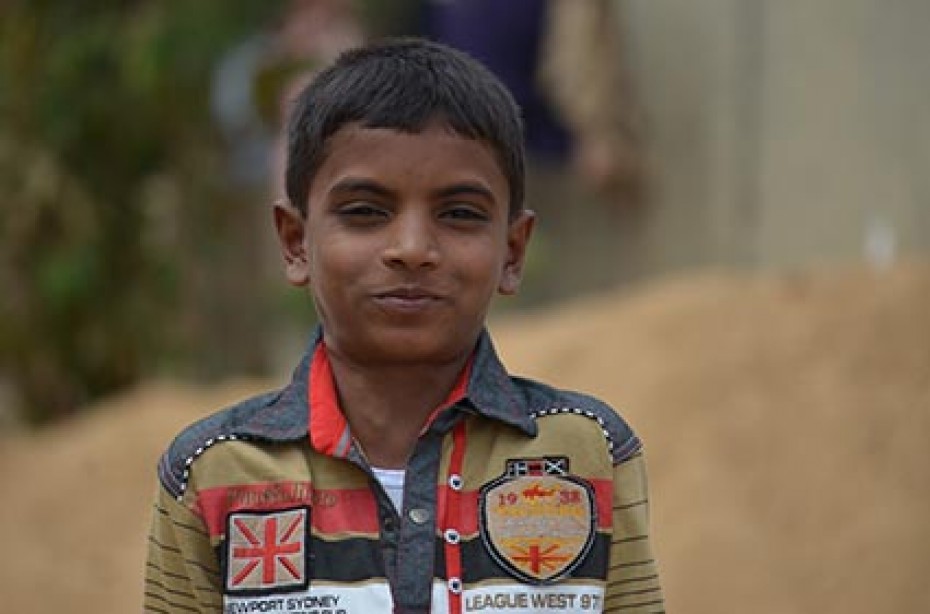 NOTE FROM EDITOR: This content honors Compassion's historical work in India. While we no longer have an India sponsorship program, we are grateful for the lives changed and meaningful work achieved through our sponsors and donors in our nearly 50 years there. For a detailed explanation of the end of our sponsorship program in India, please visit: compassion.com/india-update.
---
Superstitious beliefs and a fear of doctors prevent many people in India from taking their sick children to the hospital. They would rather get medicine from a local pharmacy, where pharmacists supply tablets and syrups without a doctor's prescription.
Hemant's parents had little awareness of health and education. Hemant's father, Venkobrao, works as a load man in the market, loading and unloading fruits and vegetables. His job is seasonal and when there is work, he earns about 80 Indian rupees (approximately $1.50 U.S.) a day.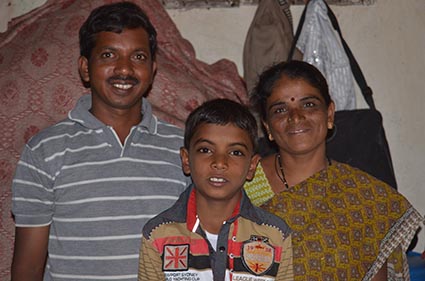 No one knew the reason for Hemant's chronic sickness. All his parents knew was that he frequently fell ill and suffered. This affected his education as well. With poor school attendance, he fared badly on his exams. When health is a priority, education naturally becomes secondary.
When Hemant fell sick with fever, we counseled his parents and immediately rushed him to a nearby hospital. After a complete checkup he was diagnosed as having three holes in his heart. The doctor told his parents,
"If not treated within six months, your son will die."
The surgery would cost more than $2,100 U.S. — a sum far above the family's means. Radhabai, Hemant's mother, shares,
"Even if we worked all through our life, we could never afford this."
But thanks to the Complementary Interventions Medical Fund, Hemant received immediate surgery and his life was saved.
Today, Hemant is an active boy in the fifth grade. He is coping in his studies and is involved in sports. He loves to play football and cricket and dreams of becoming a policeman.
Radhabai shares,
"My days of pain and agony are over now that my son is no longer ill. How relieved I am. If not for Compassion's help, I could have never seen my son alive. I am so grateful."
Now Hemant's family knows there is someone to support them in times of crisis. They realize that they are loved and cared for. As a family, they now believe in God and regularly participate in Sunday worship services.
Continue Reading ›
Nagaraj is an inspiration who has overcome life's limitations to achieve great success. Despite a shaky beginning and a ruptured childhood, Nagaraj built his life with determination.
When he was younger, his father abandoned the family and his mother, Yeshoda worked tirelessly in a garment factory to provide for them.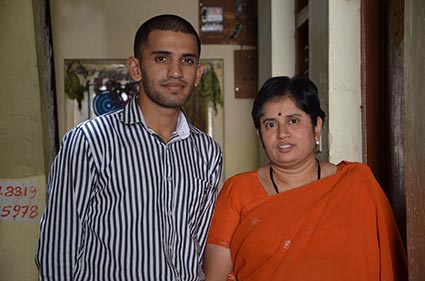 Her income was so low that there were times they couldn't pay rent or buy food. Nagaraj tells us,
"I am glad that Compassion intervened in my life. All of a sudden, there was somebody to take care of me and give undivided attention to my growth."
After successfully completing the 12th grade and earning his bachelor's degree, Nagaraj became an officer in finance and accounting. A few years later he found a job as a pricing officer for Toyota.
That was not the end of Nagaraj's success and achievement, though, and his sponsor is a great inspiration.
"Even though she is 93 years old now, she drives her car, goes to church and she does all things by herself. She is a great example of hard work and she instilled in me that I should dream big and achieve big in life."
Continue Reading ›
Siva is a timid school girl, but she is also a talented champion in silambam, a popular martial art in southern India. Siva is also one of the most refreshing personalities you could come across.
When Selvi and Kalimuthu gave birth to little Siva at Sandhapettai in Madurai, the odds were stacked against the girl. She was born into a family living in abject poverty. Her two brothers discontinued their studies at a young age because there was no money. In a family of eight with little resources, life seemed hard for little Siva.
Siva's parents are uneducated. Her mother is a housewife. Her father works at construction sites, earning around $4 per day. They have two sheep and a cow. They sell the milk.
Fortunately, Siva was registered in Compassion and now she is in 10th grade in the Diocese of Madurai and Ramnad Girls' High School. She has begun to set an example for others. She mingles well with the other children. She is responsible in her work and also very obedient.
She is especially known for time management. She completes all work on time. She is very disciplined in all that she does. She always stands first in her class. In fact, she even gets first place in general knowledge.
Siva prays and reads the Bible regularly. She always gets first in the Bible quiz. She participates in youth camps, youth meetings and games. She loves to be a part of all spiritual meetings. She shares about the Lord to her friends. She is a humble girl and loved by all.
Indeed, Siva wears many crowns. And this young girl has yet another talent given by the Almighty.
She is extremely good at silambam. Silambam is stick fighting, a traditional south Indian martial art. This style is supposed to have originated from Kerala, a coastal south Indian state. Natives used bamboo staves to defend themselves against wild animals. The techniques were perfected into the art of silambam.
The stick used in silambam is 1.68 meters long (5.5 feet), and its diameter is between 1.5 and 2 inches. Its weight ranges from 1 to 1.5 pounds. For training and sparring, a rattan staff is used since it is supple and does not break easily. But a hardwood staff can also be used to gain strength. At times, a little blade is added, acting like a short spear, with the same technique. (more…)
Continue Reading ›