With more than 87 million views, Invisible Children's KONY 2012 video has focused attention on Uganda and the activities of the Lord's Resistance Army (LRA). As a result, we have received many questions about our work in Uganda and our efforts to protect the children in our programs.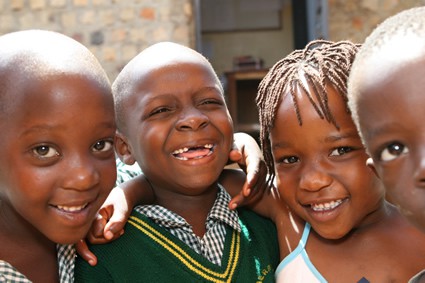 We recently conducted a webinar about child protection in Uganda.
"Child Protection incorporates all of the philosophies, standards, policies and guidelines that an organization develops to combat child abuse. Our child protection measures include 'active prevention and immediate response.'

"Active prevention, which by far comprises our greatest efforts, involves the education of staff at all levels in the organization including all of our international church partners on child protection, to create appropriate awareness. It also involves educating children and caregivers. We have designed specific curricula, established corporate policies, guidelines, and standards to help with our child protection efforts."

– Lillian Gitau, Child Protection Advisor
View the Child Protection in Uganda Webinar.
In light of what you may have heard about the LRA, Joseph Kony and the lead up to tonight's effort to "Cover the Night," consider this:
"Peace has returned to northern Uganda [after the Ugandan military pushed the LRA out of the country in 2006], but life is not the same."

"For children growing up in the post insurgent period there is need to reconstruct social, economic and spiritual foundations and structures in order to create a healthy living environment for them to flourish, that reassures them of security of person and property."

– Sarah Kitonsa, Strategic Sourcing Consultant and the former Director of Human Rights with the Uganda Human Rights Commission
You can help us meet this need.
Join with us to ensure Uganda's history doesn't rob the children of their youth. Help the children of Uganda rewrite their destinies so they are filled with hope and peace. Help the children of Uganda flourish.