Every day as I get the mail from our mailbox, I'm hoping for a letter from one of my sponsored children.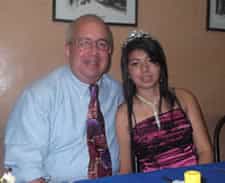 Letters connect me to their worlds and engage me more deeply in the sponsorships.
It didn't use to be that way. Sponsorship was about writing a check and maybe sometimes sending a letter.
Three years into my sponsorship a change occurred; I met my sponsored child and in that moment my focus was forever altered.
I learned that sponsorship, when fully embraced, changes both the child's and the sponsor's lives.
There are simple things you can do to make your sponsorship experience more rewarding.
Seven Ways to a More Rewarding Sponsorship Experience
Take a Sponsor TripI realize everyone can't afford to do this, or simply may not want to visit the developing world, but if you can visit your sponsored child you will blessed.

I traveled to Honduras in 2007 on a sponsor trip. The day I met Linda my heart broke — in a good way.

She was dressed in a white dress and took one look at my wife and I and burst into tears. I felt the love she had for us. I felt a love that was unconditional and without bounds.

My heart broke not because of her poverty, but the fact that "we mattered." I will always remember when she explained that since her father had died she considered me "like a father." How humbling and life changing that was for me. She had just turned my world upside down.
Write Those LettersThere is nothing more heartbreaking than to visit a child development center or to meet and have children ask you to tell their sponsors to write.

Letters are the key to sponsorship. The children do not understand the financial aspect. It is about knowing that there is a person who cares for them, is encouraging them and is praying for them.

On my second trip to Honduras in 2009, Linda showed me all the letters my wife and I had ever written her. Nothing was more valuable to her than our letters.

Set a goal and write your sponsored child regularly. I made the promise on my first trip to write monthly and have kept close to it. Every other month or even quarterly may be your goal — just do it!

Faithfully PrayWhen I began to pray daily for Linda and her family, I began to think of them as part of my family. I now have four sponsored children in Honduras that I lift in prayer.

One of the things I did on that first trip was buy a map of Tegucigalpa, the capital of Honduras. It is hanging in my downstairs hallway. I have marked the areas that my children live in, and as I pass by I say a prayer for each of them.

I have pictures of all of my sponsored children throughout the house as if they were my own children.

Find Out More About Your Child's Country and CustomsI have read about the history of Honduras, and I subscribe to a newsfeed from Tegucigalpa via Yahoo! News. I also have a weather app on my iPod so daily I know what is happening in their area.

My wife and I make it a point at least once a week to have a cultural meal. In fact we happened to recently stumble upon an authentic Honduras restaurant in our town.

Immersing yourself like this will keep things current and exciting for you. It will also give you topics to write and pray about!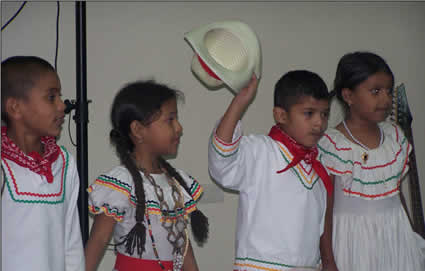 Become an Advocate for CompassionSpeaking out for the "least of these" is very rewarding and is a way to keep your children in the forefront of your mind.

The Advocate Network encourages you to use your spiritual gifts to promote awareness of the poor and the needs of children. I enjoy working concerts and events and telling others about sponsorship.

You may enjoy speaking to a church group, organizing a fundraiser, or blogging about Compassion.

I encourage you to explore the options and deepen your ministry.

Connect With Other SponsorsSharing ideas and communicating with other sponsors is another way to energize your sponsorship experience. Compassion has its own sponsor community, OurCompassion.org, which provides an opportunity to connect and share ideas.

UPDATE, March 24, 2014: The OurCompassion community is closing its doors on June 30, 2014. New account creation is currently disabled.

Share Your IdeasThese aren't the only ways to a more rewarding sponsorship experience. There are as many ways as there are personalities. What appeals to one person may not appeal to another, but we can make this list a lot longer and we can make it a relevant resource for others, if we just share ideas with one another.

So get started by leaving a comment about how you have found the rewards in your sponsorship.
---
ABOUT THE AUTHOR: Chuck Guth lives in Abingdon, Maryland, and is a member of the Advocate Network. He sponsors five children and writes about Compassion and other stuff at sharingcompassion.blogspot.com.