As a college student (or a fresh-out-of-college grad), there are a multitude of things you can do with your summer. You can travel, you can work, you can get an internship in practically anything… the list goes on and on.
Yet God hand-picked 23 people from all over the country to be right here. Here at the Compassion internship program – not only to gain top-notch experience, but to do work that makes a difference all over the world.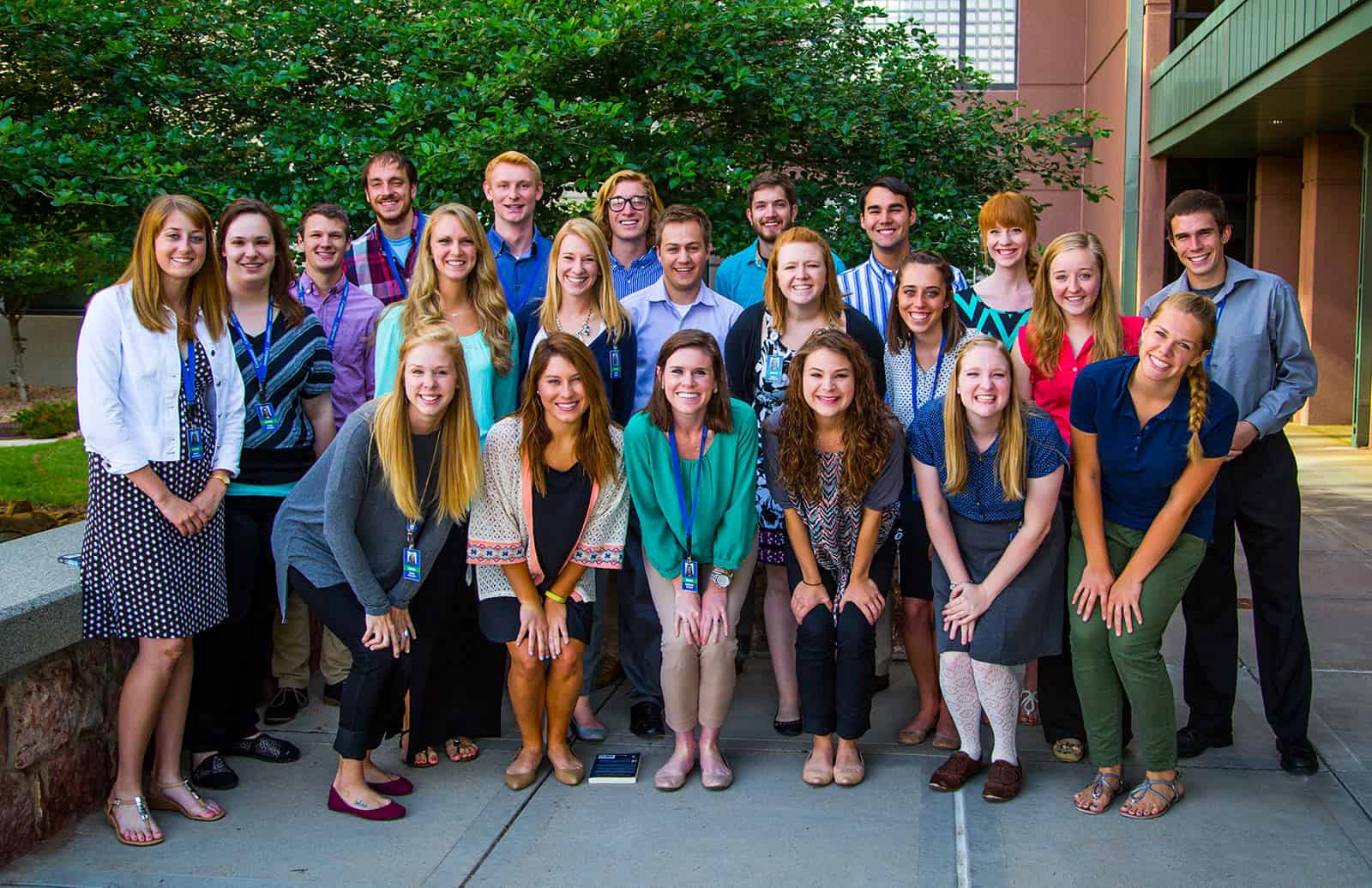 Twenty-three of us, strangers-turned-family, came together in response to God's tug on each of our hearts.
So, here we are, our eyes wide and our hearts breaking as we drink in the gravity of the work we are doing, watching in awe as God aligns our skills and passions with the important cause of releasing children from poverty in Jesus' name.
We are learning so much, and God is shaping us in incredible ways as we put time and energy into our various jobs here.
But what, exactly, do we do? What does a day look like for an intern?
Instead of speaking for everybody, I'll let a few of my fellow interns give you a glimpse behind the scenes of some different departments at Compassion.
Shelby Logan
Northwestern University, IL
Human Resources Talent Acquisition Intern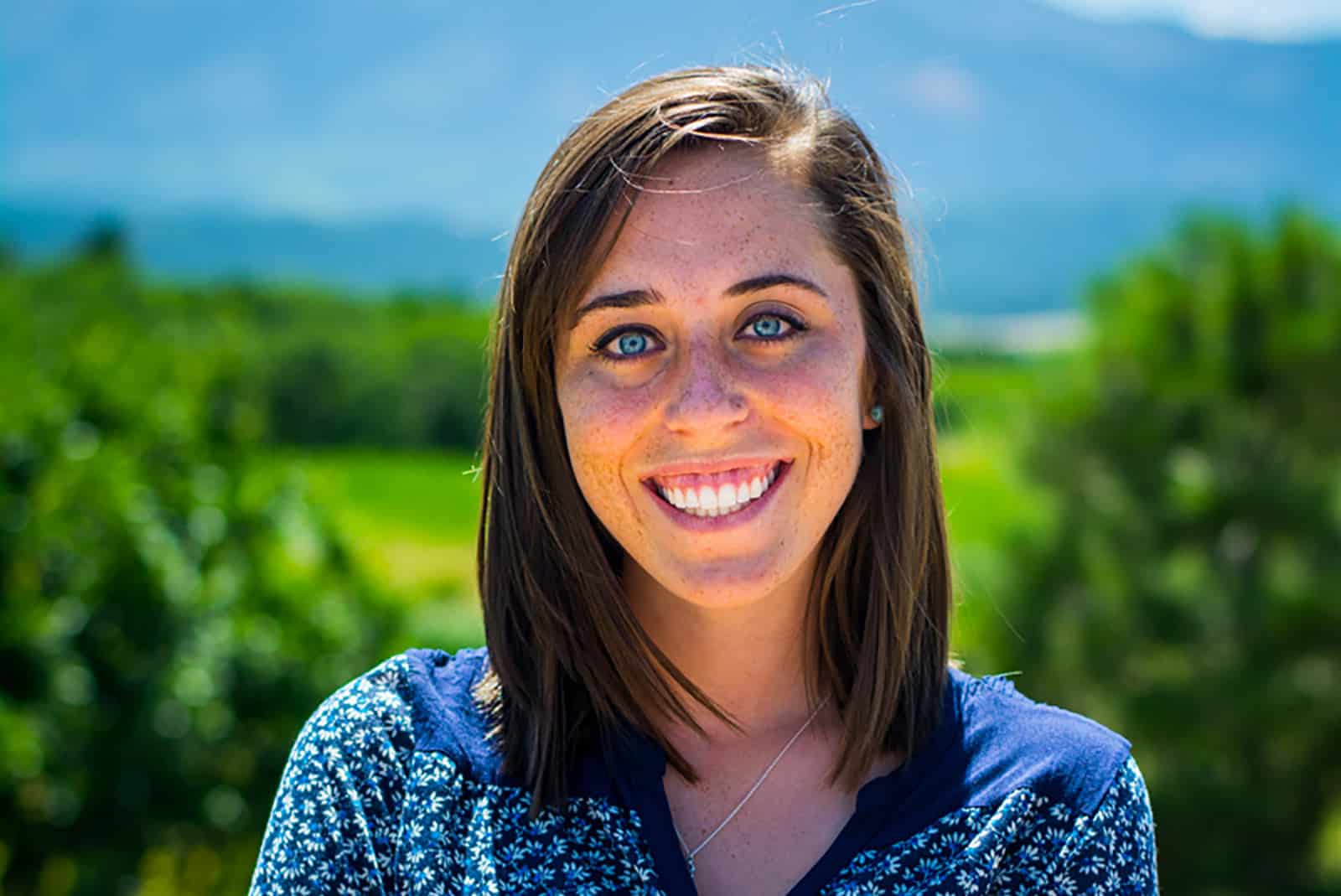 Working at Compassion is about doing high-quality work like you would in any corporation, but we get the honor to serve children around the world and keep Jesus at the center of each and every work day. We have the desire to put every minute to good use so we are not wasting resources that Compassion sponsored children need. Working in this environment has inspired me in so many ways.
As the Talent Acquisition Intern in Human Resources, I have had the opportunity to spend my time making the internship program better than it already is in preparation for the next cohort of students.
I launched a new intern Instagram, wrote job descriptions for all of our Spring Internship positions, worked with the creative team on new marketing materials, planned events to highlight our interns and much more. I love wearing different hats and gaining new skills in a variety of areas.
Most importantly, I have grown in the understanding of who I am in Christ and in trusting God with my future without trepidation or hesitation. This internship experience has fulfilled my wildest dreams and helped me to challenge myself and step outside of my comfort zone as I enter my last year of college and look toward the future.

Andrew Gott
Santa Fe University of Art and Design, NM
Video Specialist Intern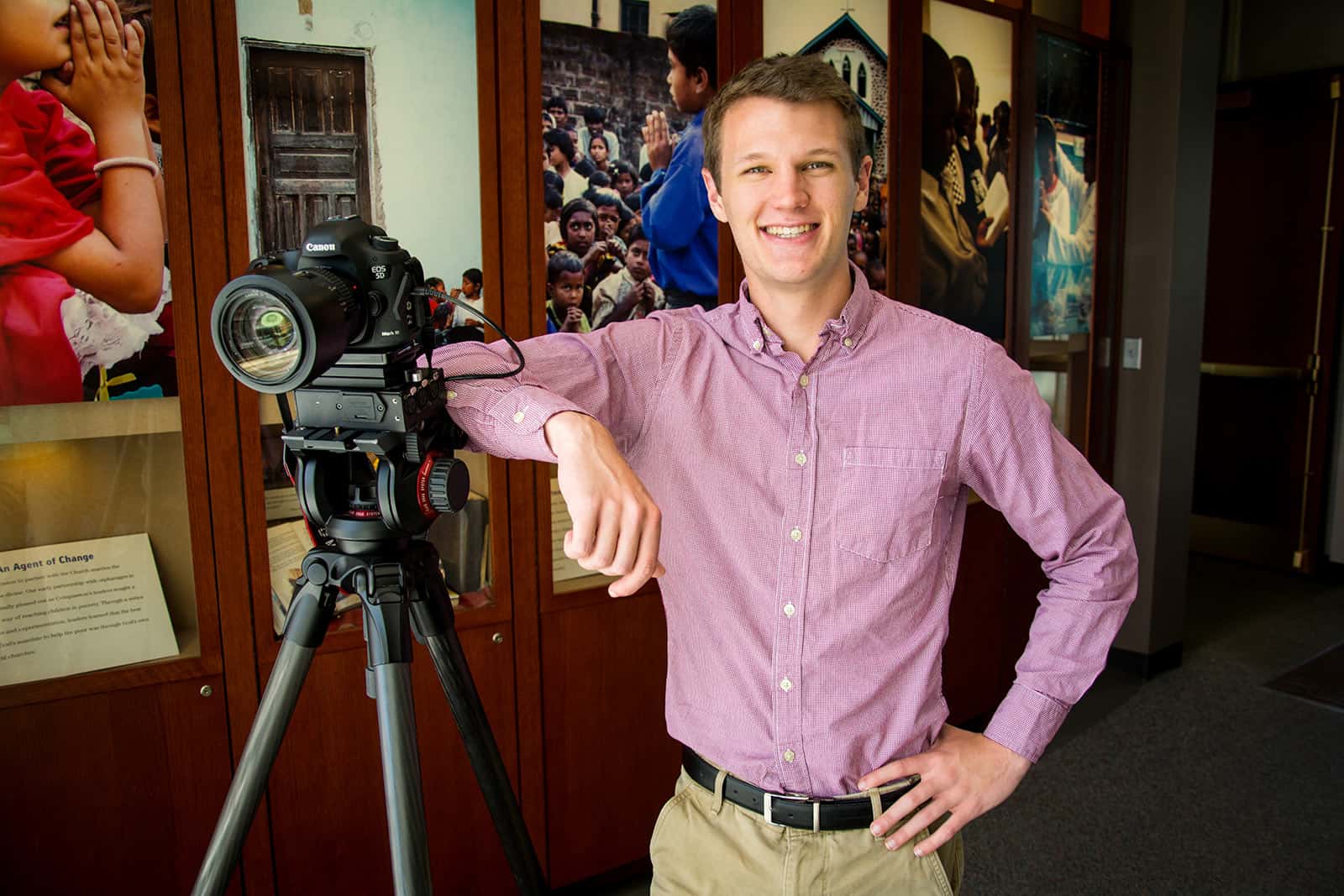 I am the Video Specialist Intern this summer and I absolutely love it. Throughout the summer, I have made a variety of different videos – everything from interview style documentaries to promotional videos and animations.
In addition to knowing programs like After Effects and Premiere, I also need to know how to shoot well and create a video all the way from concept to final product. My videos are mostly for internal use, to ensure that all the employees – here in the U.S. as well as our field countries – are on the same page.
It's really encouraging knowing that even though I'm not literally seeing lives change on the field, the work I am doing here is making it all possible out there in other countries!
I am also continually encouraged by the work environment here. I'm expected to do my work, and do it well, but at the same time my group loves to collaborate and spend time with one another. I know that my co-workers genuinely care about me. It has really encouraged me to do good work here at a company that cares so much about me as a person.
Jake Dahlberg
Georgia Southern University, GA
IT Service Management Intern
This summer, I needed a professional internship. Not only was this required for my degree, but I thought it would be incredibly beneficial to my future career.
In addition to needing a professional internship, I also wanted to spend my summer serving the Lord. After this experience, I'm not sure there's a better place to do this than Compassion.
We kicked off our internship with a week in the Dominican Republic – one of the most meaningful weeks of my life. It was truly incredible to see how Compassion comes alongside the local church to engage and empower children.
As the IT Service Management Intern, I get to see the other side of this work. My job has been focused on keeping records in information technology databases accurate and up-to-date. I collaborate with all the teams in IT, audit our current information and compare it to what's in production, and make changes in our records. This behind-the-scenes management ensures that the rest of the staff can focus on their role in releasing children from poverty rather than worry about the technology that supports it.
Being in the Dominican Republic and being in the office are completely different, but I learned how every aspect of Compassion works toward the same goal: releasing children from poverty in Jesus' name. To be able to work a summer with such a goal and to think I that I had a part in even one child being released from poverty is something I'm incredibly thankful for.
Blake Hunter
Azusa Pacific Univeristy, CA
Church Engagement Intern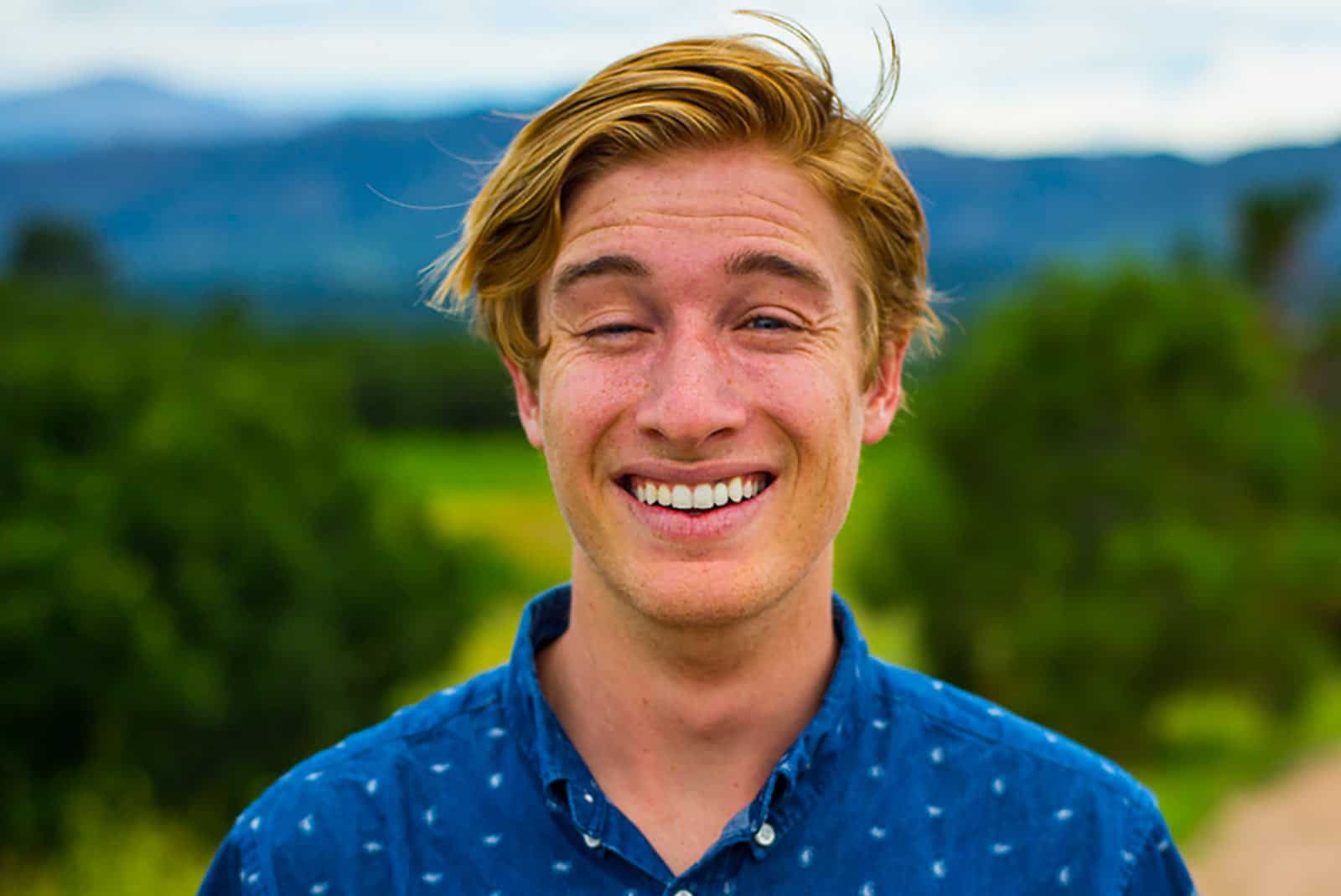 Coming into the internship at Compassion, I was curious how the transition from a scattered college schedule to an office job would look and feel. I had my reservations about sitting at a desk for 40 hours a week.
But as the weeks progressed, I began to realize more and more that this desk I am sitting in is actually a springboard for opportunity in and out of the office.
The opportunity to go to the Dominican Republic with the other interns provided context and greater understanding of what a significant role Compassion and the local church have in ending poverty.
Now, being in the office, I feel like I am making a difference in the world, even (and especially) when I am sitting at my desk.
As the Church Engagement Intern, I work with church partners and trips. Compassion often brings church leaders to visit Child Development Centers in order for them to see firsthand the program and its effectiveness with the local church partners. My job is to make these trips even better. I do this by collaborating and communicating with field country staff, church marketing staff, and church partners from all over the world so that every field office is prepared to facilitate a great church group trip.
I am blown away by the caliber of employees at this organization. Each individual I encounter offers words of wisdom, encouragement and excitement. The experience I have gained, people I have met, hundreds of acronyms I have learned, and passion I have fueled has made this one of the best summers of my life.
Emily Tichenor
Washington and Lee University School of Law, VA
Legal Intern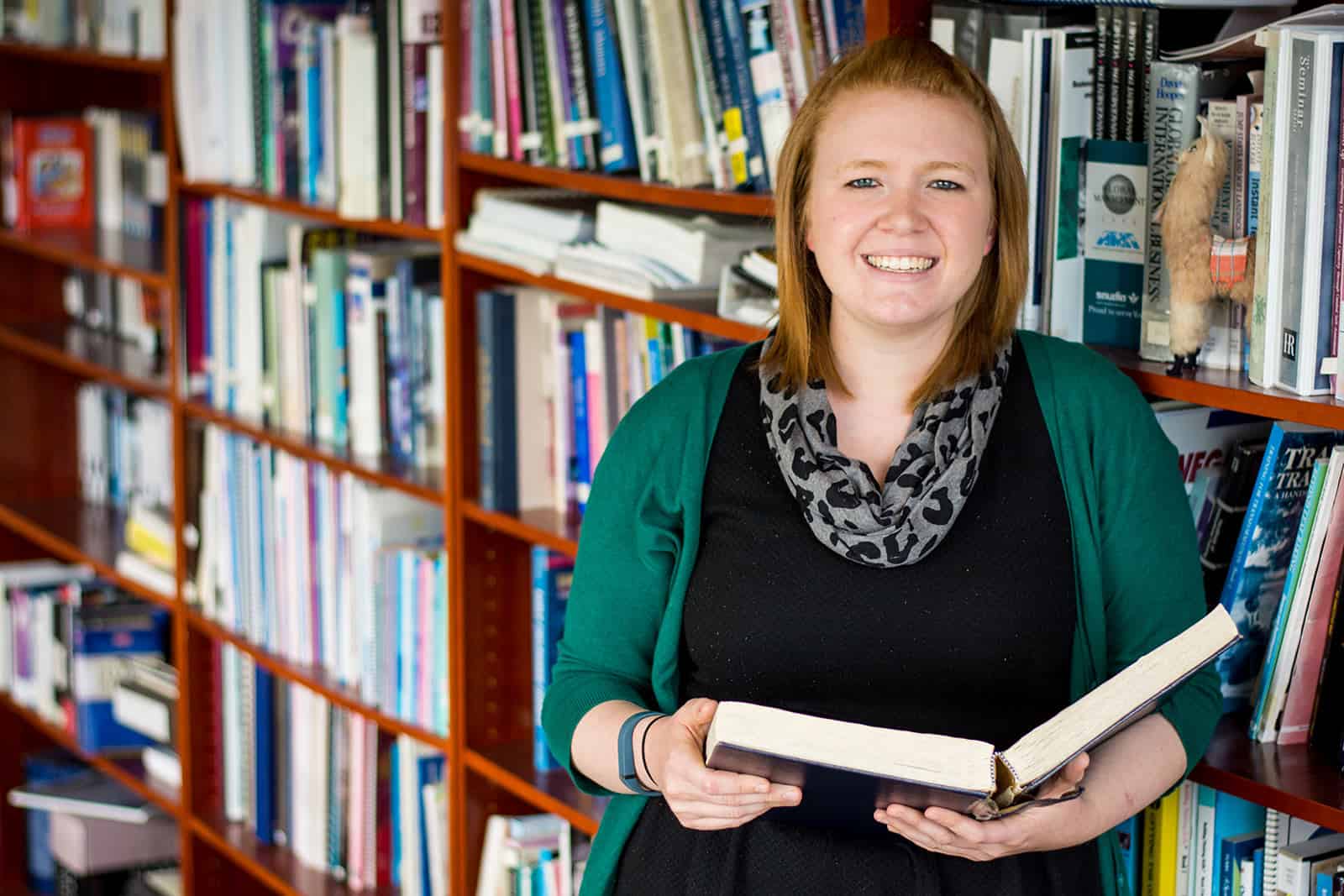 People often think of interns as "paper pushers"—only in the office to make copies and coffee. At Compassion, however, this image is far from the truth.
Here, interns engage in real, substantive work that empowers the ministry to release children from poverty. Right from the start, my supervisor tasked me with legal research and projects that allowed me to apply the skills I have developed in law school to address key issues facing the organization.
Although it may not always seem like reviewing contracts or drafting policy has an impact on sponsored children, I've learned how this behind-the-scenes work is critical to the mission of Compassion. I have had the privilege of working to protect, advise, and support Compassion in collaboration with the legal team and other departments, including Human Resources and Risk Management.
The staff made me feel like an integral part of the organization. I participated in department meetings, attended a legal conference for non-profit attorneys, and took the lead on projects.
Compassion trusts interns to do meaningful work with real impact on the organization, which I see as a reflection of the way God trusts and empowers us to do Kingdom work.
---

Learn more about becoming a Compassion intern and be sure to follow the intern adventures on Compassion's Intern Instagram!