Many societies train their children to compete through sports, and this is good. There are many positive character traits that come from team sports.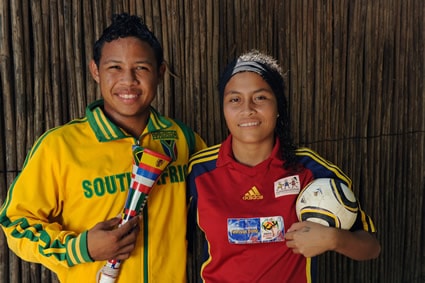 And while sports played an important role in my upbringing, too often as an adult, I still find myself competing when I should be collaborating.
Competition often brings conflict, which is natural and can be healthy in the right context. However, it can also divide. When this happens, there are three possibilities: I am wrong; "they" are wrong; or we are both wrong.
Am I misinformed or jealous? If so, I must humble myself and be willing to learn from and even support the person for whom I am harboring a secret resentment. How do I get past hurt or pride to do this?
Even if I am right, how do I act in a way that demonstrates that I am a friend, not a foe? Am I exerting my "correctness" to the benefit of my brother or just to win?
More often than not, the "right" answer lies in the middle — both are right and both are wrong. It takes both parties reasoning together to arrive at the best solution. But where do we get the power to do this, when our nature often is to fixate on preferred style or vision to win?
The answer: Jesus.
Paul exhorts the Romans to unity for the sake of the one who died for us. When I understand the gospel, winning and losing are irrelevant — we have already won. When I consider His gift to me, I am willing to give away whatever could be of value to others.
When I truly consider the price He paid, I naturally esteem others made in His image. Any other response is making an idol of my ambitions.
One of you says, "I follow Paul"; another, "I follow Apollos"; another, "I follow Cephas"; still another, "I follow Christ." Is Christ divided? —1 Corinthians 1:12–13a, NIV
Prayer: Father, forgive the times we have been a divider of the brethren. Help us preach the gospel to ourselves daily, that we may travel with all your children as servants and fellow warriors. May we worship you, fight the Enemy, perform the task, and fan one another's flame, because we love you as one.
---

ABOUT THE AUTHOR: Tom Griffin works as an Information Technology Disaster Recovery Manager for Compassion USA.
Read all the One in Spirit devotionals.