United Nations Resolution 66/170 states that the "empowerment of and investment in girls are … key in breaking the cycle of discrimination and violence and in promoting and protecting the full and effective enjoyment of their human rights." This is the resolution that sets aside October 11th of each year as the International Day of the Girl Child.
When you were a little girl, what were your big dreams? Did you dream of marrying your Prince Charming? Did you dream of going to a big university? Did you dream of doing something to make a difference in the world?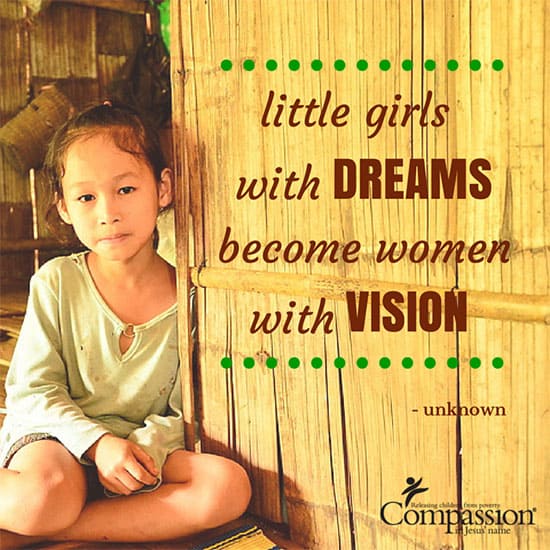 Now imagine the dreams of a little girl who has known nothing but poverty. Poverty that has told her that:
Life holds nothing for me. I don't count. I'm worthless. No one can help me. I am garbage. I don't matter.
Poverty that stacks the odds against her:
Of the 67 million primary-school-age children who do not attend school, 53 percent are girls.
The majority of the world's poor are women.
Girls are far more likely than boys to suffer sexual abuse.
More than 14 million girls ages 15-19 give birth each year, and they are twice as likely as women ages 20-34 to die from pregnancy-related causes.
Does this girl dream? What does she dream about? What does a girl with no hope dream about?
Our sponsored child, Lina, lives in Colombia where many children live in unsafe and unhealthy environments. Extreme physical punishment of children is considered normal and there is a lack of child protection laws, which leads to concern about the rise in child prostitution.
Lina could have been listening to the lies of poverty. Lina could have been caught up in the cycle of poverty. Lina could have been one of those statistics.
But with the help of her local church and Compassion, Lina believes that Jesus died for her sins and believes that He is her Savior.
Lina's big dreams? To see a zebra, to visit her cousin in New York, and to be a veterinarian. She wants to be a benefit to other people. These don't sound like dreams of a young girl growing up in extreme poverty. And I am thankful for the small part we have played in helping her over these years.
As Compassion sponsors, we have the honor of helping to combat the lies of poverty with the truth. We can tell these little girls and young ladies that they are loved, that they have great potential, that they matter. We can tell them that they are a unique creation designed by God and that He loves them.
We know that words matter, and the words you share with your sponsored child can give her some of the hope she needs to escape the lies of poverty she is living in.
As you think about the International Day of the Girl Child tomorrow, and this month, you can find inspiration on our Second Friday Letter Writing Club board on Pinterest to encourage the little girls and young ladies whom we sponsor.
Have you told your sponsored child that she is a masterpiece?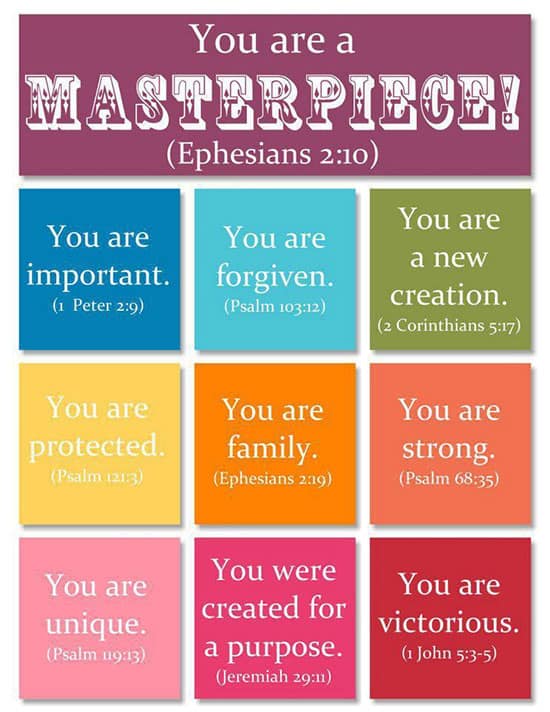 Tell the young lady that you sponsor that she has great potential and that she is a daughter of the One True King.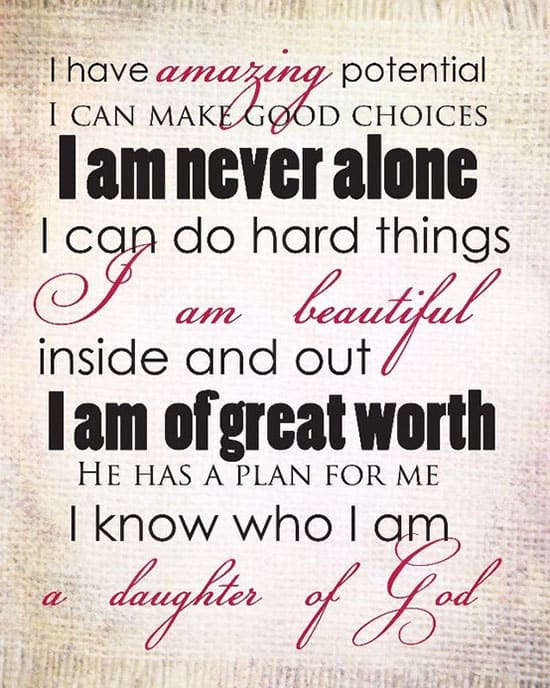 When we pour into the lives of the girls we sponsor, we can help them fulfill their dreams. But more importantly, we are making an investment in their lives so they can grow up to break the cycle of poverty and make a difference in their own families and communities.
If you're not already a part of this community board, make sure to follow us on Pinterest and request to join the Second Friday Letter Writing Club board so that you can share inspiration that you find!