The blistering sun and dry desert are nothing but fertile soil to produce God's miracles in our lives and in the lives of our communities.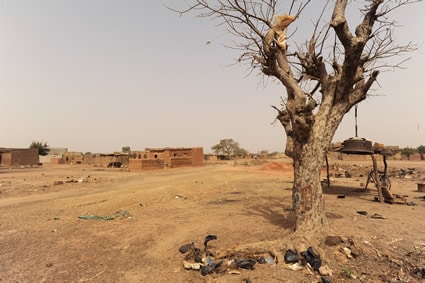 As we walk through the journey of life, we might experience some kind of pain: to be rejected by a friend, to lose a loved one, any sickness or injury. As a result, we may find ourselves in ruins.
But in the midst of our sorrows, the Lord promises to comfort us, look on us with compassion, and make our deserts like Eden.
No matter how heavy your heart may be today, the Lord is faithful enough to comfort you and to produce a powerful miracle in your situation by turning it into a testimony of His love and tender care.
This scripture is true not only in our personal lives, but also for our ministry.
Because of the presence of this ministry in our communities, we see a Child Survival Program baby grow up healthy and become a creative, strong, happy, letter-writing child in the Child Sponsorship Program. And before we know it, that child has turned into a wise Leadership Development Program servant leader.
The scripture is true for our beloved sponsors who share the blessings of their "Eden" through their wealth, but also through their love, expressed in letters and birthday cards.
We see it most genuinely expressed by the knees that bend down every morning to pray for the protection and deliverance of their sponsored child.
Nothing is ever a waste in the hands of our good Lord, whether riches or poverty, ruins or deserts — He can make Eden out of everything as He uses our lives to bless and comfort others.
The LORD will surely comfort Zion and will look with compassion on all her ruins; he will make her deserts like Eden, her wastelands like the garden of the LORD. Joy and gladness will be found in her, thanksgiving and the sound of singing. —Isaiah 51:3, NIV
Prayer: Lord, teach us to trust in You as we go through trials in our lives. Help us to wait on You, as You comfort and look at us with compassion. We will rejoice when You have turned our deserts into Eden, and we promise to share this with others, in Jesus' name.
---

ABOUT THE AUTHOR: Patricia Medina is a Tours and Visits Specialist in our Dominican Republic office.
Read all the One in Spirit devotionals.