Determination is the act of making up our minds about something. Many people struggle without this powerful quality, while people with determination get tremendous results.
Mountaineer Edmund Hillary failed to climb Mount Everest in his first attempt. But he cried out, "Mount Everest, you beat me the first time, but I'll beat you the next time because you've grown all you are going to grow… but I'm still growing!"
His determination propelled him to conquer the mountain the next time.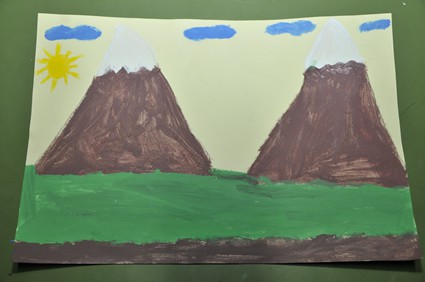 Determination testifies to our stronghold in the Lord. It enabled Shadrach, Meshach and Abednego at Babylon to challenge King Nebuchadnezzar, saying, "If we are thrown into the blazing furnace, the God we serve is able to deliver us from it, and he will deliver us from Your Majesty's hand.
But even if He does not, we want you to know, Your Majesty, that we will not serve your gods or worship the image of gold you have set up" (Daniel 3:17–18).
Determination resulted in the transformation of a nation.
Is there anything that challenges us or tries to intimidate us? We can conquer it with determination! Jesus Christ was determined to go to the cross, no matter what. Peter tried to dissuade Him. He may have even had thoughts that tempted Him to give up. That may be the reason why He prayed, "Father, if you are willing, take this cup from me" (Luke 22:42).
But His determination made Him conquer the challenges. It resulted in salvation for all humankind.
Determination transforms cowards into champions! It makes the passive active! It awakens hope over hopeless situations!
Our God is a God of determination. Nothing can stop Him from doing what He purposes to do. And He loves to grant that quality to those who ask Him. Decide to be a determined person. It surely pays huge rewards!
For what has been determined must take place. —Daniel 11:36b, NIV
Prayer: Lord Jesus, grant us a life of determination so that we may glorify You. Amen.
---

ABOUT THE AUTHOR: M. Surendar is a Project Facilitator Supervisor for our office in South India.
Read all the One in Spirit devotionals.