Moses sent twelve spies into the Promised Land to search it out. God had already given them the land, and now they were to take possession of it. As the spies returned, they were divided.
All agreed the land was good, flowing with milk and honey, yet there were "giants" in the land, as well. Ten of the spies gave a bad report, saying the Israelites could not take the land because they "seemed like grasshoppers" compared to the people living there already.
But two said, "We should go up and take possession of the land, for we can certainly do it! If the Lord is pleased with us, he will lead us into that land."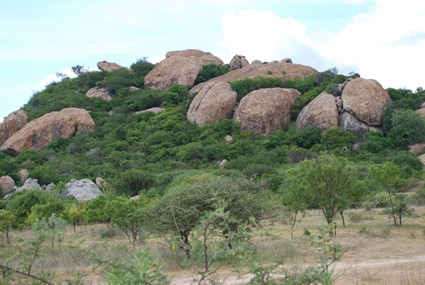 After listening to the report of the ten, the people said, "Our brothers have made our hearts melt in fear," which resulted in an unwillingness to go, rebellion against the command of the Lord, and grumbling that accused the character of God.
Our words affect those around us, either for good or for ill. Matthew 12:34 tells us that our mouths speak from what fills our hearts. What filled the hearts of the two spies was the reality of the land but also the conviction of the promise, the presence, and the power of God (Numbers 14:6–10; Deuteronomy 1:29–32).
What filled the hearts of the other ten was only the reality of the circumstances. As a result, their negative words spread among the people, causing discouragement and disobedience, and ensuring that they did not see the fulfillment of God's promise.
We have a calling from God to release children from poverty in Jesus' name. At times the obstacles seem overwhelming; it would be easy for our words to convey that, causing the hearts of our fellow employees to "melt."
Instead, may God give us hearts that are assured of His promises, His power, and His presence, and may our words to those around us reflect that. May our words bring hope, courage, and the fulfillment of all He desires to do through us.
"Where can we go? Our brothers have made our hearts melt in fear. They say, 'The people are stronger and taller than we are; the cities are large, with walls up to the sky. We even saw the Anakites there.'" —Deuteronomy 1:28, NIV
Prayer: Father, by your grace make our hearts confident of your presence, power, and promises so that our words encourage and build up one another.
---

ABOUT THE AUTHOR: Lucy Foster works as a Sponsor Correspondence Associate at the Global Ministry Center in Colorado Springs, Colo.
Read all the One in Spirit devotionals.