I have been privileged to participate in the Expansion Strategy implementation in Brazil. In order to do that, I need to travel to the poorest state in Brazil.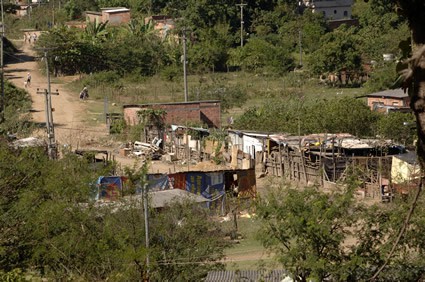 These trips are particularly challenging because I must leave the comfort of my home, the warmth of my bed and the security of knowing everyone and everything around me. When I travel, I must go searching for churches in very poor places that are unfamiliar to me.
I've walked a lot and met some unexpected situations, but I've also found some inspiring ones.
I have found places so poor and forgotten — children of all ages without prospects and without hope of a better life, or at least a different one — that it brings an ache to my heart. However, the Lord has given me the grace to find His Church — simple but audacious, small but living in faith and obedience.
By sharing the ministry of Compassion and how we can help them, I feel like a messenger of the gospel!
I've seen tears in the eyes of pastors. I've heard so many touching testimonies, a lot of "thanks," and words like, "You've worked so hard to bring Compassion to these remote places," that I am compelled to press on. The joy of hearing them say how this partnership is an answer to prayer makes me see that my every effort is worth it!
I've realized that I am blessed to have this opportunity, to see God act in forgotten places. It makes me see that every action, every contribution, every gesture is not in vain but has value in the work of our Lord!
Therefore, my dear brothers and sisters, stand firm. Let nothing move you. Always give yourselves fully to the work of the Lord, because you know that your labor in the Lord is not in vain. —1 Corinthians 15:58, NIV
Prayer: Dear Father, thank you for the opportunity to be part of this story—to support your Church and do something for your kingdom. May each of us remember that our work is not in vain in the Lord. Amen!
---

ABOUT THE AUTHOR: Patricia Palhano works as a Partnership Facilitator Supervisor for Compassion Brazil.
Read all the One in Spirit devotionals.