NOTE FROM EDITOR: This content honors Compassion's historical work in India. While we no longer have an India sponsorship program, we are grateful for the lives changed and meaningful work achieved through our sponsors and donors in our nearly 50 years there. For a detailed explanation of the end of our sponsorship program in India, please visit: compassion.com/india-update.
---
As many sponsors are getting ready to share about the joys of child sponsorship with their churches on Compassion Sunday in the United States on April 26, we wanted to share about how our office in East India has taken the idea of Compassion Sunday and changed the futures of eight families in the Child Survival Program.
In 2008, the Compassion East India office launched its first advocacy campaign, "Compassion Sunday." It aimed to educate and raise awareness in 29 child development centers in Kolkata about the plight of children in poverty, as well as of infants who do not live to celebrate their fifth birthday due to poverty-related diseases.
In the five years of the Compassion Sunday journey, the campaign has affected many, and the love offerings received have been used to support many beneficiaries. The offering received in 2013 was used to build a children's park and provide cycle rickshaws (three-wheeled pedaled vans used for ferrying passengers) to seven Child Survival Program (CSP) families.
In seeing the success, the leadership at Compassion East India was inspired to support a Child Survival Program situated in Odisha's jungle community.
With the help of the center director, eight eligible fathers were selected to each receive a cycle van to help empower them with economic freedom.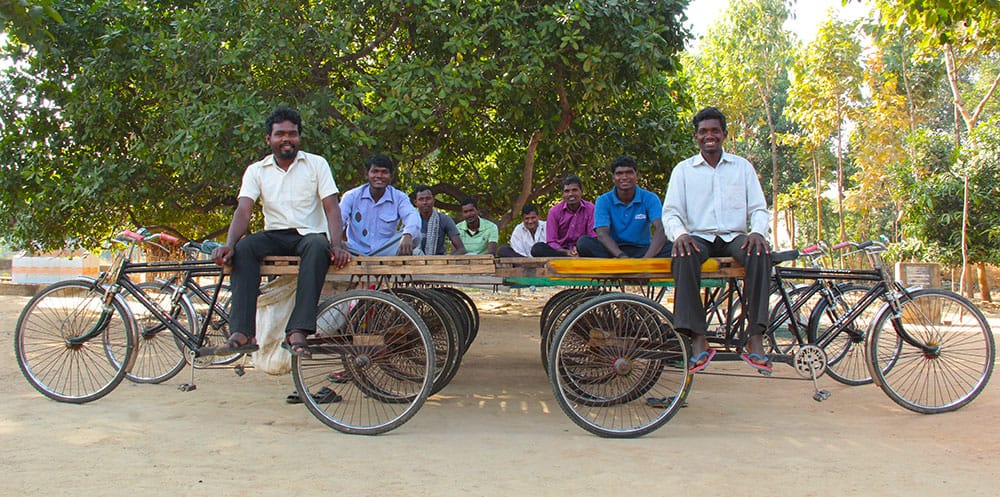 Most families in this village depend on seasonal forest products for their livelihood, such as firewood, leaves and fruits, after which they have to find other jobs. Some of these other jobs include laying roads, digging wells, working the fields and making bricks. During the off-season, many families relocate to different provinces of India in search of suitable employment opportunities.
When the proposal was shared with the selected families, they responded positively, because it meant a steady source of income for them to combat poverty.
"We handpicked the families, keeping in mind their needs, the nature of their existing work and their capacity to maximize the use of a cycle van," says Jugal, the program coordinator.
Through the Compassion program, eight cycle vans were given to the families in 2014 and they have already seen the positive financial impact.
This financial hope is helping them face their circumstances with boldness and be an inspiration to their peers.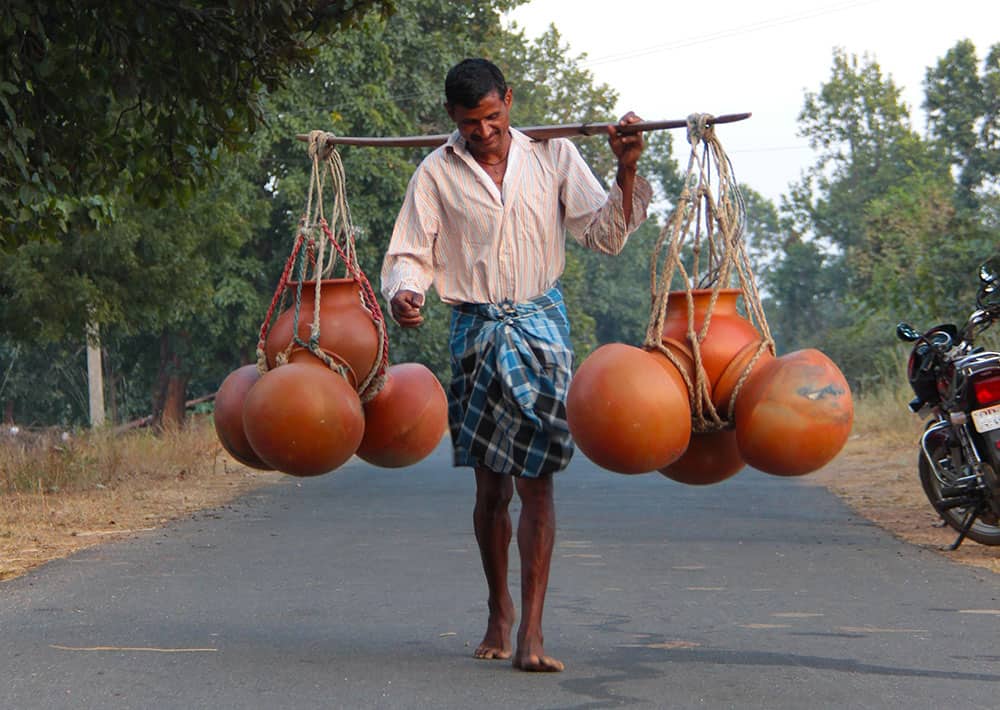 Before now, the families had struggled significantly to earn income. The majority of them walked barefooted to the forest and town—10 kilometers away from the village—to collect firewood, do daily wage jobs and sell vegetables and earthen pots in small baskets carried on their shoulders.
The work was hard and backbreaking; it was affecting their health but, unfortunately, the villagers did not have another choice.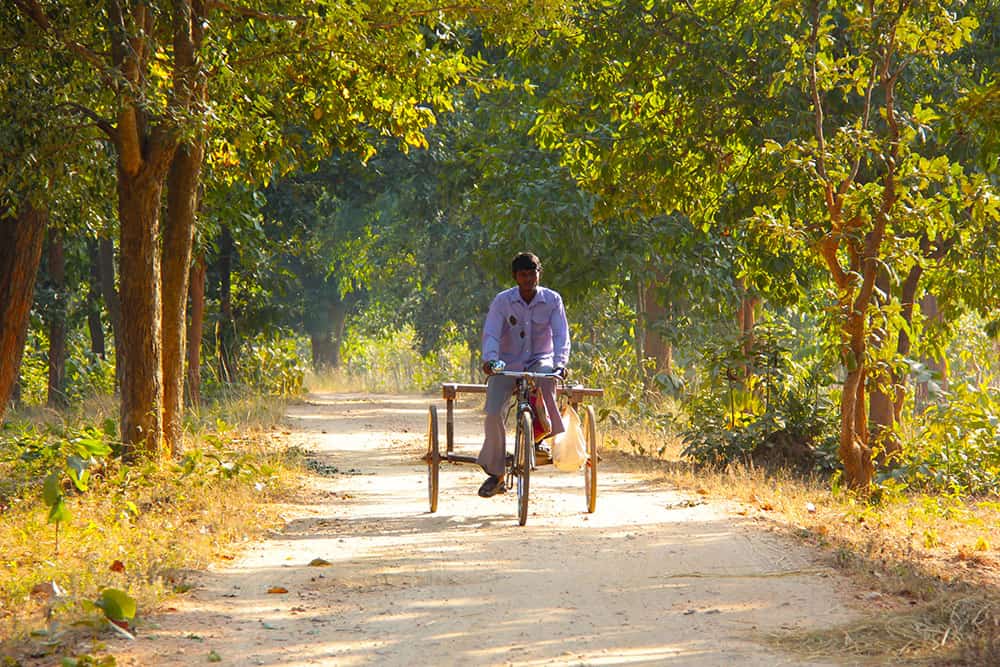 Sundari, a Child Survival Program mother, shares, "Carrying the load of firewood pained our shoulders, but the cycle van has eased that burden. Not only has our economic condition been lifted because of it, but we also now have dignity in the community and are able to reach out to our neighbors during medical emergencies by ferrying them to the health center."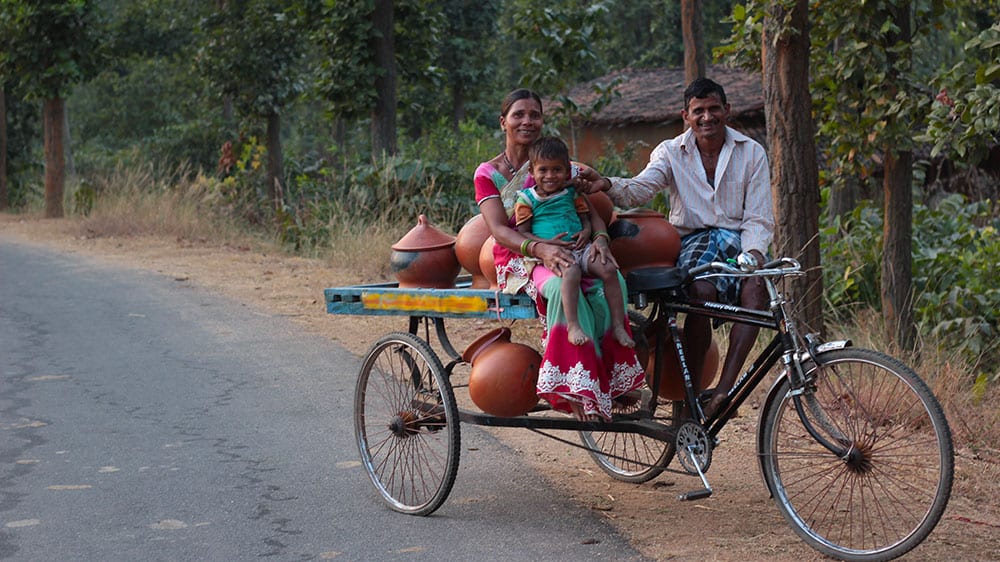 Francis, a CSP father, adds, "We don't have to borrow money from the neighbors anymore, so they are curious how our lives have changed so suddenly. I am also able to complete a week's work within two days, so the van not only saves me time but also my health."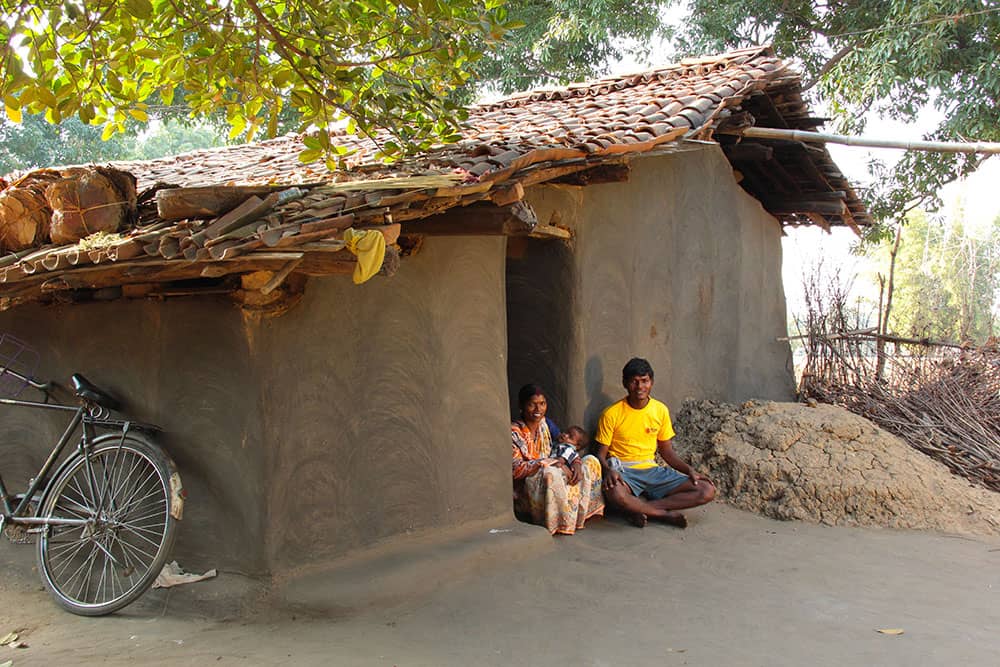 Another CSP mother, Sumani, says, "We farm vegetables, which we used to carry to the market in small baskets. Now my husband is able to take more vegetables to sell on his cycle van. Besides, he can now engage in other work, such as selling firewood and ferrying cement. Our family income has increased from 2500 to 6000 rupees a month ($41 to $96 a month), which enables us to take care of our child's needs better than before."
The center also introduced fathers to various business vendors and warehouse owners in the local market. Now they can earn additional income by transporting commercial goods like cement, sand and bricks, in addition to bringing firewood from the forest and ferrying passengers.
Some families also allow their vans to be rented, which is helping them earn extra income.
Additionally, periodic meetings are organized by center staff to reinforce the practice of saving money and to guide the fathers on the maintenance of their vans.
With the help of center staff, one father named Rajendra opened a bank account where he regularly deposits money. Following his example, other families have started to do the same.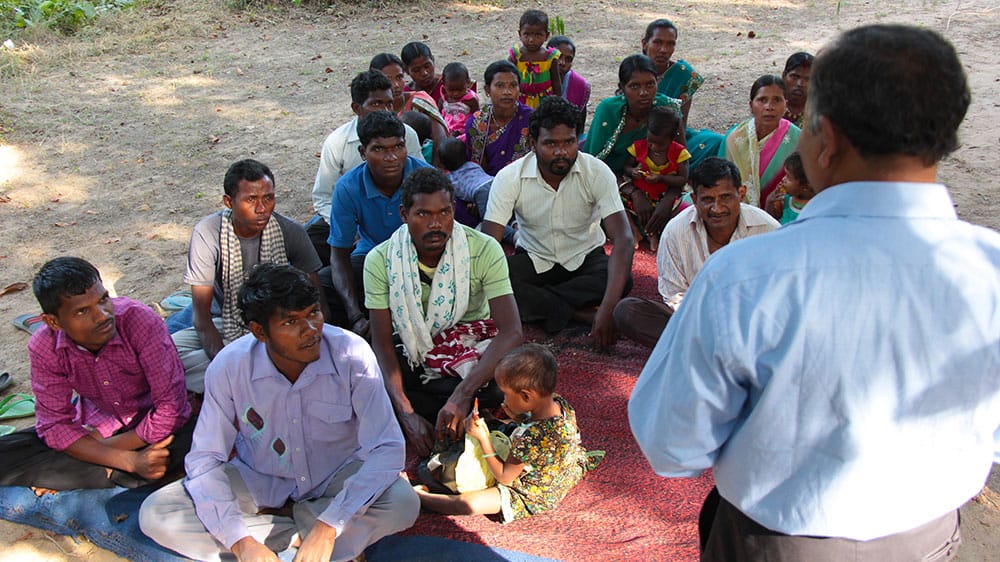 Pratap, Center Director, says, "We had to train the fathers for two weeks, as they did not know how to drive a van. Moreover, most of them were addicted to alcohol. Today, all of them have quit drinking and become responsible towards their families, which indeed is a huge change we have seen in them."
The impact of the program has been significant. With families starting to experience economic freedom, not only has their purchasing power increased, but their engagement and cooperation in center activities have also improved.
The success of the income generating project has urged the staff members to think of other suitable income generation activities to support the remaining CSP beneficiaries.
Rupesh, one of the former Partnership Facilitator Supervisors, says,
"Empowering the beneficiaries will improve the quality of life for our children. This will help bring economic stability, freedom from addiction, knowledge of savings and peace of mind among parents. Most importantly, it will allow our children to dream and believe that their dreams can become real."
---
Photos by Provashish Dutta and Jugal Kishore Digal, Project Coordinator