Would you like to take a peek into the pocketbooks of a few families around the world? Have you ever wondered what it's really like to live below the global poverty line of U.S. $1.90 a day? These four families invited us to learn what it's like to try to make ends meet in extreme poverty.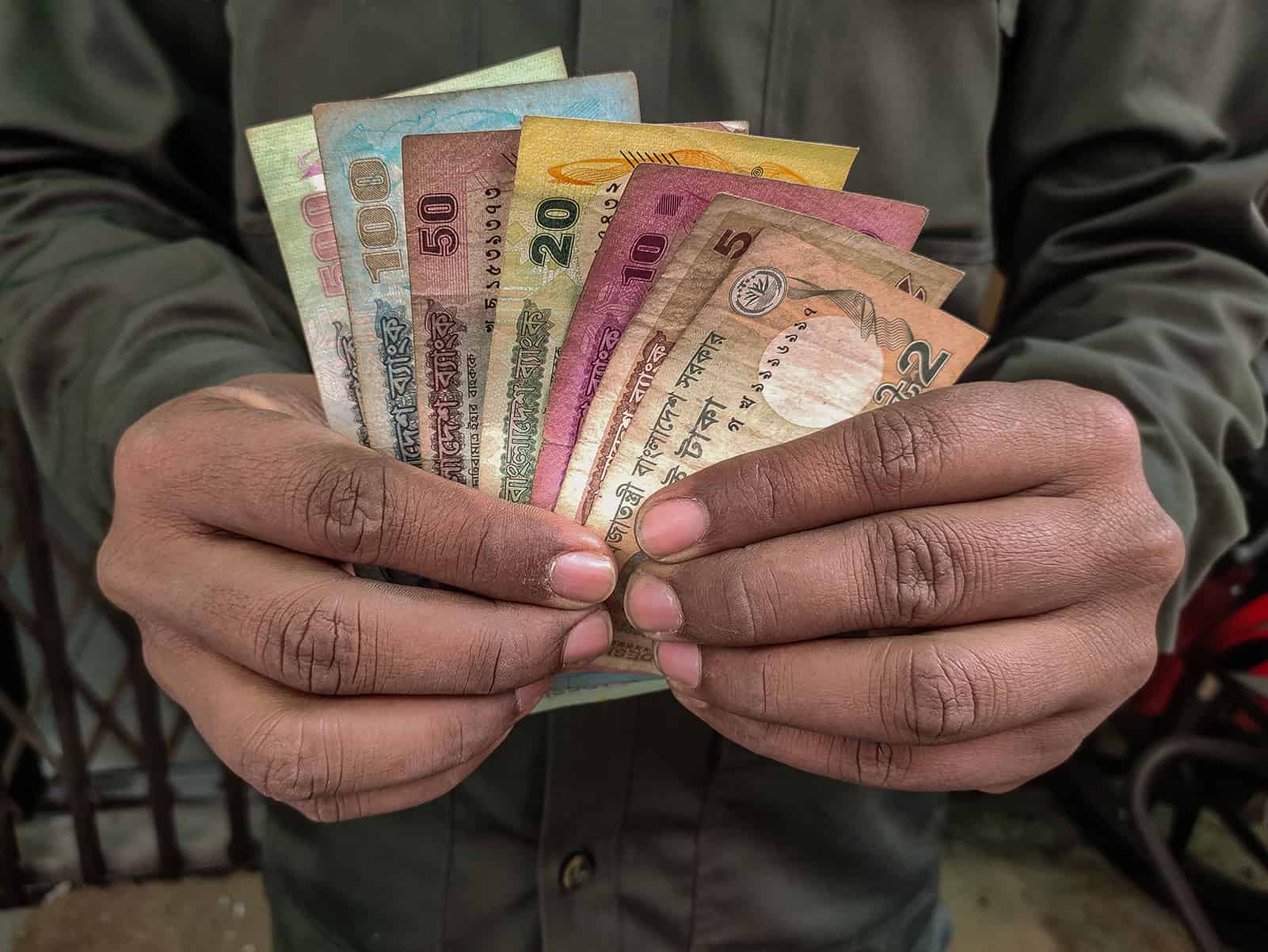 Note: The global COVID-19 pandemic has deeply impacted families in poverty. Since these families were interviewed, some families may be earning less because of restrictions on movement, and food prices might have risen.
Eti's Family in Bangladesh: 58 Cents a Day
Eti is 18 and lives with her parents and younger brother. Her parents are rice farmers and earn about $846 a year — or 58 cents per family member per day.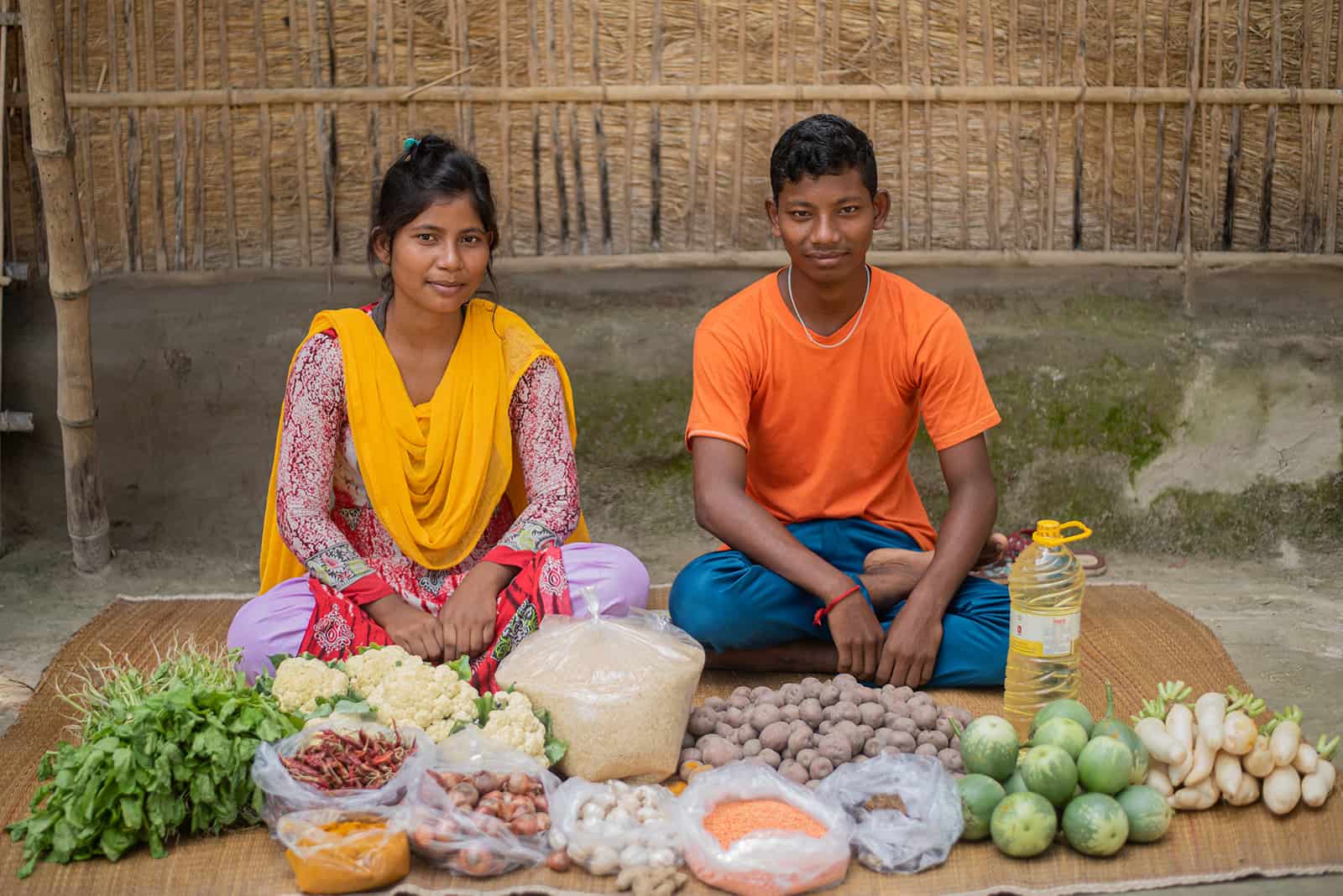 They spend 40% of their income, or $28 a month, on food — and food is a constant concern. For farming families like Eti's in Bangladesh, September to November is the most anxious time of the year. There is no income until the next rice harvest, so families must watch every taka.
But their biggest concern is school expenses. It costs about $223 a year to send Eti and her brother to school — more than a quarter of their income! Even though their parents believe school will help their children escape poverty, it's challenging to keep sending their children to secondary school.
Many farmers like them are often tempted into taking out high-interest microcredit loans. But these often leave families right where they started — in extreme poverty. Thankfully, Eti is sponsored. She receives assistance with school supplies and nutritional needs, and, also importantly, she receives encouragement. Thanks to her sponsor, her parents have avoided becoming indebted to unscrupulous creditors.
Wahab's Family in Burkina Faso: $1 a Day
Wahab is 11 and lives with his mom, siblings and extended family. His mom makes $3,055 a year selling vegetables at a market, or $1 a day per family member. It's a higher income than many families in poverty make, but his mom, Amimatou, has many children and grandchildren to feed. She lost her husband a decade ago, leaving her as a single mother to provide for her 10 children.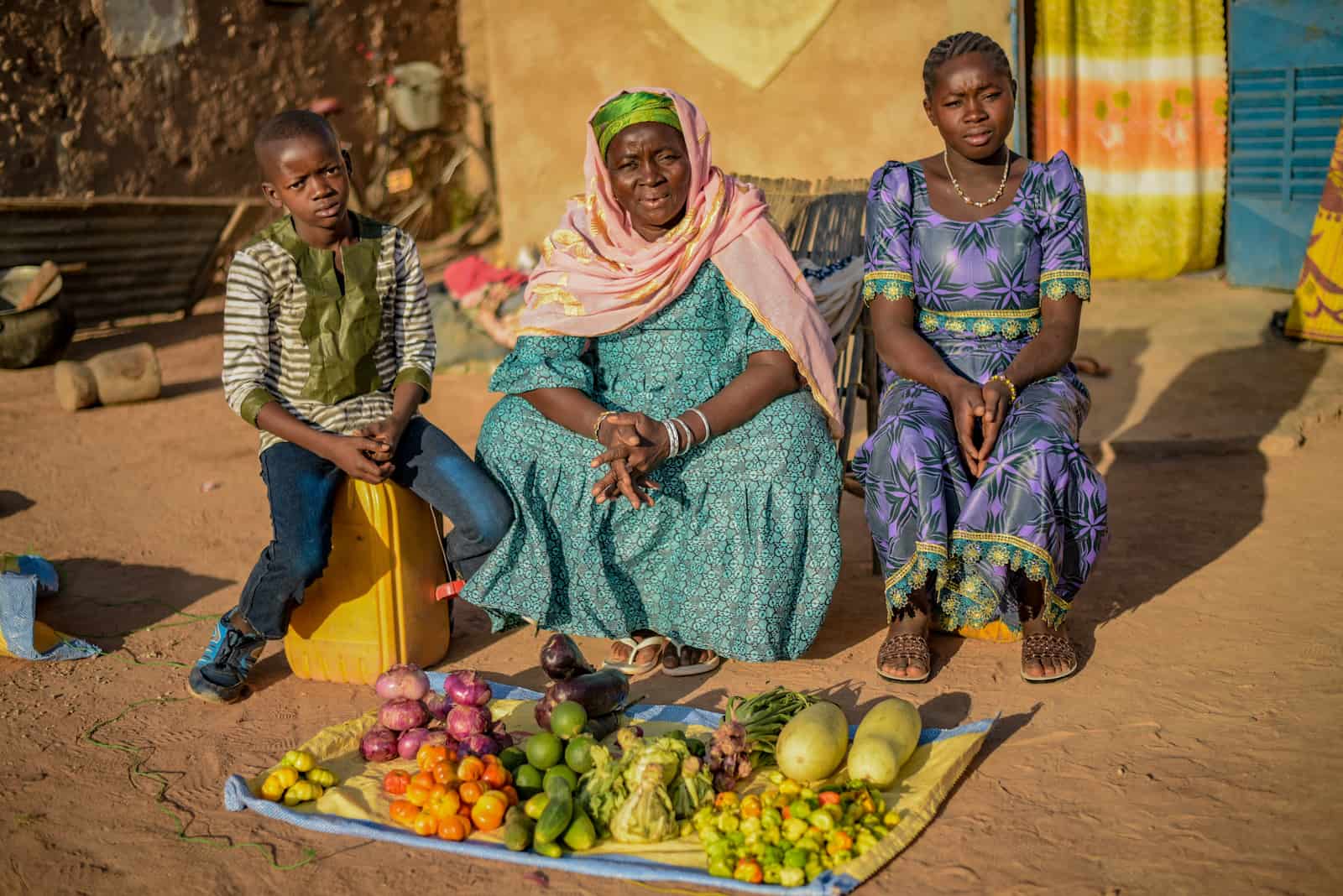 "I could hardly afford a meal per day for the kids," she says.
Some of her largest expenses are food, $180 a month; clean drinking water, $33 a month; and electricity, $25 a month. Each year, school fees, tuition and uniforms are $71 per child.
Now only six of her children are still living at home, and her income has grown over the past few years. Through her son Wahab's sponsorship, she received entrepreneurship training on effectively running a small business. The savvy businesswoman buys vegetables from wholesalers and resells them at the markets. Now she earns enough to provide her children with healthy meals each day.
Josue's Family in Honduras: 32 Cents a Day
Josue is 8 years old, and he lives with his two brothers and single mother. His mom, Ana, works as a dishwasher at a restaurant, but she only earns $480 a year, or 32 cents a day per person.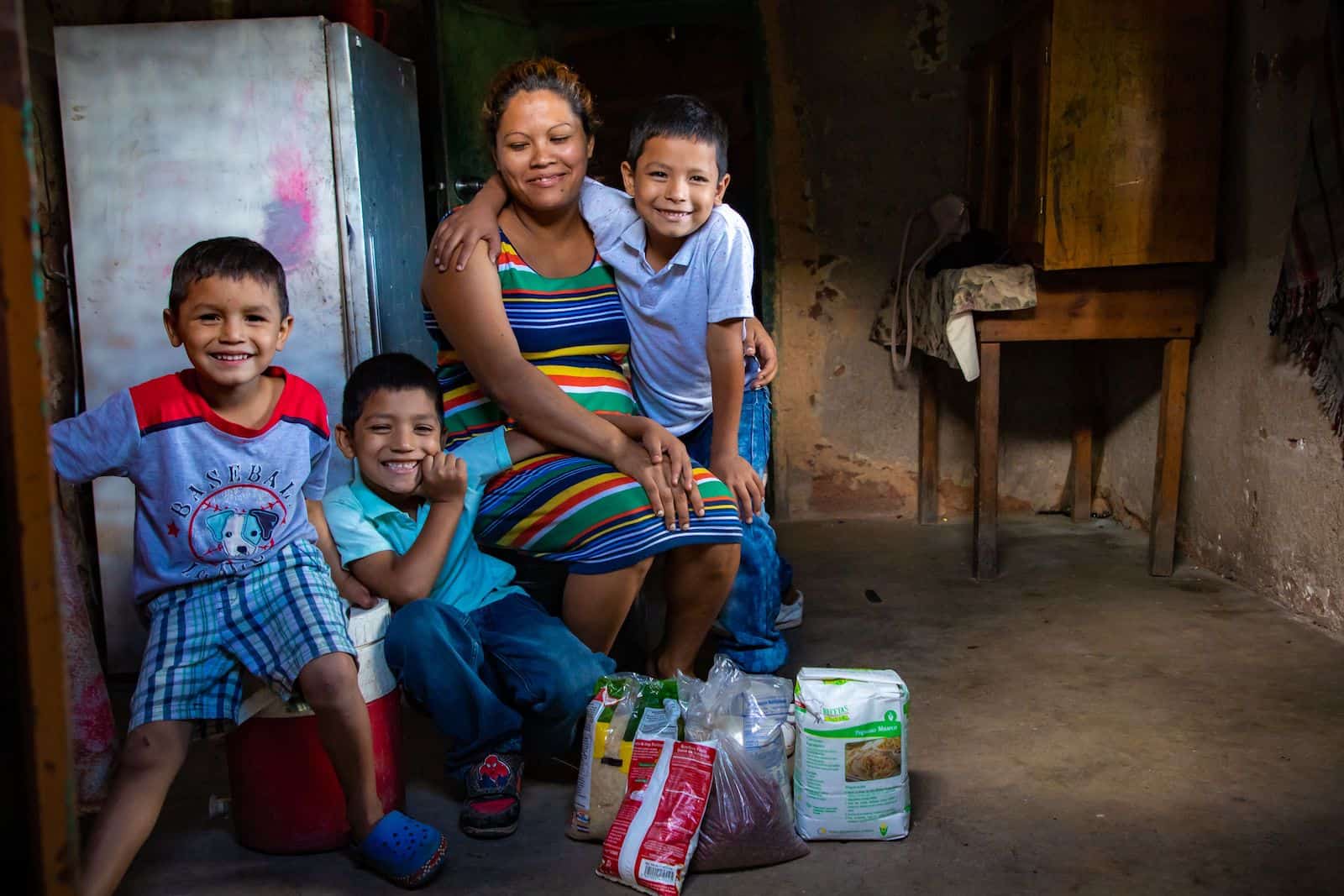 The family's monthly electricity bill is $17 — nearly half of their monthly budget of $40. That's why Ana sometimes falls behind on her utility bills.
The rent for an average home in her neighborhood is $60 a month, far more than her $40-a-month budget, which is why her family lives in a makeshift home on a hill. Their home is in the direct path of mudslides during the rainy season.
In addition to supporting her own children, Ana financially supports her ill, widowed mother. Just one visit to the doctor will take one-quarter of her monthly income, or $10. If she visited a private doctor, rather than a public clinic, it would take 100% of her monthly income, or $40.
Ana's income simply isn't enough to cover all the family's costs. Her priority is putting food on the table, so she has accumulated a debt of more than $100. That is the amount she earns in two and a half months.
Ana feared she wouldn't be able to send her children to school, but Josue and Wilson were both registered into the Child Sponsorship Program, so they can get an education. Ana knows that education is her sons' path to create a different future for themselves.
Josue and Wilson were both malnourished when they joined the Sponsorship Program. But thanks to the regular nutritious meals at the center and the groceries their family occasionally receives, Josue and Wilson are now in a healthy height and weight range.
John Roque's Family in the Philippines: 63 Cents a Day
John Roque is 17 and lives with his parents and two siblings. His dad works as a machine operator and earns $1,152 a year, or 63 cents per family member per day.
Three years ago, John was diagnosed with neurofibromatosis, a genetic disorder affecting how his brain controls his limbs. His treatment cost $1,200 — more than his father makes in a year. Thankfully, Compassion's church partner covered his hospital bills, medicines and subsequent therapy.
"I can't imagine where we would get the $1,200," says his mother, Aracile. "It is only through the help of the church and Compassion that my son is well and there is hope for him to be healthy again someday."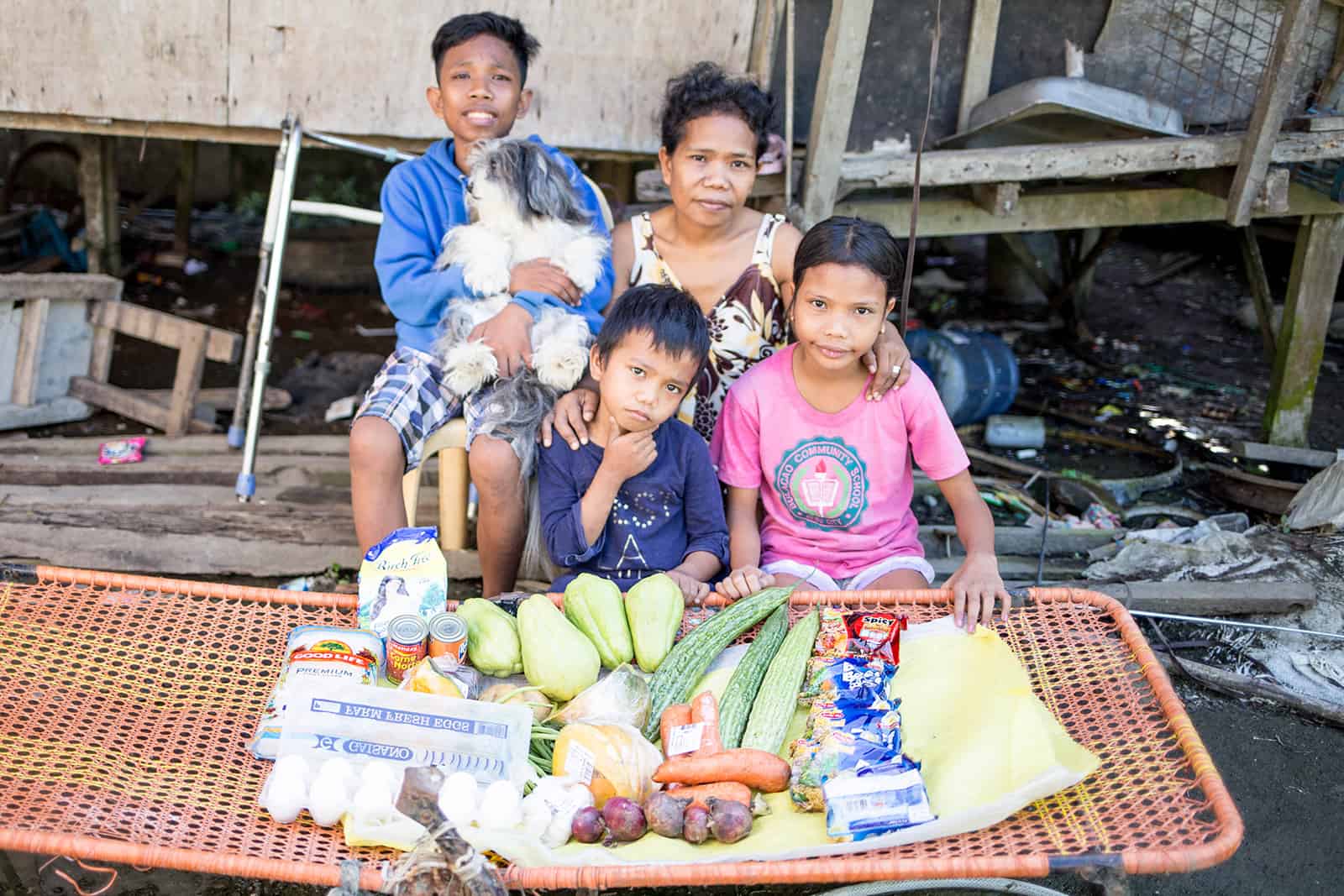 But the family still struggles. They are not able to keep extra food in the cupboard but live hand to mouth. They spend 56% of their income on food, or $54 a month. At the end of the month, there is nothing extra to fix the holes in their bamboo floor or tin roof. So, like many people living in poverty, the family is in debt.
Meanwhile, John and his little brother save money, one peso coin at a time, in their bamboo piggybank.
"I know it's not much money," says Aracile. "But I appreciate that my boys want to help out with our family budget."
---
Poverty forces parents to make impossible choices every day. Feed their children or pay for much-needed medical treatment. Support their elderly parent or watch the electricity get shut off again. Wave their child off to school or fall behind in their rent payments.
This is the reality of living below the global poverty line of $1.90 per day.
Would you help a family like these make ends meet this month, especially during the current health crisis?
You can give families who have lost income due to the COVID-19 pandemic immediate food aid. With the support of people like you, families can face tough situations with hope.
---
Photos and reporting by Edwin Estioko, Juana Ordonez, Jehojakim Sangare and J. Sangma. Additional writing by Amber Van Schooneveld.