A little girl on the way home from church turned to her mother and said, "Mommy, the preacher's sermon this morning confused me."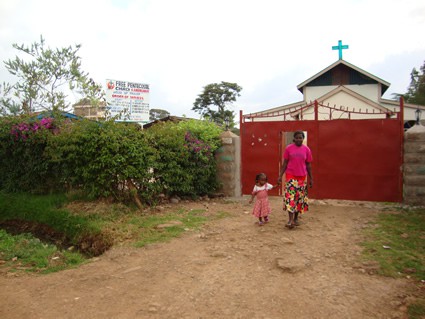 The mother said, "Oh! Why is that?" The girl replied, "Well, he said that God is bigger than we are. Is that true?"
"Yes, that's true," the mother said.
"He also said that God lives within us. Is that true, too?"
Again the mother replied, "Yes."
"Well," said the girl, "if God is bigger than us and He lives in us, wouldn't He show through?"
I like that little girl's way of putting it. If God lives in us, then there's no way of keeping Him from "showing through." That's the essence of Christian living — living in such a way that people around us will see God in our lives and glorify our Father in heaven.
In the same way, let your light shine before others, that they may see your good deeds and glorify your Father in heaven. —Matthew 5:16, NIV
Prayer: Dear God, no matter which side of the bed we wake up on or what setback happens to us today, may You show through us in our lives, our families, and our work—not once, not twice, but forever. Amen.
---

ABOUT THE AUTHOR: Fredrick Oduori is a Programs Director for Compassion Kenya.
Read all the One in Spirit devotionals.