The sights, sounds and smells experienced at a child development center create memories that will stay with you forever.
We know that not everyone is able to visit his or her sponsored child, so we do all we can to bring the child development center experience to you — like with these Guatemala Blog Trip videos from Shaun Groves!
As we come into week four of Blog Month, we have a unique assignment for you. Will you share from the perspective of your sponsored child?
And, as you watch these videos, think of what life is like for these children living in Guatemala. What is life like for your sponsored child? What do they see and hear on a day-to-day basis?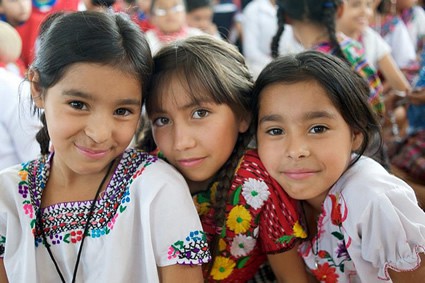 We can hardly believe that Blog Month is almost over. Let's make the last week of Blog Month the best yet!
---
From Cristo Rey de Gloria Student Center (GU-970) in Guatemala. Shaun Groves takes you on a two-minute tour of the church and child development center. And then shows you what the center looks and sounds like when the children are there.
You can also view this Guatemalan church tour video on Vimeo.
You can view this Guatemalan church video on Vimeo too.
---

Note: This post was originally published in September, 2010 as part of the Guatemala Blogger Trip.