Here's question six in our lead-up to World AIDS Day on Dec. 1.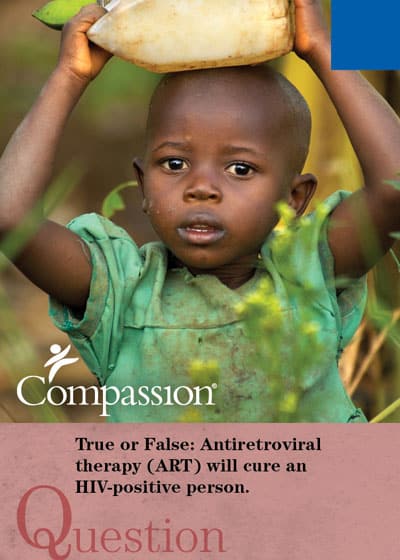 Remember when you answer each day's HIV/AIDS question correctly, you are eligible to win a free CD – your choice of either Portable Sounds by tobyMac or Beyond Measure by Jeremy Camp. We'll randomly choose a winner each day from the correct answers.
---
The answer to yesterday's question is false.
HIV can be passed from a mother to her child in three ways: during pregnancy, during childbirth, or through the breast milk. Even though children may not be infected when they are born, they can still be infected later through their mother's breast milk.
Simple drug interventions, however, can prevent mother-to-child transmission, which can greatly reduce the overall rate of HIV transmission.
Source: The Skeptic's Guide to the Global AIDS Crisis by Dale Hanson Bourke (Colorado Springs, Colo.: Authentic Books, 2006), p. 15