Few things deepen a relationship like sharing a meal together. Jesus knew this, and He strategically used a meal to create a life-changing moment for two disciples on the road to Emmaus.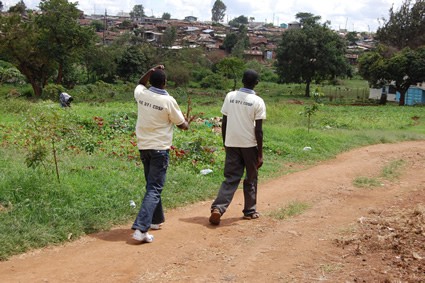 The disciples were devastated that Jesus had been killed and were deeply reflecting on how He was "supposed to" deliver Israel.
As a stranger (Jesus) joined them, He engaged in their talk about the redemption for which they had hoped. He even walked them through what Moses and the prophets had said would be true about the Messiah. Still, the intellectual talk did not help them understand who Jesus really was.
The story's tipping point came when the disciples not only talked to this stranger, but also insisted that He join them for a meal.
As Robert McAfee Brown shares in his book Unexpected News:
"Instead of continuing to talk about redemption, they act it out; they engage in a redeeming deed, inviting a total stranger to share a meal. Their action changes the stranger from a stranger to a companion — in the most literal sense of the word, for 'companion' (from the Latin words cum and panis) means 'with bread.'

Only when they break bread together, when they move from words to deeds, does clarity come. He was not known to them in the discussions on the road, Luke reports, 'He was known to them in the breaking of the bread' (Luke 24:35)."
Jesus' act of sharing a meal gave them more than just information; it gave them a new relationship that spurred them to further faith and action.
Reflect today on Jesus' intentionality in Luke 24. Then ask yourself, "How can I share a meal with a co-worker or a friend with whom I have been meaning to connect, or a non-believer who desperately needs to get beyond talk and see Jesus' redemption acted out?"
When he was at the table with them, he took bread, gave thanks, broke it and began to give it to them. Then their eyes were opened and they recognized him, and he disappeared from their sight. —Luke 24:30–31, NIV
Prayer: Jesus, we all long for deep companionship. Thank you for the example of how to share deep levels of faith and encouragement through a meal. Holy Spirit, guide us as we build true companionship within the Body of Christ and with others who need to have their eyes opened to what Jesus has done for them.
---

ABOUT THE AUTHOR: Jordan Linscombe works as a Church Engagement Manager for the International Programs Group at the Global Ministry Center in Colorado Springs, Colo.
Read all the One in Spirit devotionals.