UPDATED: Time for the Twitter party is 9:00 PM Eastern time, not 7:00 PM Eastern time as was mentioned below.
This week is the week. Our Compassion bloggers are traveling to Nicaragua. Beginning tomorrow you will be able to experience what poverty is like for a child in Nicaragua through their eyes.
Their pictures. Their blog posts. Their tweets.
We also have a little contest. It is an incredibly simple way for you to take part in this trip and potentially be one of three winners of a prize package.
This prize package includes nine, yes nine, books. Each of them written by a blogger who has been on a trip with us! Hello summer reading list!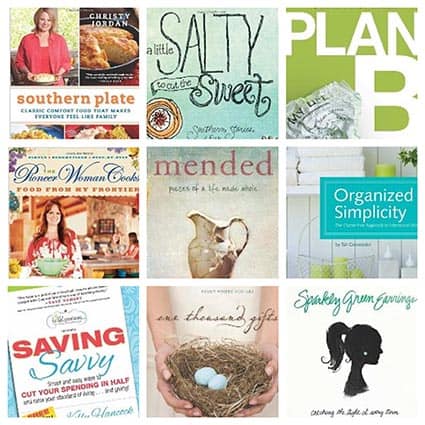 Beginning right now through this Thursday at 4:00 p.m. MT, complete any of the following and you will be entered into the contest, numerous times.
Here's how to participate:
Write a blog post about the Compassion Bloggers trip to Nicaragua.

In your post you must link to a post written by one of the bloggers on the trip. Once you publish it, paste the link of your post in the widget below. This is worth 10 contest entries. You can do this once a day.

Leave a comment on a Nicaragua trip blog post from any of the bloggers on the trip.

Who doesn't love some comment love? Let the bloggers know what you think about their posts, that you're praying for them, or that you're just thankful for their perspective.Paste the link to the post you commented on in the widget below. This is worth 5 contest entries. You can do this once a day.

Share a blog post from one of the trip bloggers on your Facebook profile.

Paste the link of your status update in the widget below. How do find the specific URL to use?Once you update your Facebook account, go to your profile and scroll to the update you just published. Under your name you will see a time stamp:

Click on the time stamp, copy the URL that appears in your browser and then paste it into the widget below. This is worth three contest entries and you can do it once each day.

Pin or repin blog trip content.

Repin any of the Nicaragua blog trip content that is on our blog trip Pinterest board OR pin Nicaragua trip content directly from one of the bloggers' blogs.Of course, you will need to have a Pinterest account to do this. Here is an explanation about how to pin.

Once you've published the pin, copy the URL for the pin, which you can get by clicking on the pin once it's live, and paste it into the widget below. This is worth three contest entries and you can do this once each day.

Retweet any of the tweets from the bloggers on the trip.

Paste the link to your tweet in the widget below. To get the link, go to your Twitter profile, click on the date in the upper right hand corner of your tweet and copy the link in the URL. This is worth one contest entry and you can do this once each day.
And there you have it! A variety of ways for you to participate in the trip, to increase your chances of winning a fabulous prize package, and to spread the news of the Nicaragua trip to your friends, family and followers.
What's the prize package? Oh yes! It's a good one!
Many of the bloggers we've taken on trips have written some truly wonderful books. We're putting nine of their books into three separate prize packages:
So you see? We've got your summer reading right here. 🙂
The contest closes this Thursday, June 20 at 4:00 p.m. MT, and the winners will be randomly selected and announced during a Twitter chat the same night.
At 7 p.m. ET we will host a Twitter chat with Resourceful Mommy. All of the Nicaragua trip bloggers will take part. Don't miss it!
Be sure to follow #CompassionBloggers to join the conversation.
Lastly, an added bonus – a link-up! If you do write a blog post related to the trip, add it to our link-up.
We are excited to have you come alongside us. Let's do this!
---