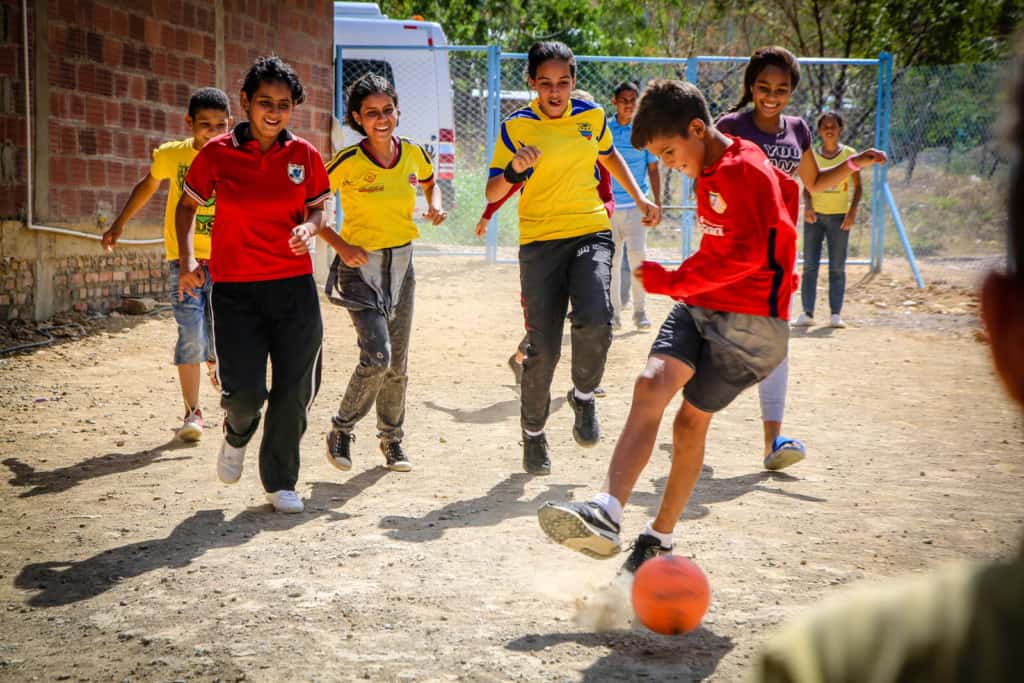 Colombia — one of the most biodiverse countries in the world — is home to striking mountain vistas, tropical coastlines, powerful rivers and a portion of the great Amazon rainforest. Located in the northwest corner of South America, Colombia borders Panama, Brazil, Peru, Venezuela and Ecuador, as well as the Caribbean Sea and the Pacific Ocean. From "Ciudad Perdida," the ancient "Lost City" of the Tairona people, to "Caño Cristales," the stunning "River of Five Colors," Colombia is filled with breathtaking sights.
Sadly, there is also large income inequality, drug crime and civil unrest. However, in the midst of poverty and difficulty, there are vibrant cultures and beautiful people. We would love to share some interesting facts about Colombia with you today. Learn more about the culture and traditions of this amazing country that over 90,000 Compassion-assisted children call home!
Key Facts About Colombia
Here are some quick, key facts you should know about Colombia.
Population: 49,084,840
Capital: Bogotá — famous for its graffiti and street art
Official language: Spanish
Area: 439,619 square miles. That's about the size of Texas and California combined.
Economy: Colombia is the world's fourth-largest coal producer, third-largest exporter of coffee and second-largest exporter of cut flowers. The country also exports petroleum, coal, emeralds, coffee, nickel, cut flowers, bananas and apparel. Sadly, the economic development is hampered by inadequate infrastructure, poverty, narco-trafficking and an uncertain security situation.
Culture and Traditions of Colombia
Colombia bears the influence of Indigenous, African and Spanish heritages. Regional cultural traditions are diverse, with a wide array of distinct groups that have unique customs, accents, social patterns and cultural adaptations. Here is just a little more about the culture of Colombia.
Religion: Although Colombia does not have an official religion, the majority of the people identify as Catholic, and about 15% identify as Protestant. Colombia has one of the highest rates of Catholic baptism in the world. Religion plays an integral part of public life, and the Catholic Church influences politics, social norms and the economy.
Clothing: Since Colombia boasts a variety of distinct climate zones — tropical coasts, cool mountain regions and rainforests — traditional clothing styles vary by location. Indigenous, Spanish and modern influences have also added to the array of clothing found in this country. Today, most Colombians wear clothing similar to that of the United States and other Western countries. One traditional garment that remains popular is the "ruana," which is a wool poncho.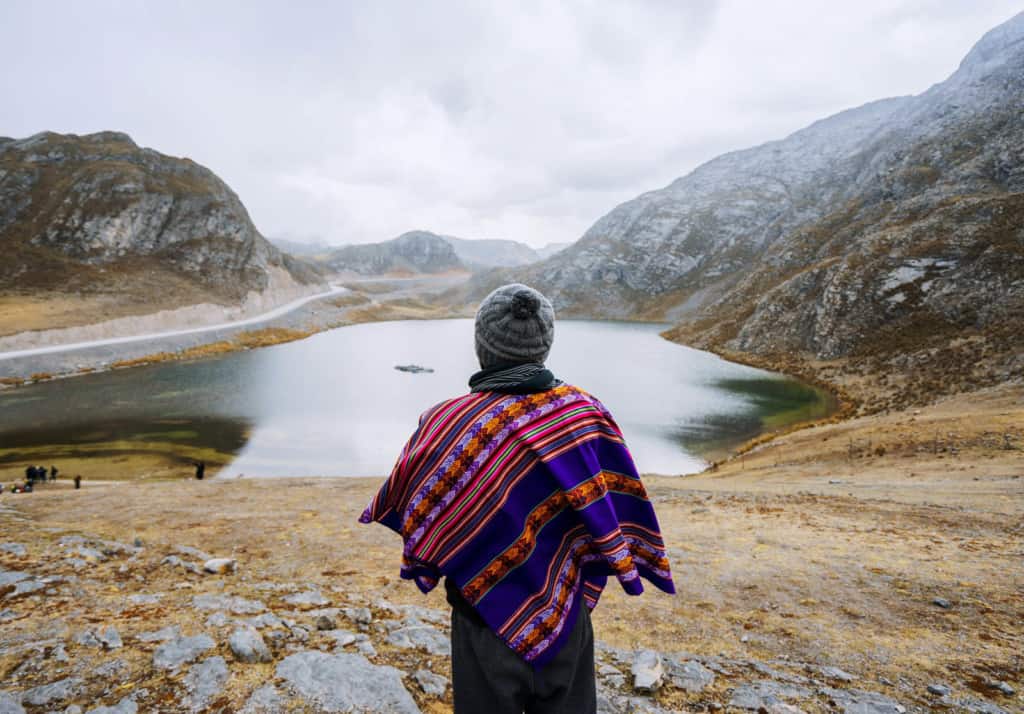 General culture: Colombians value family, community, food and vacation. In fact, Colombians enjoy nearly 20 national holidays every year. Vibrant festivals, colorful parades and energetic carnivals are celebrated across the country. When a girl turns 15, a celebration called "la quinceañera" is held to honor her transitioning from a child into a young woman. When children reach adulthood, they often remain at home until they are ready to marry because of social normals or because it is too expensive to live alone. Colombians also enjoy soccer, tennis, cycling, mountain climbing, boxing and bullfighting.
Learn about Christmas in Colombia and traditional Christmas traditions and celebrations in Colombia!
Music and Dance of Colombia
If you visited the country of Colombia, you could hear a wide variety of music and see many different dances. From traditional songs and dances of the Indigenous people groups to world-renowned artists like Shakira and Juanes, Colombia has a vibrant artistic community.
"Cumbia," originating on Colombia's Caribbean coast, is a mix of Indigenous Colombian, African and European styles of dance. It mimics a traditional African courtship ritual where the female dancers in long, colorful dresses circle around the male dancers dressed in white.
"Salsa choke" is a relatively new dance style that was born from traditional salsa mixed with African rhythms and reggaeton. It gained popularity in the 2000s in the Pacific region of Colombia and soon caught on across the country. At the Brazil World Cup, the Colombian team showcased a common type of salsa choke in its team dance.
Popular folk instruments include accordions, guitars and "arpas llaneras" (harps of 32 or 33 strings). The "guacharaca" is a traditional percussion instrument made from a palm tree trunk and a wire fork. Another percussion instrument is the "tambura," a bass drum constructed from tree bark and animal skin. The "gaita" or "kuisi" is an indigenous wind instrument that produces soft, sweet music.
Food and Drink of Colombia
Colombian cuisine is diverse, varying from region to region. Tropical fruits and vegetables are widely available, along with chocolate, rice, beans and potatoes. Meats that include beef, chicken, pork and goat are quite common as well. Fish and plantains are popular along the coast. Here is a sample of some tasty Colombian dishes!
Natilla y buñuelos are popular treats served at Christmastime! Buñuelos are small, round, savory doughnut-style bites made with cheese. Natilla is a sweet cinnamon pudding. Learn to make natilla y buñuelos, and don't forget to drink some hot chocolate too!
Arepas are yummy cornmeal cakes that can be found grilled, baked or fried in several Latin American countries. They are a quintessential side dish to any Colombian meal and often are made with a cheesy middle.
Bandeja paisa, or "workman's platter," is a hearty dish. A plate of bandeja paisa contains white rice, red beans, succulent ground beef, fried plantain, pork, corn, an arepa and fresh avocado and is topped with an egg.
Chocolate Santafereño is not just your typical cup of hot cocoa. This rich hot chocolate has a savory surprise at the bottom of the cup — cheese! The cacao bean is native to Central and South America and is a popular drink choice in Colombia and is often served with savory cheese.
A Story From Colombia: Learning Braille and Finding Independence
Liseth was born in a coastal Colombian town. She was diagnosed with congenital cataracts and had already had two eye surgeries by age 6. She was also registered as a Compassion beneficiary and began attending school. Liseth's talent for math and focus on learning were clear and impressed her tutors. As time passed, Liseth had a third surgery. The doctors said that everything went well; however, her sight worsened, and one day she woke up unable to see.
Liseth suffered from glaucoma, and the damage to her eyes was irreversible. She became depressed and avoided interacting with people. Her project tutor, Deysi, who had lost one of her eyes in the past, was able to understand Liseth's feelings and became an important support for her. Liseth gradually began to interact more with her project friends, who treated her with love and kindness.
Despite Deysi's support and the medical help the project gave her, Compassion staff members felt that they should do more to help Liseth. Center Director Jorge Galeano says they had "a tireless desire to help Liseth accomplish her dreams." So he began to research Braille, the system that allows blind people to read and write.
Liseth was 14 years old when the project hired Juan Carlos, a Braille teacher. The project bought an abacus, a Braille alphabet and other learning materials for Liseth as she began to learn Braille. It has been a hard process for Liseth, full of challenges and frustration but also hope. She has been receiving psychological, emotional and spiritual support from the project to improve her self-esteem. Liseth is grateful for the project and also for her sponsor who provides support and encouraging letters.
Now Liseth is 17 years old and plans to become a writer. In the midst of challenges and hardship, there is hope!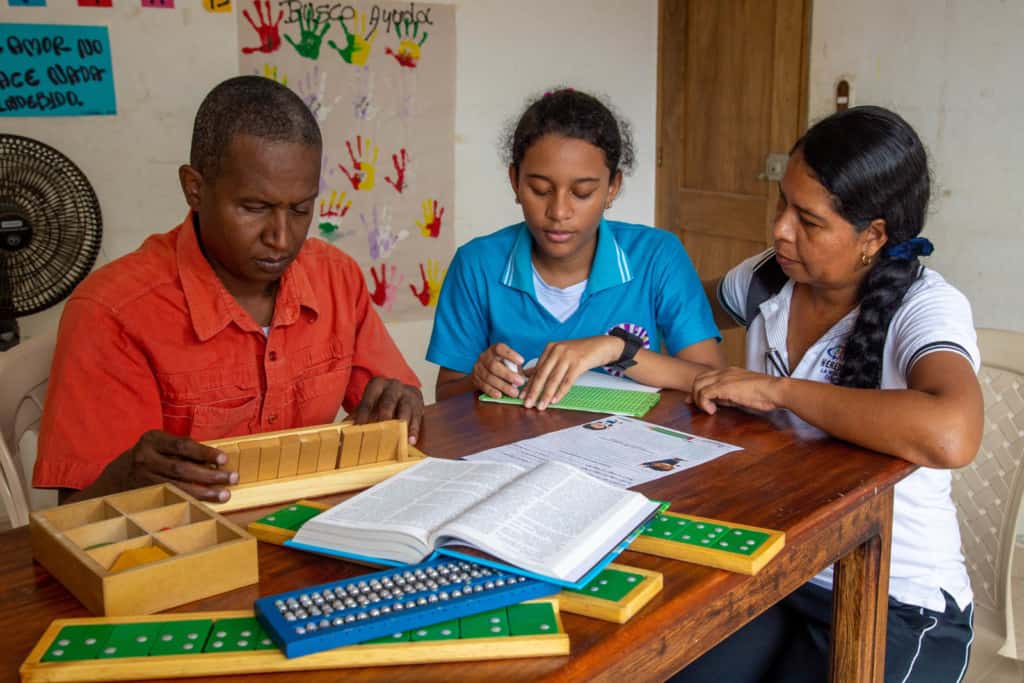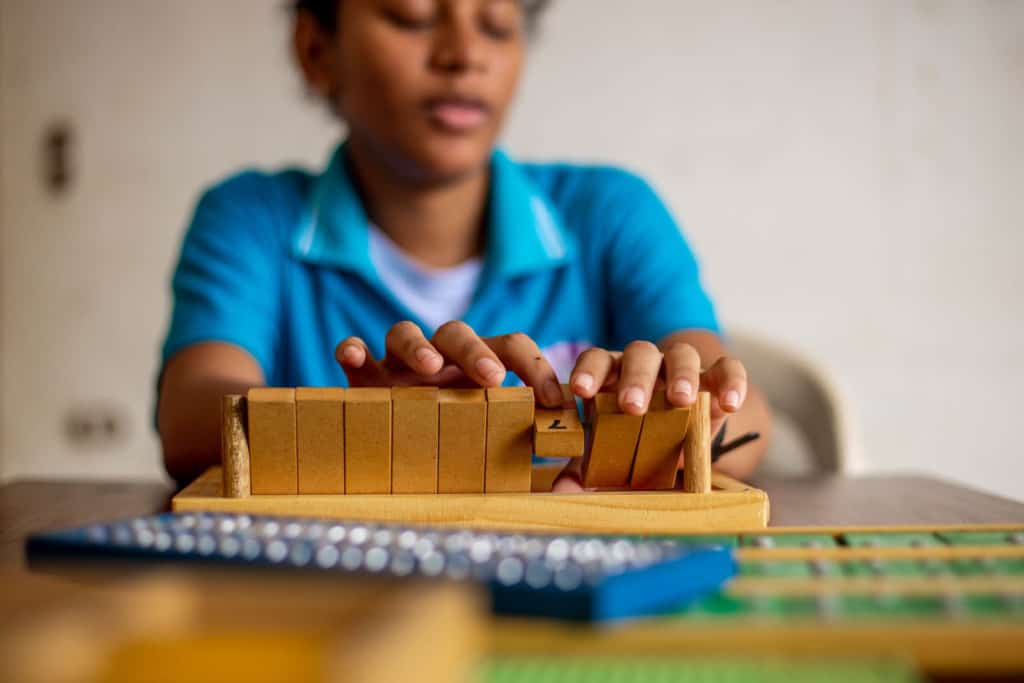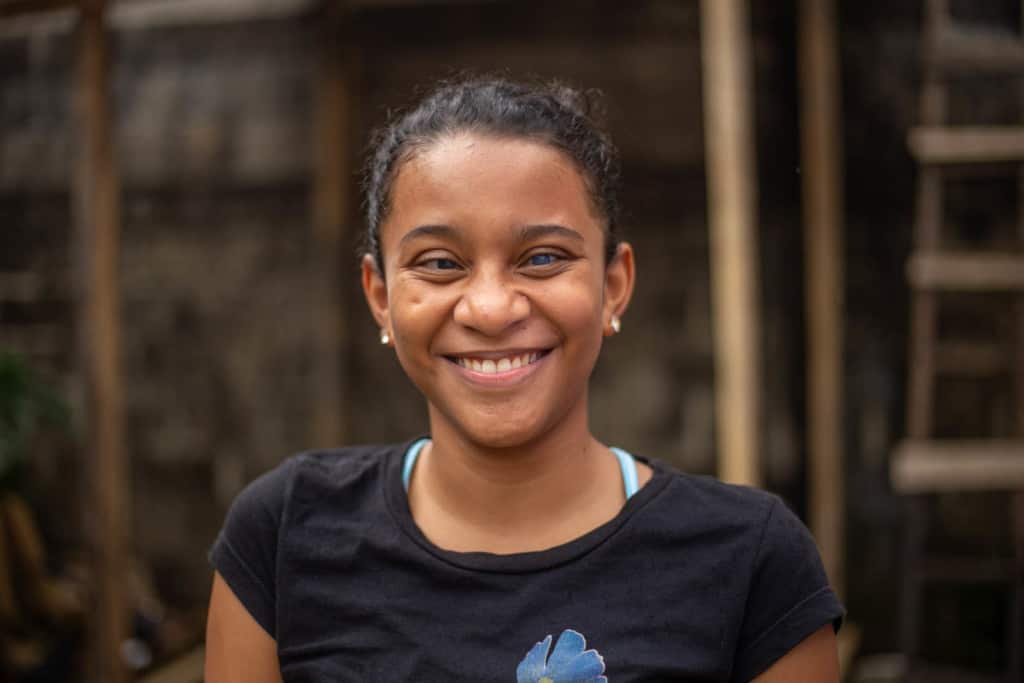 Read More Stories From Colombia
BONUS: Fun Fact About Colombia
Colombians love their national anthem! In fact, it is mandatory for radio and public television to play the national anthem every day at 6 a.m. and 6 p.m.
Photos of What Daily Life is Like in Colombia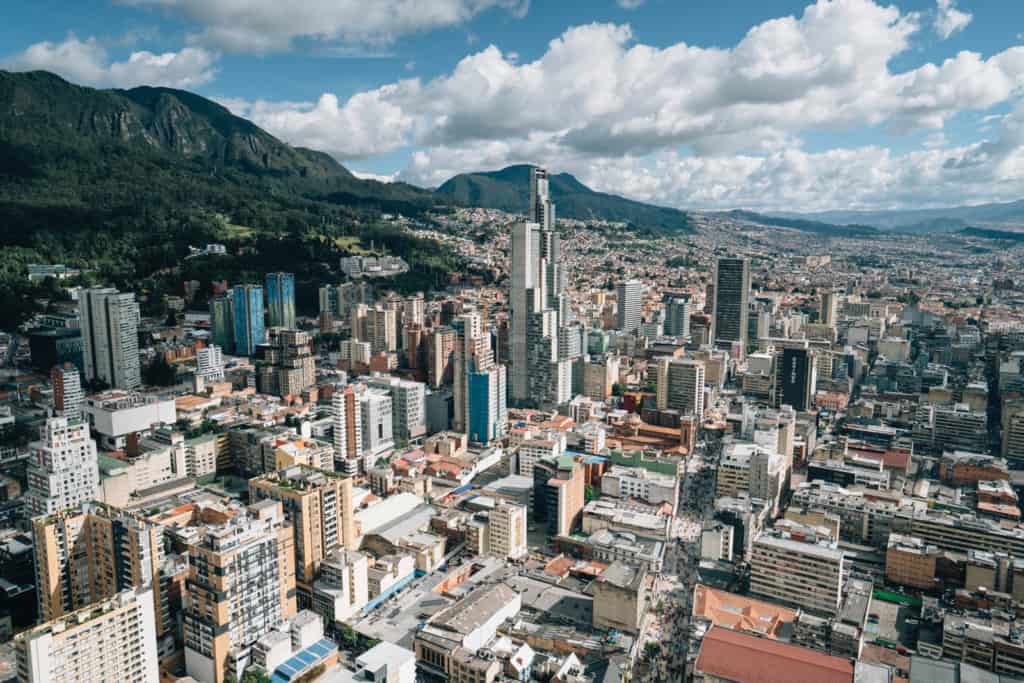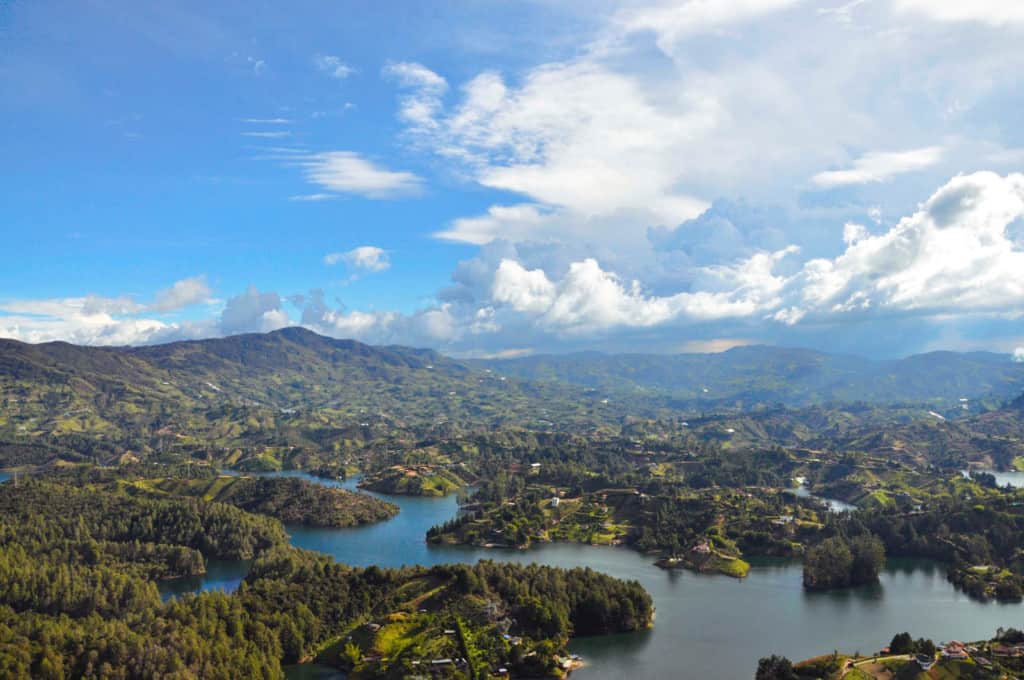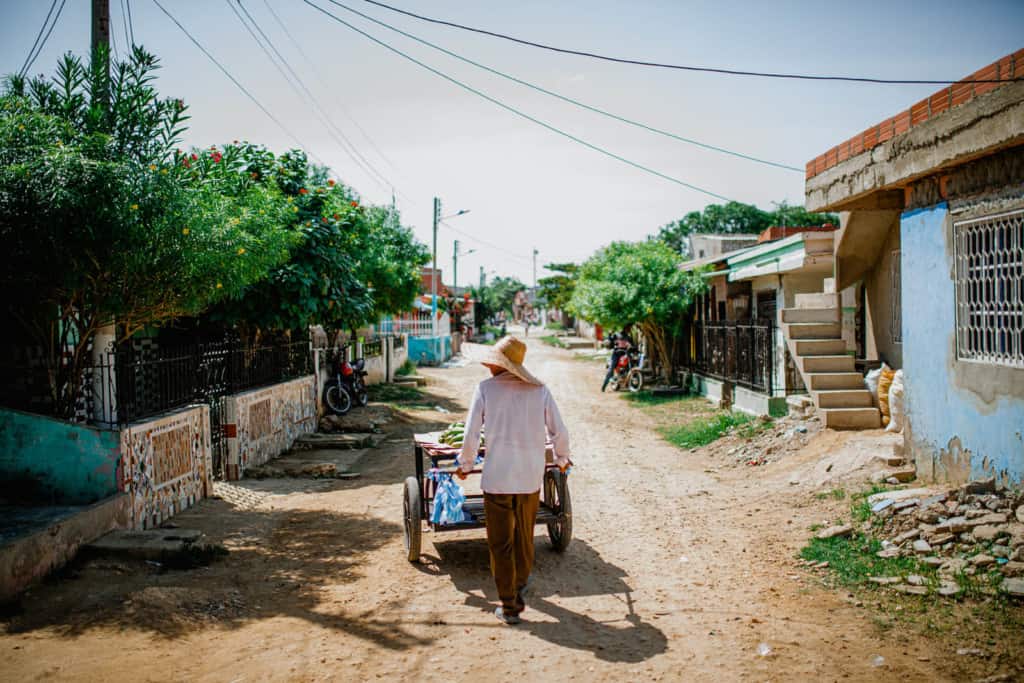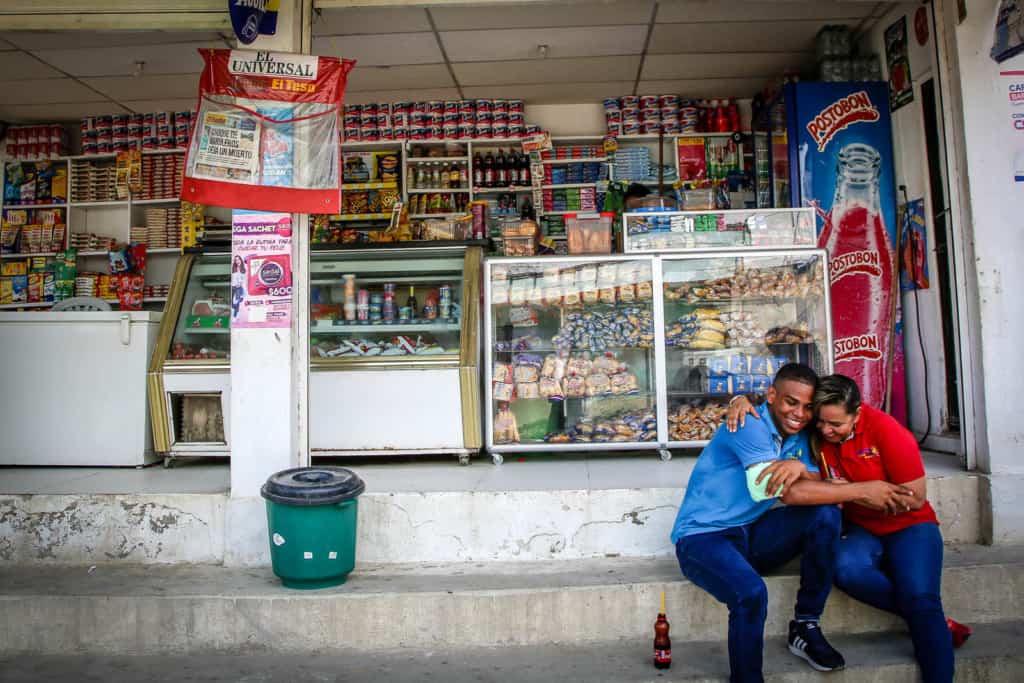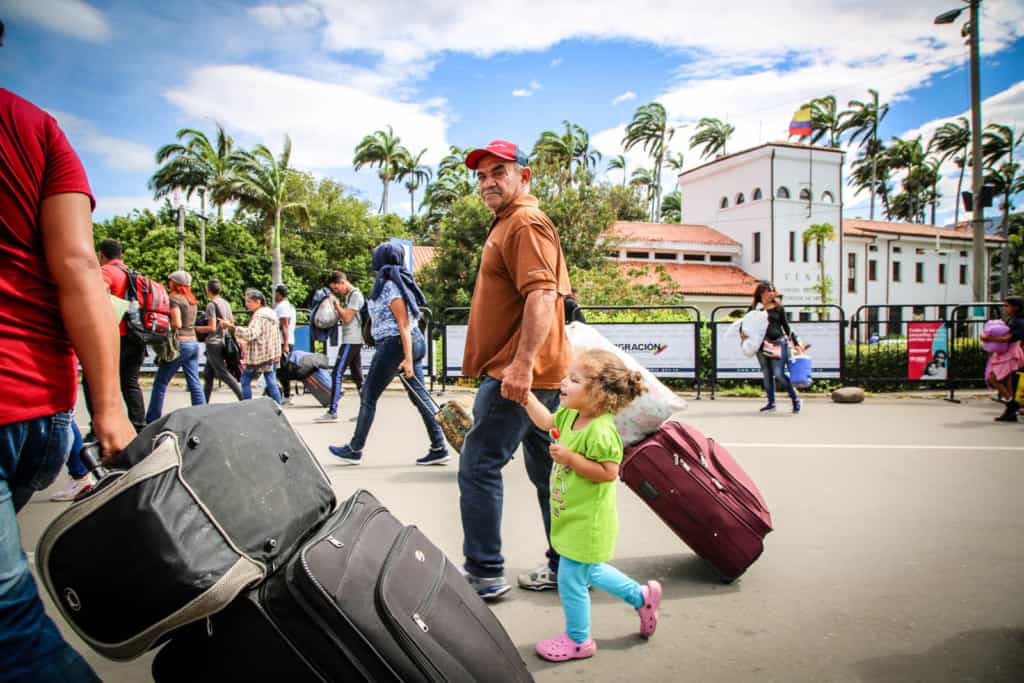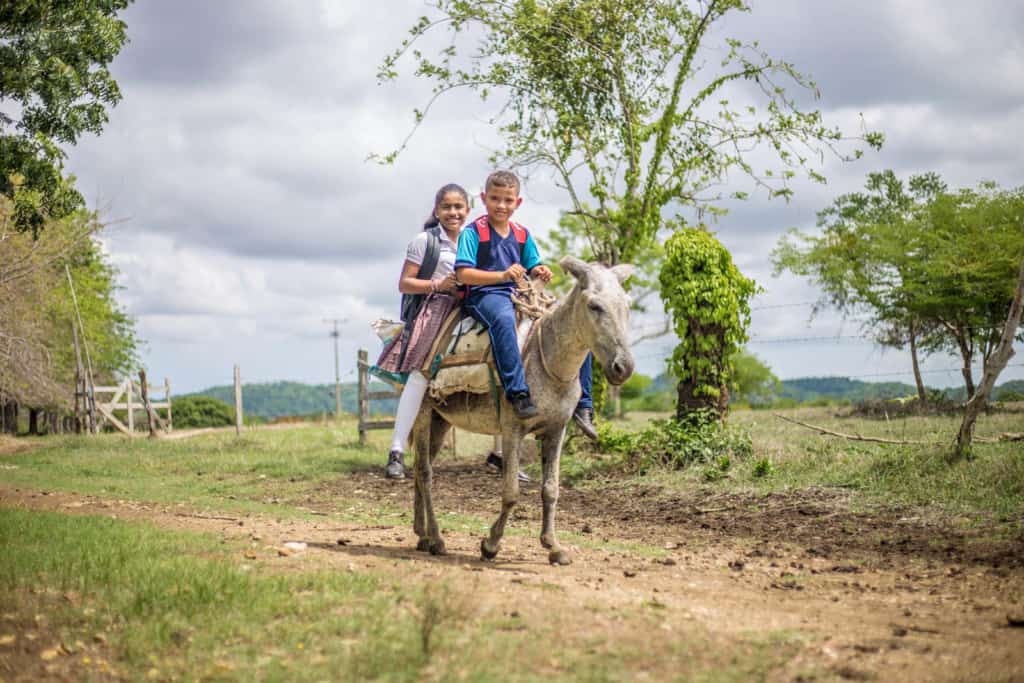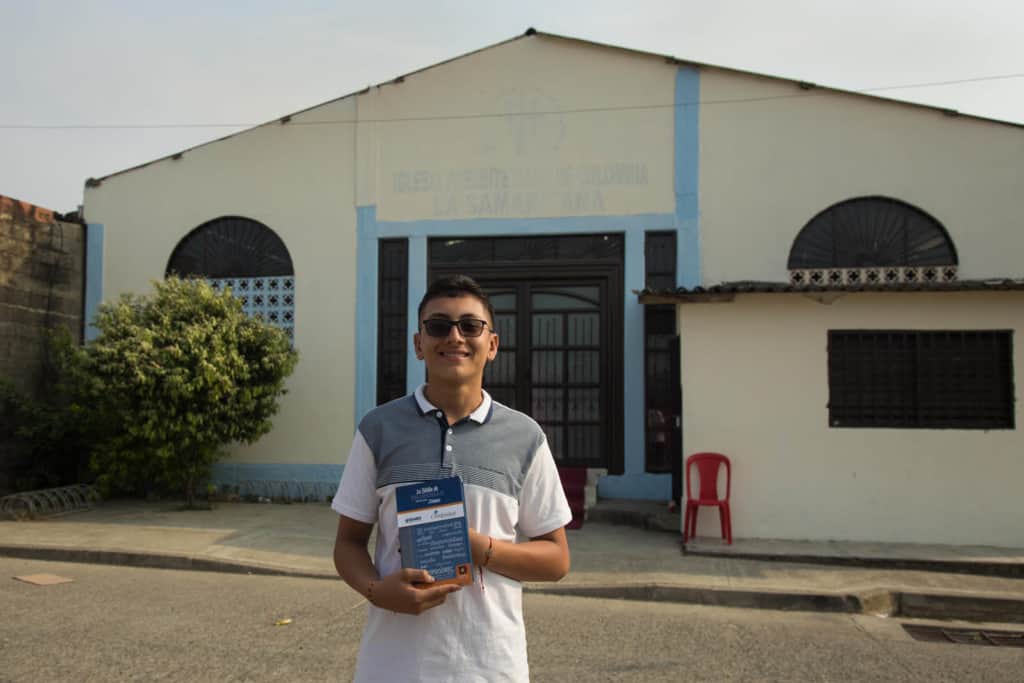 Do you want to keep learning about the beautiful country of Colombia?
Facts About Compassion and Colombia ›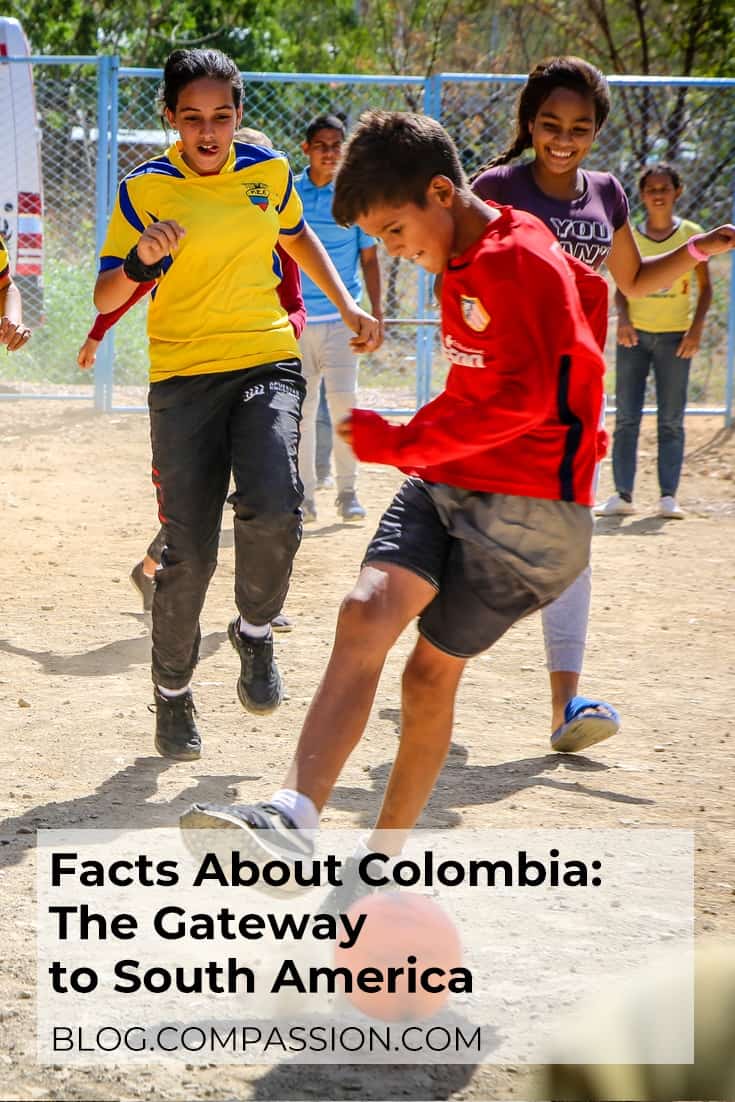 Each week on the blog, we're posting an article of facts about a different country where sponsored children live. Keep an eye out for the countries that interest you the most!