Children are perceived as powerless. But Jesus' childhood incident gives us a new way to look at children.
Jesus stayed behind in the temple. Though He was only a child, Jesus listened and even questioned the religious teachers in the temple. While His parents searched for their lost son, He searched His heart's desire, which was to get busy in His Father's business.
The parents showed unawareness about their child, for they traveled almost a day before realizing that their son was not with them.
Parents should be aware of their children's interests instead of being too busy and becoming negligent. It is high time for all parents to take note of their children's interests and their likings in life.
Children are no longer objects of the ministry. They are partners in the ministry of God.
Let us create space for children on our faith journey, for their understanding of God and experiences with God are invaluable and thoroughly enriching. Our children have rich spiritual impulses in them.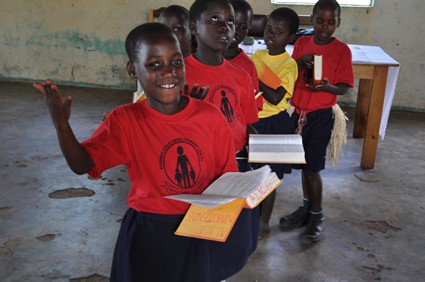 Jesus grew in wisdom and stature and in favor with God and people. So will our children in our families and centers. In the sight of God, all of us are equal.
In fact, Jesus later quotes that unless we become like children, it will be difficult for us to inherent the kingdom of God.
And Jesus grew in wisdom and stature, and in favor with God and men. —Luke 2:52, NIV
Prayer: God, grant us the wisdom to accept children as equal partners and allow us to give full attention to their interests. Amen.
---


ABOUT THE AUTHOR: Lawrence Mangalarajan is the Program Director of the Compassion office in South India.
Read all the One in Spirit devotionals.