Jesus had a busy travel schedule. He met people from place to place yet ignored His own need for meals, lodging, extra clothes, and cash. With a heavy workload, He often missed His lunches, was unaware of His clothing and bad odor, and didn't seem to mind how many footsteps He would make.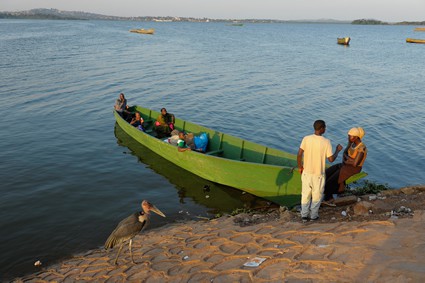 He was well trained to sleep underneath the sky in a small space on the hard ground, unblanketed in the cold of the night. The One whose sleeping conditions didn't even compare to that of foxes and birds was a very passionate traveler.
He did not require a room or visual displays for His presentations. He never thought of the different teaching styles of the multitudes. Instead, He could sense their very basic needs. Seeing them as sheep without a shepherd, He was moved with compassion.
The word "compassion" in Matthew 14:14, according to its original Greek translation, means, "Jesus was moved with the pain inside His belly." He felt actual pain seeing the multitudes with their deep needs.
I wonder if He ever had a course outline, teaching notes, or lesson plans. Yet the people were attracted to Him. If clothes define a man, then how could a man wearing ordinary clothes — no proper suit — be respected and be listened to for such lengthy sessions?
His knowledgeable teaching could be appealing, but He mostly shared His life with the crowd and connected it to their lives. Through His interesting parables, He spoke into their daily lives.
When He planned a trip, His mind seemed to be consumed with just one thought: How could He serve and satisfy the needs of the people?
"Jesus replied, "Foxes have dens and birds have nests, but the Son of Man has no place to lay his head." —Luke 9:58, NIV
Prayer: God, as we make our own journeys, exhausted and wondering about the impact we are making, help us to remember the questions of Jesus: "What led you to travel? What moved you to compassion? What fuels your passion?"
---

ABOUT THE AUTHOR: Agus Yunus is a Training Specialist in our Indonesian office.
Read all the One in Spirit devotionals.